Yahoo's Latest Redesign Could Help Website Reignite Advertisers' Interest
Yahoo began rolling out an update to its website last week that aims to make the property more personalised to individual users, giving them the ability to customise a dashboard with their personal interests. The Verizon Media Group-owned company will beta test the redesign with a group of Yahoo Mail users over the next few […]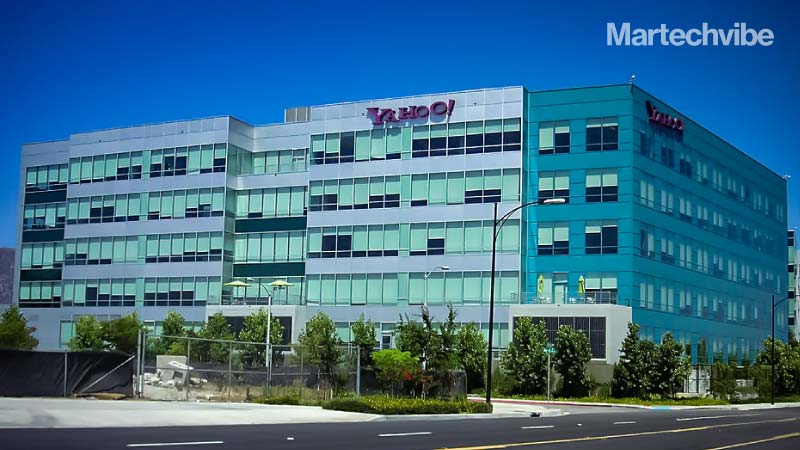 Yahoo began rolling out an update to its website last week that aims to make the property more personalised to individual users, giving them the ability to customise a dashboard with their personal interests. The Verizon Media Group-owned company will beta test the redesign with a group of Yahoo Mail users over the next few months. But offering that redesign to everyone can't come soon enough for Yahoo's advertising business which could see a boost from those audience insights.
Yahoo's redesign comes as an already competitive media industry tries to strengthen first-party data sets that can be used for content personalisation and advertising, as forced changes to data collection (including the loss of third-party cookies in Chrome browsers) grow nearer and are poised to force a reckoning.
Yahoo continues to enjoy a massive audience. In January 2021, more than 180 million people visited its site, roughly the same number as visited in January 2020, according to Comscore. Although Yahoo's traffic has held steady, advertisers' interest has slackened in the shadow of its parent organisation. Three agency executives who spoke to Digiday for this story said the Yahoo brand was not as attractive to advertisers as its parent company Verizon Media Group due to issues with engagement, ad performance and targeting.
The real value of Yahoo is its dataset, which comes not just from Yahoo but Verizon Media Group as a whole, said Christine Peterson, executive director of U.S. digital investment at WPP media agency Mindshare. To reach a large audience, she thinks of Verizon Media. To align with certain categories of 'trusted content,' she thinks of Yahoo.
Though Yahoo has a large audience and a 'sea of content,' advertisers struggled to target the content that people were either searching for or engaging with on Yahoo's site, according to Mohammad Haque, VP of paid search at IPG agency MediaHub. It "has made it hard to transfer that into performance… relative to other publishers," he said.
Across MediaHub's client set, Haque hasn't seen a big shift in brands' investment into Yahoo properties, but there has been a shift away from Yahoo's native advertising offering over the years, though this may be due to a decline in the popularity of native advertising in media plans "due [to] questions around brand safety and also downstream performance," he said.
Yahoo's native advertising product Gemini — now a part of the Verizon Media Native offering and expanded across the media group's properties — performed well in the past for some advertisers who now invest heavily across Verizon Media's verticals, said Ben Dutter, director of media planning and strategy at 3Q Digital. However, Yahoo is 'viewed less positively as a standalone publisher, since many of its users are either less tech-savvy or affluent,' he said. Yahoo is often used as an entry point to the web, Dutter added, and the content syndicated on Yahoo from other sites receives less engagement from audiences compared to other publications.
Also Read: A Crowded Optimisation Landscape
In the fourth quarter of 2020, Verizon Media's total revenue increased by 11 per cent year over year to $2.3 billion, the first quarter of year-over-year growth since it acquired Yahoo in 2017 for $4.5 billion. The company does not disclose its advertising revenue or break out Yahoo's revenue, but it did report that its demand-side platform's revenue increased by 41 per cent year over year.
Despite the downturn of Yahoo's standing in advertisers' consideration sets, the website's redesign could turn around its prospects if it pushes people to become more active on Yahoo and provide the company with more information to inform advertisers' campaigns. 'Yahoo is a content gold mine, which from an advertising standpoint may be going only partially tapped at this point,' Haque said.
Nearly every piece of Yahoo will be part of a moveable dashboard, letting users create their own unique page based on their interests, according to the company. Modules featuring different topics like news, email, shopping, bills, to-do lists, sports teams and stocks let users build out the page to curate content and tools to personalize the way the Yahoo website looks. The moveable dashboard will start out on the Yahoo homepage and Yahoo Mail, and the redesign will be applied to more Yahoo pages over time, according to a Yahoo spokesperson.
The more personalised the content that is put in front of people, the more time they are likely to spend on a website, Haque said. If these changes to Yahoo 'creates greater engagement down funnel, that's where we will put our dollars ultimately in,' he said.
Dutter echoed this sentiment: If people's activity on Yahoo increases, this could 'warrant reconsidering Yahoo as part of our reach or engagement programs.'