Will AI-powered Voice-enabled, Self-service Technologies Transform CX? 
In 2022, businesses tapping into the power of AI-powered technologies to enable omnichannel, multi-experience, personalised moments will solidify customer loyalty.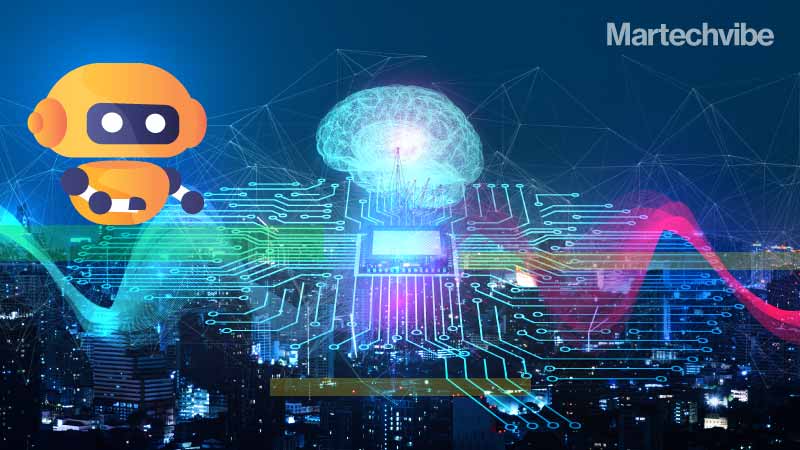 Businesses that put customers at the centre of their existence adopt technology faster than competitors. Over 90 per cent of companies that are obsessed with delivering the best value to their customers consistently are the ones implementing one or more of the emerging technologies like experience optimisation, business automation, robotics, artificial intelligence (AI) and next-generation communications, says Forrester in its State of Customer Obsession 2021 report.
Even as the world is yet to recover from the impact of the COVID-19 pandemic, companies are entering a phase of new, unstable normal where technology will play a critical role. Some of the lasting of this likely shift are:
Digital-first experience: Most customers prefer digital-first experiences and services given their convenience, efficiency and safety. This surge of expectations will force companies to improve fulfilment experiences. Consumers trust brands that demonstrate credibilities, such as customer safety, well-being, data privacy and quality.
Experience optimisation: As more companies migrate to digital or virtual channels, brands will struggle to differentiate and seek new ways to engage customers beyond transactional activities. They will aim to create experiences that will positively impact customer lifetime journeys.
Employee experience: Firms will invest in improving the employee experience with training and tools, improving outcomes, and using automation to combine human and machine strengths, resulting in a more engaged and creative workforce.
Scale at ease: Firms will shift to more agile-at-scale methods such as automatic code generating platforms or low-code frameworks that will help them create apps for every business question and opportunity.
Business resiliency: Resiliency will be seen as a competitive advantage as firms aspire to protect their revenues and reputation during a crisis and recover from disruptions more quickly than competitors.
In essence, companies that create flexible and scalable infrastructures will deliver more enhanced customer and employee experiences while retaining the capabilities to scale in crises without increasing headcount. Similarly, an increased thrust on greater self-service features, omnichannel conversational offerings and bridging the gap between voice, conversational and digital channels while maintaining human touch for critical issues will become imperative.
In a more immediate context, we see four major trends:
Hybrid work culture
Post-pandemic, the new normal is hybrid work culture. Forrester predicts that about 30 per cent of a firm's employees who have shifted to remote work since the pandemic won't return to an office full-time. While the share of global information workers working remotely at least once per week has been on the rise, from 24 per cent in 2011 to 32 per cent in 2019, this trend is seeing a greater upswing in the recent past, according to Forrester.
This is forcing a rethink in companies as they pivot to improve employee experiences to avoid adverse impacts on CX, employee engagement, innovation, and revenue growth.
To adapt to this new culture and help people feel a sense of shared purpose in what they're doing, organisations should invest in technologies that will help them improve productivity while enabling employees to interact in ways that feel more natural and less isolating when working remotely. These include collaborative enterprise tools, insights-based employee experience management systems, office productivity suites, virtual assistants, process apps and voice-based conversational channels.
Omnichannel presence
In a world where products or services offer little differentiation, designing effortless omnichannel customer engagement will become an absolute must if companies want to retain their competitive edge in the market in the coming years.
"Be where your customers are!"
The rise of social media and mobile technologies has meant that the number of touchpoints a customer has with a company has increased manifold. Enterprises are now challenged with balancing customer expectations on every possible channel in the way they prefer to interact with the business and deliver an effortless experience.
The only way forward for companies to win loyalty and get repeat business in this context is by making it super easy for customers to do business with them. Gartner found that 96 per cent of customers who had high-effort experiences while their interactions with businesses reported being disloyal, compared to only 9 per cent of customers with low-effort experiences.
It also predicts that "by 2025, 40 per cent of customer service organisations will become profit centres by becoming leaders in digital customer engagement" with personalised, proactive, outbound customer engagement interactions outflanking reactive interactions.
Multilingual or support in local language
Customer studies show that the companies that provide product information or support in the local language see more adoption. Customers feel comfortable and confident in interacting in their local language. Hence, most large organisations will invest in technologies to help them provide support in multiple languages and switch languages seamlessly. A study of customer behaviour of shoppers from 10 countries reveals that 60 per cent of consumers rarely or never make purchases from English-only sites. In contrast, 67 per cent prefer navigation and content in their language, and 75 per cent want to make purchases in their language. Solutions such as multilingual virtual assistants, knowledge management and web content management tools can meet this need.
Voice AI the rising new star
Consumers expect more self-serve options on voice or digital channels in the years to come. They expect services on various channels and seamless transition without losing the context. With the advent of Alexa, Siri, and Google, voice-assisted services will be a new norm going forward.
Conversational AI will transform customer and employee experiences through self-service and voice enablement in the medium term, in the following ways:
Contact Centres: Conversational AI will transform customer experience in contact centres by making high-quality customer service accessible across all channels (voice and various digital channels) while serving customers 24/7 without unreasonable wait times. AgentAssist AI will help live agents better anticipate and respond to customer needs. For instance, more recently, one of the states in the US rolled out a virtual assistant to support the information needs of the province's distressed population in the wake of COVID-19. It pivoted a FAQ virtual assistant built on Kore.ai's platform to answer inquiries around the agency's services in English and Spanish.
Knowledge Management and Search: Enterprise knowledge management and the search will be transformed through conversational AI to understand the user's intent and present exactly what an employee is looking for that may be deeply buried in the enterprise knowledge base or different systems somewhere.
Business Process Management (BPM) through omnichannel conversational AI: Extending same conversational AI capabilities to business process management for both front and back-office multi-user multi-steps processes.
Insights and recommendation engines: Conversational AI combined with insights and recommendations for agents to provide a superior customer experience that is proactive, personalised, and actionable.
Solutions that companies will need to invest in:
Customer-obsessed companies will need to devise ways of creating extraordinary experiences at every step, whether it is for their customers, employees, and other stakeholders. The way to do it is by tapping into the power of AI-powered technologies to enable them omnichannel, multi-experience, self-serve, voice-enabled, personalised moments.
Contact centre organisations will adapt to AI-powered solutions with smart routing, call deflection or automation capabilities, while customer support agents will get real-time assistance. These tools can monitor incoming calls or conversations, provide recommendations on the next best action, or present relevant information or documents to the agent. They also monitor and evaluate the call performance and improve customer experience.
Similarly, a major change in the way customer service is delivered is in the offing with a greater role for voice-enabled conversational assistants as the next generation of customers will interact with their brands in a dramatically different way. Personalisation will be the primary customer experience tool through virtual assistants or cognitive-powered conversational search.
Financial institutions will adopt virtual assistants to leverage customer history, spending and saving patterns to deliver hyper-personalised offerings in real-time for individuals.
To support remote working employees, organisations will need to invest in AI-powered virtual assistants to support enterprise support functions such as HR, IT, Legal, procurement, or knowledge-based support activities.
The way ahead
Large customer base industries like BFSI, healthcare, retail, and telecom will lead the pack in innovations and adopt the conversational AI-powered, self-serve and voice-enabled technologies to create delightful experiences in the new unstable normal. Others will join the bandwagon soon.
Companies that invest in technologies to improve customer and employee experiences will enjoy better business outcomes.
If you liked reading this, you might like our other stories
More Marketers are Investing in Digital Voices
CRM Trends To Watch out for