Targetable Acquires ShopAdvisor
Targetable, a provider of an innovative and easy-to-use brand marketing platform, which enables any kind of small business to reach consumers with hyper local marketing campaigns via social media channels, has acquired ShopAdvisor, a provider of mobile proximity marketing and analytic solutions for restaurants and hospitality brands, CPG brands and their digital agency partners. The […]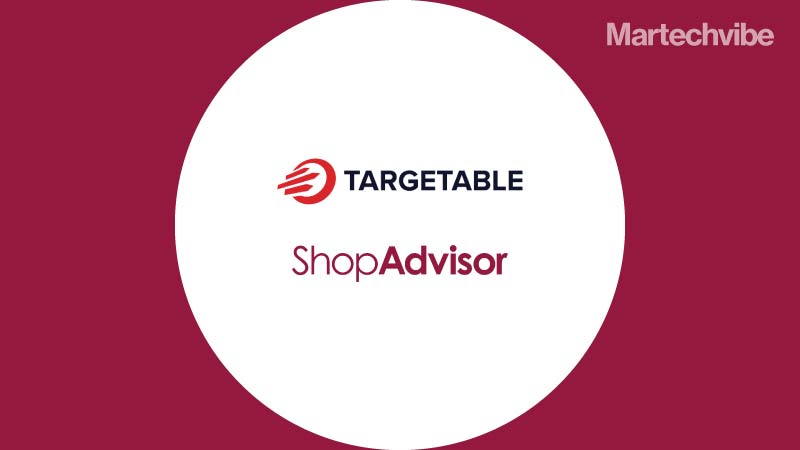 Targetable, a provider of an innovative and easy-to-use brand marketing platform, which enables any kind of small business to reach consumers with hyper local marketing campaigns via social media channels, has acquired ShopAdvisor, a provider of mobile proximity marketing and analytic solutions for restaurants and hospitality brands, CPG brands and their digital agency partners. The combined entities will move forward under the Targetable brand. ShopAdvisor's CEO, Jeff Papows will continue to work with the company in an advisory capacity. The terms of the deal were not disclosed.
"The restaurant and hospitality sector has been impacted more than any other by the COVID-19 pandemic. Operators must be increasingly innovative and nimble with their marketing to reach consumers with personalised promotions and offers that will entice them to order online, participate in curbside or contactless pickup or make a reservation. The challenge for most, is that they do not have the time or technical experience to develop and execute hyper local, personalised and location-aware marketing campaigns that reach their target customer. This is what our platform enables and is being used across hundreds of locations today," said Andrew J. Nash, CEO of Targetable. "By acquiring ShopAdvisor, we are significantly enhancing our ability to target and reach specific consumer segments and locations and then analyse overall campaign effectiveness by measuring engagement, sales lift and return on ad spend. ShopAdvisor also brings significant experience working in market segments that align with our vision for expanding our customer base to include CPG brands and digital agencies."
Also Read: Hyper-personalisation is the key for marketers in 2021
"Targetable has done a remarkable job establishing its platform as a game changer helping restaurants and other players in the hospitality industry move beyond basic web site marketing and promotions to intelligent ad campaigns that can reach consumers via popular social channels," said Jeff Papows, CEO of ShopAdvisor. "The acquisition of ShopAdvisor by Targetable creates the most complete mobile marketing and social media promotional platform in the industry. From dynamic creation and management of social media to critical analytics and attribution of the results — including sales lift and foot traffic studies – we now have it all. The integrated Targetable and ShopAdvisor capabilities can deliver marketing campaigns spanning the needs for even the smallest of restaurant, hospitality and other SMBs to sophisticated programs for national CPG brands. The combined offering is a potent, yet cost-effective and easy to use platform for any business, brand or digital agency looking for one solution that can meet all their needs, said Jeff Papows, PhD."
Targetable's Brand Marketing Platform enables SMBs to reach customers with hyperlocal digital marketing campaigns. Targetable's data-driven approach provides rich personalisation and hyper targeting capabilities to acquire and retain customers on a cost-effective basis while maintaining a consistent brand experience.
ShopAdvisor's Proximity Marketing solution enables end-to-end marketing campaigns that engage consumers on their mobile devices, tablets and desktops, to drive traffic to targeted locations in geo-fenced areas. Powered by ShopAdvisor campaigns also entail intelligent audience targeting, accurate product availability intelligence, rich media creative ads that engage and resonate with the consumer, and drive-to-location guidance for in-store purchase and other purchase options including purchase online and purchase online and pickup in store.