Strategies to Improve Data Quality in Enterprises
The biggest strategic differentiators for successful, high-growth organisations are data and analytics. Whether it's SMBs or MNCs, data is fast becoming their most prized asset. Afterall, harnessing the power of data makes organisations unstoppable. Though the capacity to utilise new marketing technology successfully and effectively depends on the technology itself, it also depends on the […]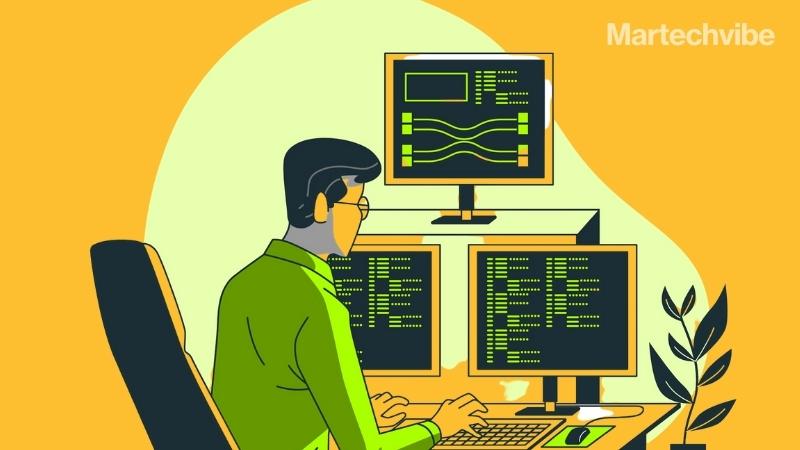 The biggest strategic differentiators for successful, high-growth organisations are data and analytics. Whether it's SMBs or MNCs, data is fast becoming their most prized asset. Afterall, harnessing the power of data makes organisations unstoppable.
Though the capacity to utilise new marketing technology successfully and effectively depends on the technology itself, it also depends on the execution and time spent before going live. Both could negatively impact ROI.
Excess and shortage of data can be harmful to organisations; hence, it is important to execute a proper company data management strategy. It starts by understanding the kind of data relevant to the organisations to collect and analyse. Data storage and process under applicable regulations also need to be considered. And data protection from cybercrime, data leaks, or loss.
Read about major strategies that help enterprises benchmark their performance and how that is achieved.
Technologies to improve data quality
Improving data quality is important while using automation. Businesses depend on data as a prime source of consumer information. They plan their strategies based on the insights collected from data. The higher the quality of data, the more personalised interactions, and more positive results.
Brands can adopt data-driven marketing. Businesses with an entire view of their audience data, available to them in real-time, have a better competitive advantage over others.
Data should provide businesses with a complete picture of their clients. Data encourages informed business decisions and makes a big difference in the company's performance. Any gaps, unstructured or untimely data, could misinform business processes and affect the enterprises' performance and ROI.
If brands need to enhance their data quality, they should establish a process to keep their data advanced and structured. The process must be based on a platform with tools that constantly evolve to identify and process high quality data.
Also Read: Company Closeup: SAP – Running Enterprises
Streamlining data collection and analysis
As marketers, enterprises need tools that empower them with round-the-clock information that is accurate, updated and and most importantly accessible from anywhere.
'All-in-one' solutions serve to improve data quality and implement a complete and strong picture of their consumers by combining and storing all the data in one place so that it becomes the sole source of truth and insights for the whole team. Businesses don't require integrating multiple systems to have authentic and actionable insights in real-time. That information is accessible through ERP systems.
Complex marketing campaigns too can be executed by enterprises, as long as they act on data that is reliable. 
For instance, brands can retarget page visitors or webinar participants based on data obtained by measuring the level of engagement, interests, and sales reports.
Choosing the right technology and platform 
Many organisations struggle to identify the right technology. It becomes difficult to balance the technology requirements of a company and the budget required to fulfill it. A successful strategy can be planned and executed when the CTO and CFO are on the same page and understand the intricacies of the decisions they take for the firm.
Every dollar that's not spent wisely can have repercussions. The leadership has to keep their objective in place while overseeing the technological shift of the organisation. An organisation's tech overhaul is a significant milestone for the organisation and its people. Leaders need to have the foresight and take decisions keeping the organisation's future in mind.
Enterprises must focus equally on creating and nurturing a tech team that is equipped with the latest knowledge and is available round the clock to provide support. With personalisation fast becoming a trend, organisations can use data to craft their client-engagement strategies with the help of specialists. 
Also Read: B2B Gamification: Game Over?
Informed decision-making
Reliable data can help organisations adopt DevOps, and streamline workflows to ensure continuous delivery to clients. Good and actionable data aids swift decision making, facilitates increased functionality, and in the process creates a confident and secure work environment. Using good data aids adopting DevOps in the organisation.
Conclusion 
For any business to thrive, a happy marriage of technology and data is a must. Data is power, and those who wield it, possess competitive advantage.
Selecting the right data helps enterprises gain valuable insights about their customer and market. It helps them remain customer-focussed and deliver quality without compromising on quantity.