Spotlight: The One With Metrics Up Her Sleeves
Future MarTech Leader throws the spotlight on Judith Miranda, Marketing Manager at dmg events.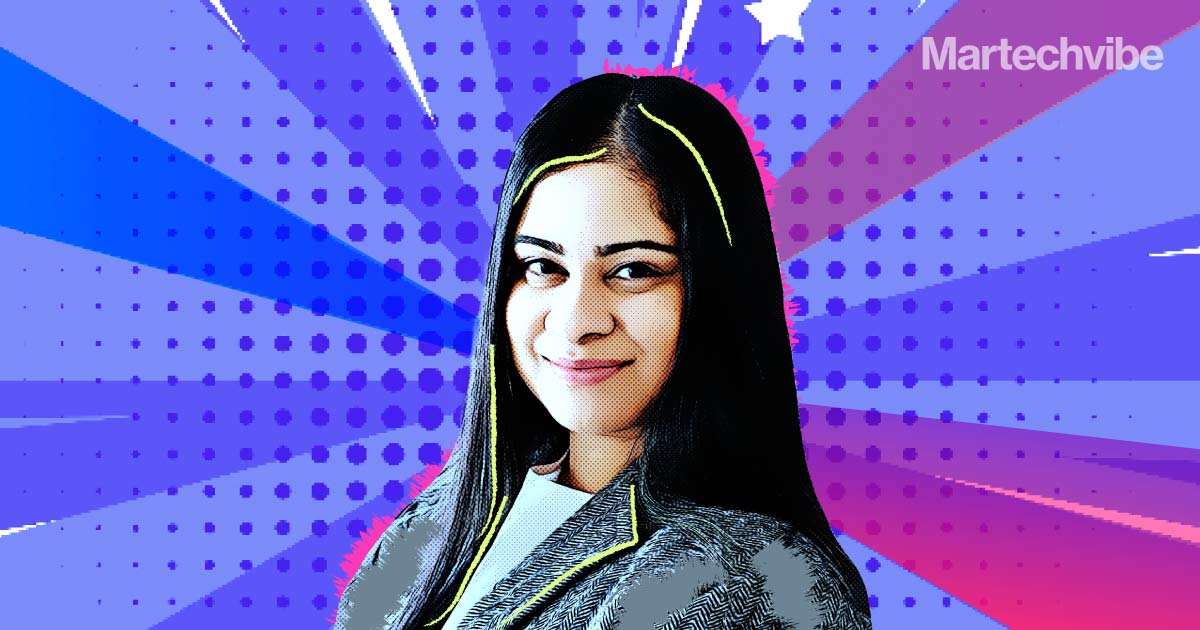 Customer engagement is the holy grail of brand success. Whether you're a business striving to have meaningful customer interactions or an organisation aiming to increase retention, the required insights often lie in understanding customers, measuring strategies, and optimising engagement. 
Living in the world of total experience today, marketers need to be digitally savvy and harness the power of analytics to understand customers better. Martechvibe is determined to bring the spotlight on such visionary martech individuals who are poised to shape the future of the industry. As the nominations pour in for the "Do You Know A Future Martech Leader?" initiative, here is a preview of our next shortlisted candidate: Judith Miranda from dmg events.
In this exclusive snapshot, we delve into Miranda's purpose-driven thoughts and use of technology that set her apart in an industry where differentiation is key. 
With an aim to create dynamic marketplaces and connect businesses with the right communities, dmg events is an events organiser and publisher of trade magazines and information services. The company has offices in ten countries, including Saudi Arabia, the UAE, Egypt, South Africa, the UK, Canada, and Singapore, in order to understand market needs better and build strong relationships worldwide.
From creating multi-faceted marketing strategies to increasing engagement and retention from event visitors, delegates and exhibitors, Miranda works across various digital touchpoints – web, email, and social. She asserts that the core element for the successful execution of physical events is digital marketing.
Within any single campaign, she encounters a blend of technical, data-driven, and process-oriented projects alongside a strong emphasis on content creation, copywriting, and design. Her projects involve independent work, teamwork, or collaboration with external suppliers to implement her well-woven strategies.
"Fundamentally, I see a marketer's role as a problem-solver. Learning what drives and motivates your audience can help you effectively communicate with them and drive performance improvement. This iterative process will allow you to continuously refine your strategy by shaping and testing your messaging, visuals and products based on the insights gained." 
Miranda uses a variety of marketing and sales platforms, ranging from marketing automation and CRM tools to CMS and ABM platforms. Beyond this, she leverages various apps to measure engagement across every digital touchpoint and track conversions.
"Technology acts as the foundation for almost everything I do. It informs my campaign activity, helps me plan my messaging and identify my target market while giving me the flexibility to create personalised and relevant campaigns that build engagement," said Miranda.
Although she knows that utilising various tools to their full potential can pose challenges, Miranda finds that the real obstacle lies in determining how one measures outcomes across multiple platforms. "This involves not just a detailed analysis but looking at the results with a broader perspective. It is critical to enhance marketing performance in an increasingly digital landscape."
Compounded by the evolving nature of the industry is the integration of digital assets and physical events. "This transition has seen the implementation of virtual badges, data-driven networking, varied lead generation solutions and the increasing integration of digital materials accessible through various platforms. All of this provides marketers with invaluable data, but it's easy to lose sight of the metrics that matter the most," she added.
Miranda also uses training platforms such as LinkedIn Learning, marketing podcasts and newsletters like Marketing Brew and Cool Copy. Additionally, she tracks market leaders and competitors to attain a different perspective and track real-world responses. 
According to her, a proactive approach of using research channels and direct engagement with customers is the best way to understand their challenges and listen to their opinions. 
To thrive in this environment, staying ahead of the curve with measurements and metrics that lead to increased engagement and brand reputation is imperative at this point. And Martechvibe is committed to unveil narratives of brilliance and bring future martech leaders to the spotlight. Have you entered your nomination yet?