Spotlight: The One With Health(y) CRM
Future MarTech Leader throws the spotlight on Varun Rastogi, Marketing Manager, Emirates Hospital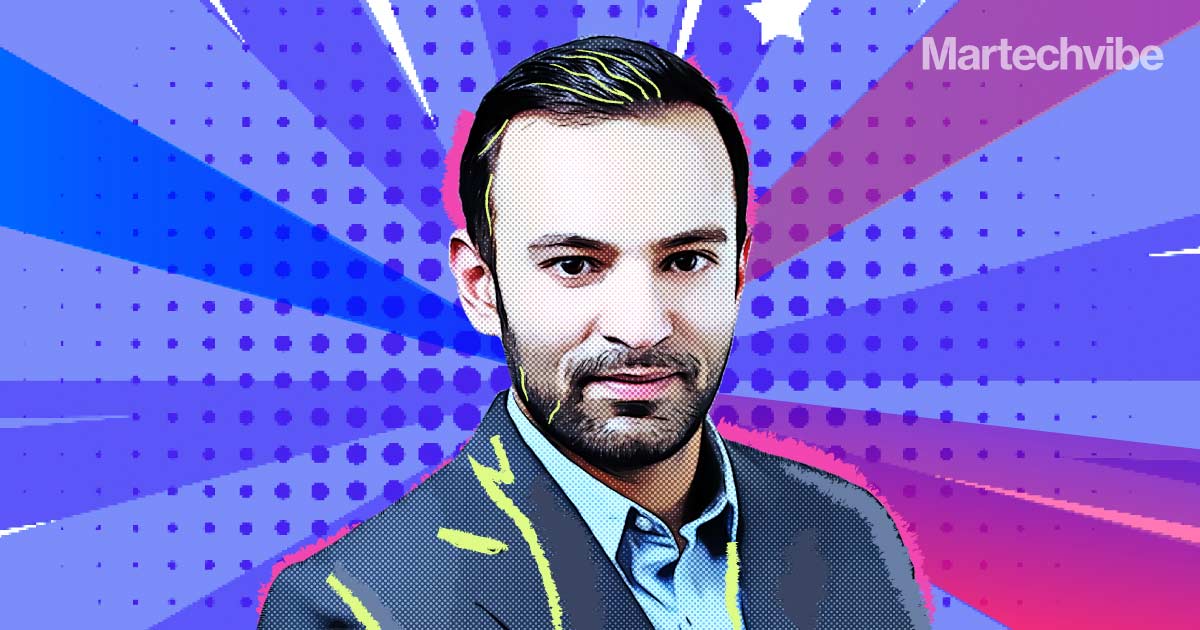 Healthcare has the same aspirations as any other industry – to develop long-term patient relationships. When the C-suite leaders understand the significance of marketing for consistent growth, the brand drives positive campaign success. 
While we always appreciate any fantastic campaign by a brand and congratulate the CMO, how often do we think of the 'behind the scenes' people who have the potential to disrupt the marketing space?
Innovation and adaptability are paramount in the martech industry, and a new wave of visionary leaders is emerging. They are poised to shape the future landscape of the industry, and Martechvibe is determined to bring the spotlight on them. As the nominations pour in for the "Do You Know A Future Martech Leader?" initiative, here is a preview of our second shortlisted candidate: the dynamic Varun Rastogi from Emirates Hospital.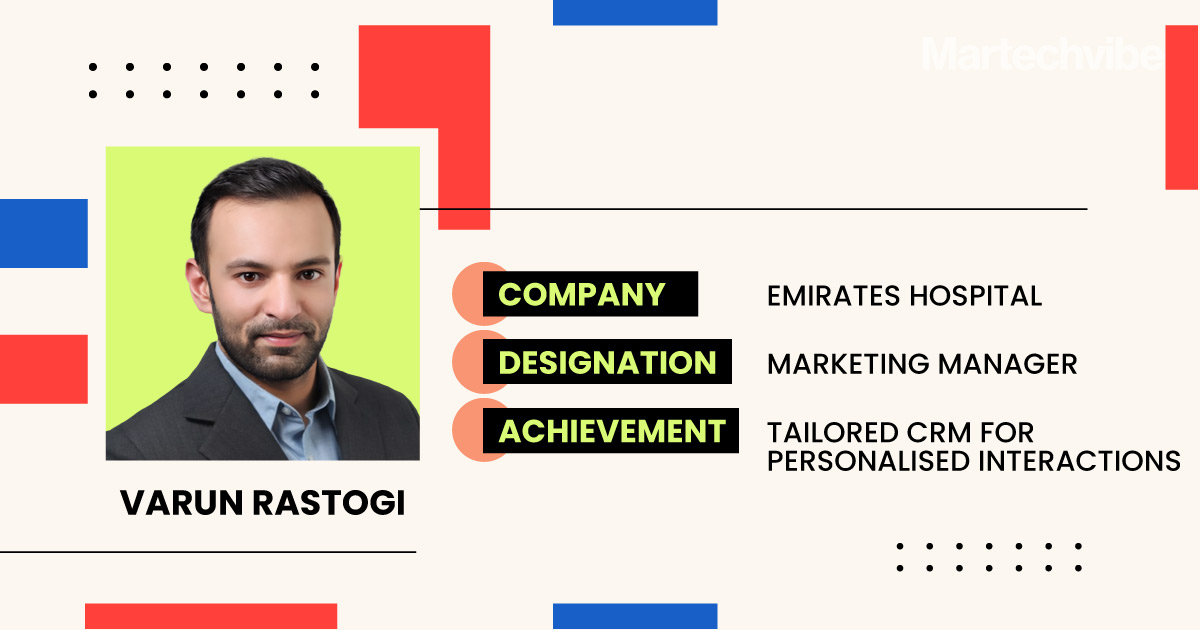 In this exclusive snapshot, we delve into Rastogi's use of technology and the insights that set him apart in an industry where marketing and customer satisfaction are crucial.
Emirates Hospitals Group is a healthcare services provider in the Middle East region. Its comprehensive offerings include fully equipped hospitals, specialised clinics, urgent care facilities, and pharmacies. The organisation prides itself on cutting-edge technologies, supported by a team of skilled doctors with diverse expertise. Emirates Hospitals Group's continuous expansion in the GCC region underscores its rapid growth.
Bringing a wealth of experience from a diverse advertising background spanning 13 years, including eight years in healthcare marketing. Presently, he oversees the marketing endeavours for the group, encompassing two hospitals and over ten medical centres. 
His role includes formulating, strategising, and implementing comprehensive marketing initiatives fine-tuned to the healthcare arena. His responsibilities extend from budget management to crafting annual operating strategies to the execution of campaigns. Each of these campaigns needs to be thoughtfully aligned with the specific business goals established for each entity.
Rastogi employs sophisticated analytical tools to provide him with an accurate understanding of patient actions and preferences, enabling him to customise their communication. He also uses specialised CRM systems tailored to healthcare to oversee patient engagements and create personalised interactions. 
He also believes in using telemedicine platforms to amplify patient satisfaction. Rastogi capitalises on digital marketing tools and social media platforms that empower him to interact with his target audience in real-time, sharing vital health information and fostering a sense of community.
To thrive in the modern healthcare environment, it's essential to stay ahead of the curve with new technology solutions that amplify patient satisfaction and convenience. "Cultivating an in-depth understanding of data analytics will empower aspiring marketers to develop relevant marketing campaigns. Marketing is about understanding and connecting with people. It's important to tap into the ability to empathise and engage with the audience personally. Engaging with online communities and networking with peers also helps. As a marketing team, we share insights and explore emerging technologies, encouraging a culture of continuous learning," says Rastogi.
Martechvibe is committed to unveiling narratives of brilliance and bringing future martech leaders to the spotlight. Have you entered your nomination yet?