Spotlight: The One With Adtech Wisdom
Future MarTech Leader throws the spotlight on Sami Savanur, Digital Marketing Manager at Park Hyatt Abu Dhabi Hotel & Villas.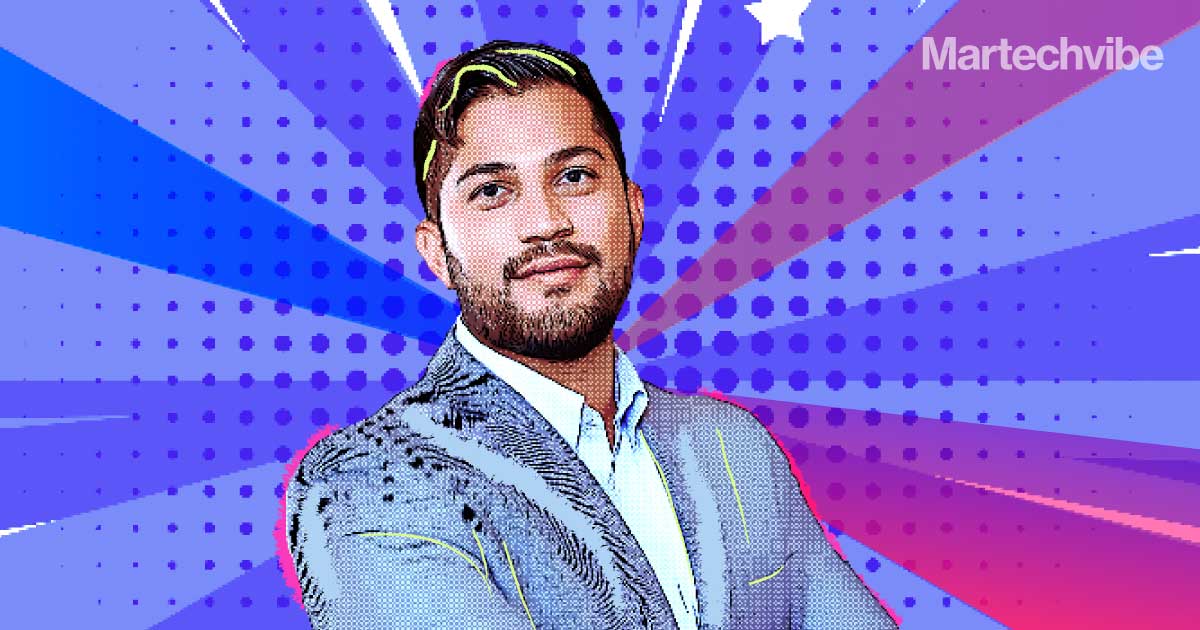 Remember Coca-Cola's Open For Summer and Ikea's Books On The Beach campaigns? Tapping into emotions with seasonal marketing campaigns and adtech support is a perfect way to increase ROI numbers.
While we always appreciate any fantastic campaign by a brand and congratulate the CMO, how often do we think of the 'behind the scenes' people who have the potential to disrupt the marketing space?
Innovation and adaptability are paramount in the martech industry, and a new wave of visionary leaders is emerging. They are poised to shape the future landscape of the industry, and Martechvibe is determined to bring the spotlight on them. As the nominations pour in for the "Do You Know A Future Martech Leader?" initiative, here is a preview of our third shortlisted candidate: Sami Savanur.
In this exclusive snapshot, we delve into Savanur's achievements, use of technology, and his insights that set him apart in an industry where differentiation is key. 
About Park Hyatt Abu Dhabi Hotel & Villas
Park Hyatt Abu Dhabi Hotel And Villas is a luxurious, award-winning beach resort on the shores of Saadiyat Island. It features 306 guest rooms, suites and villas, along with 1220 square metres of meeting and event space, spas, critically acclaimed restaurants, a fitness centre and Camp Hyatt. The brand offers an instant Discoverist status with elite benefits when a customer purchases the World of Hyatt Credit Card. 
Considering the sweltering summer heat, Savanur and his team decided to launch a summer edition brunch at Park Hyatt Abu Dhabi at their signature Argentinian restaurant, Maté. 
"In Abu Dhabi, summers for F&B businesses can be quite a challenging period, especially since most of the residents are out of the country on vacation. In general, the market is quite different from Dubai. Additionally, the room bookings are quite low. Hence, it was essential to explore opportunities for incremental revenue. The Asado Libre brunch turned out to be a great success story," said Savanur. 
He spearheaded the initiative that led to three consecutive fully booked weekends, averaging 75 guests for the month of July. Out of all the Hyatt hotel restaurants in the UAE, Maté restaurant recorded the most number of events on Hyattrestaurants.com, becoming a top performer.
Collectively, GA4 recorded over 250 events on the website, which include table bookings, get directions and calls.

The Google business profile recorded 384 calls in July for the restaurant, a 400% increase from 2022. 

Fifty table reservations were also recorded.

Revenue from the restaurant grew by 50% for July 2023 compared to the same time last year.
Savanur leveraged Performance Max Google Ads. Key audience signals were sent to Google with the advent of GA4. Ad group 1 comprised website visitors to the Maté restaurant page, and Ad group 2 comprised all users except those that did not complete table bookings and reach the thank you page (re-marketing audience).
"A specific Google Smart Ad was also run for the month of July with the objective of generating calls and table bookings on the restaurant's Google Business profile. The restaurant has recently also activated a "Book Now" table reservation button on the Google profile, integrated with the Serve Me application," explained Savanur.
A brunch 'reel' was extensively advertised on Facebook, Instagram and Snapchat. By creating varied ad sets, different types of customers were targeted – re-marketing audience pool, website visitors, and Instagram and Snapchat engaged users.
To have a competitive edge in the hospitality industry, it's essential to make the best use of the available technology solutions and not give up on unsuccessful lead conversions. Sami Savanur's work of connecting circumstantial factors and adtech makes him a worthy candidate. Martechvibe is committed to unveil narratives of brilliance and bring future martech leaders to the spotlight.
Have you entered your nomination yet?