Shopify To Launch A Centralised Hub For Global Commerce
Shopify recently launched Shopify Markets, a centralised hub with all the tools needed for merchants to manage global commerce. Merchants will be able to use the new hub when they sell outside of their home country, and it will help reduce complexities like currency conversion, language localisation, local payment methods, and duty and import taxes. […]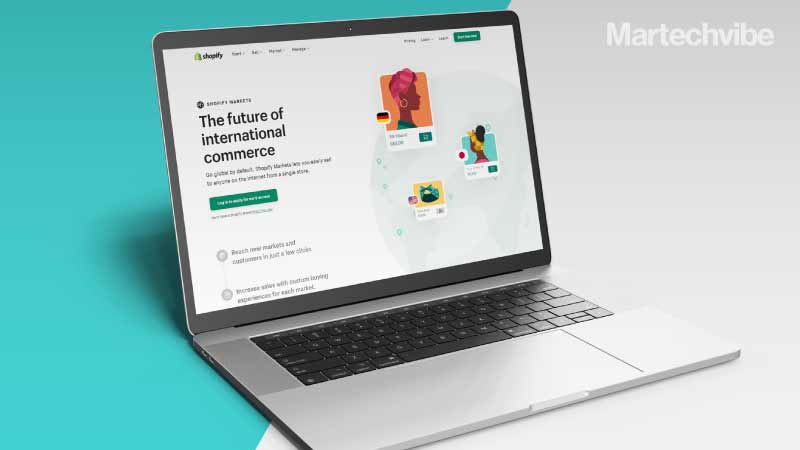 Shopify recently launched Shopify Markets, a centralised hub with all the tools needed for merchants to manage global commerce. Merchants will be able to use the new hub when they sell outside of their home country, and it will help reduce complexities like currency conversion, language localisation, local payment methods, and duty and import taxes.
Shopify already powers cross-border commerce for their merchants with solutions like international domains and multicurrency, empowering merchants to generate $20 billion in cross-border sales in 2020 alone. Now, merchants can use Shopify Markets to identify, set-up, launch, and optimise international markets—all from a single Shopify store.
Also Read: Is Social Commerce The Future of Shopping?
"We believe the future of retail is retail everywhere. And with Shopify Markets, we're making it even easier for merchants—no matter size or budget—to turn their global aspirations into a reality," said Harley Finkelstein, President, Shopify
With Shopify Markets, merchants can:
Enter new markets easily

Increase buyer trust and conversion with tailored experiences for each market

Optimise cross-border operations with actionable insights and smart settings

Save time with a central global management platform
The new hub will be available in early access globally starting today, rolling out to all merchants in the coming months.