Martechvibe's Weekly News Round-Up
In case you missed it, here's a look at the top headlines in the marketing and technology landscape. The news selected presents a snapshot of the evolving consumer terrain, how technology is being optimised to solve growing marketer challenges and significant drivers of customer experience trends.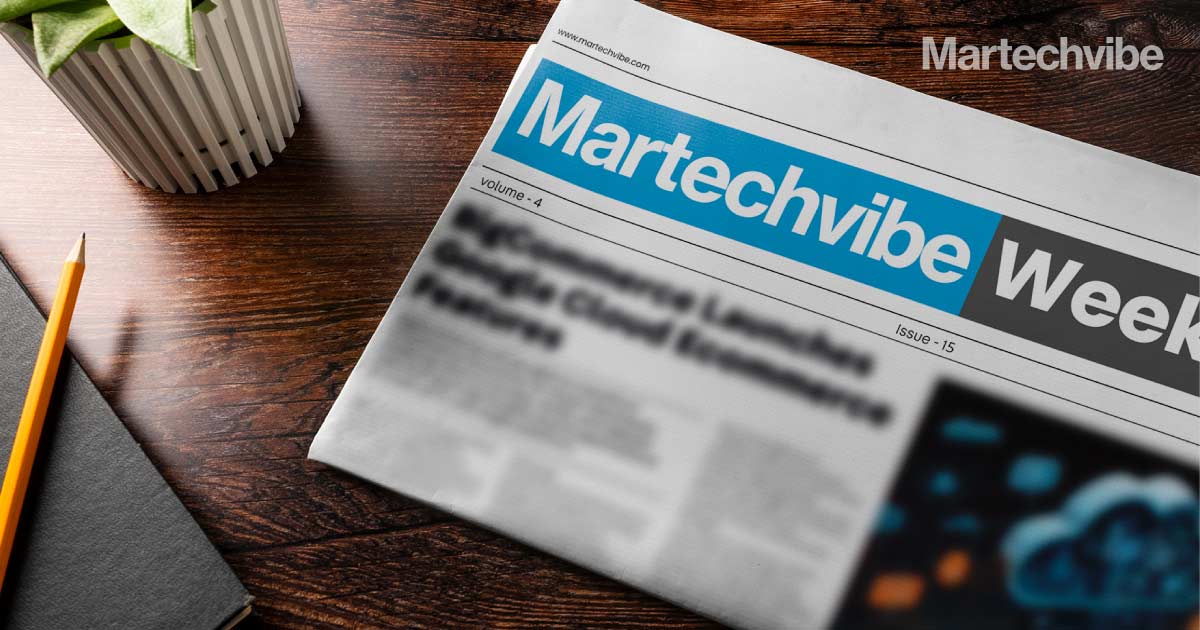 Adobe Unleashes Firefly Generative AI
Adobe has announced the commercial release of Firefly, its creative generative artificial intelligence models, with native integration across Adobe Creative Cloud, Adobe Express, and Adobe Experience Cloud. The commercial release includes a new Firefly web application for exploring AI-assisted creative expression; Firefly-powered capabilities integrated into Photoshop, Illustrator and Express workflows; and Adobe GenStudio for enterprise content creation.
Read more here.
LinkedIn Adds Generative AI to Sales Navigator
LinkedIn began piloting two generative artificial intelligence features, AI-assisted search and Account IQ, as part of Sales Navigator to help users with account research and lead prospecting. The AI-assisted search function includes a generative AI interface that enables sellers to use casual, conversational language search prompts to find leads from among LinkedIn's more than 950 million members. Account IQ helps sellers with account research by using generative AI to gather key information across different sources and create an easily digestible summary, directly in Sales Navigator. 
Read more here.
YouTube Announces AI-Powered Creative Guidance in Google Ads
Google Ads has introduced an AI-based feature to optimise video ad campaigns. The tool evaluates ads against specific creative best practices. Early adopters of AI-powered video ad campaigns have seen an increase in conversions. The AI-powered feature, found inside the Recommendations and Video Analytics sections of Google Ads, offers suggestions to help advertisers enhance the efficacy of their video campaigns.
Read more here. 
Sprinklr Partners with Google Cloud to Expand Sprinklr AI+
Sprinklr, a unified customer experience management platform provider, has integrated its Sprinklr AI+ platform with Google Cloud's Vertex AI for unified customer experience management. Sprinklr AI+ provides unified generative artificial intelligence capabilities for customer service, insights, social media management, and marketing. It leverages more than 1,250 industry-specific AI models, spanning more than 100 languages and 150 countries, to process petabytes of unstructured text, audio, video, images, metrics, and time series data.
Read more here. 
Salesforce Partners with Snowflake for Data Sharing
Salesforce launched Bring Your Own Lake (BYOL) data sharing with the Snowflake Data Cloud from Salesforce Data Cloud. This builds on Salesforce's and Snowflake';s existing partnership to bring together data storage and actionable insights for their customers. The collaboration bridges Salesforce and Snowflake data to give companies insights into customer behaviour, market trends, and operational efficiency. 
Read more here.