It's an App, it's Multiservice, No it's a Super App
With a powerful hold on the Chinese market, super apps are gradually finding a place in the global industry amidst hesitancy and optimism. A concept envisioned in 2010, super apps have created a niche market in the Chinese industry. A tremendous success in a country that was known for its copycat technology, the world wonders […]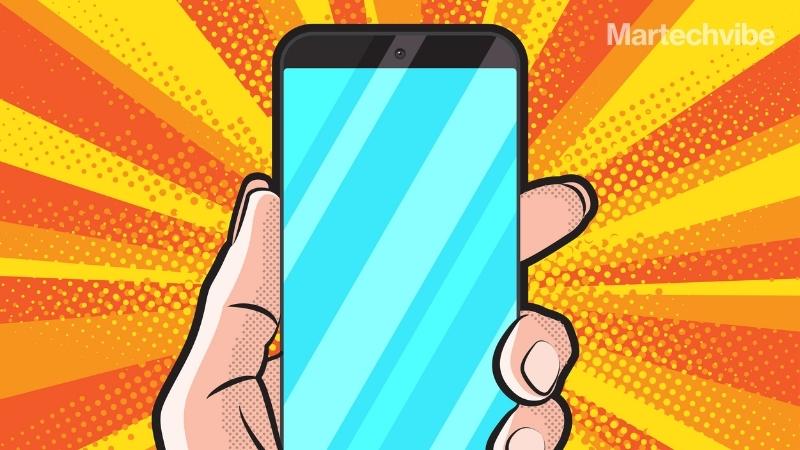 With a powerful hold on the Chinese market, super apps are gradually finding a place in the global industry amidst hesitancy and optimism.
A concept envisioned in 2010, super apps have created a niche market in the Chinese industry. A tremendous success in a country that was known for its copycat technology, the world wonders if super apps can ever make an impact elsewhere. While the Middle East countries are optimistic, many industry leaders in the West do not seem quite convinced.
Let's first consider the basic scenario. China had a market of cheaper phones. Their mobile screen could not hold numerous applications, nor did they have a high storage capacity. The rise of super apps that could perform the function of ten services in a single app was a win. No doubt, WeChat was destined to be a massive success.
Now consider today's world of smartphones where consumers hoard over 90 applications in their phone with multiple slots available on the home page. Most active users do not find switching between applications an inconvenience; instead, the innumerable tabs in one application might tick them off. Experts believe that consumers are privacy-conscious and might be reluctant to share more private information with the same application.
Major industry giants have dabbled in the concept of super apps, including Uber with its food delivery, scooter hire, and public transport ticket systems. It attributed the success of their super app system to their food delivery option. They stated that one in every ten users ordered takeaways when they opened the app to book a cab. Meanwhile, Facebook tried splitting their chat system into another application, but they gave in to the trend of having all sub-services under one umbrella.
On the other hand, some brands consider the term "super apps" an overused jargon. They believe in the concept of "smart diversification." Using this ideology of natural extension for better CX, Foodpanda began to include grocery delivery on their platform. Another example would be Google Maps. Without the announcement of a super app, Google Maps had integrated extensive navigation and booking features over the years. Maybe, the fact that Google Maps do not include a payment service does not qualify them as a super app.
One company that users worldwide are hoping to succumb to the trend is Apple. App makers find some iPhone features as a hindrance as it restricts the sharing of information and asks consumers for an app purchase fee. Regardless, Apple frowns upon the system, and it would not want to divert from its already powerful hold in the industry.
Although many countries might not experience a WeChat scenario due to different market conditions and regulatory measures, the possibility is bright in the East. Taking the initiative themselves, China had tried to introduce WeChat in Africa. It was a complete failure that came with an important lesson: Adding random services in a single application without well-thought research does not make it a super app.
Also Read: Do you YouTube?
Years after they were created, industry leaders realised that super apps need to be dominated by one major, high-frequency use case that usually comes with extensive customer engagement.  For instance, Egypt based cab-hailing service Halan completed 10 million rides and deliveries with 1 million app downloads. After attaining a strong customer base, they began to invest in a super app strategy.
Some Middle East industry leaders believe that super apps will do exceptionally well in fragmented markets where only a few dominant companies hold the ground. Several local services wish to offer unique mobility and shopping services, but bringing it all together in one application will require a strong user base. Companies have begun to do the same.
Africa launched its own super apps, including Gozem that took inspiration from brands like Gojek and Grab, the super app models' flag bearers in Southeast Asia. Algeria's Temtem, another candidate whose pre-existing plans of becoming a super app was hastened by the pandemic, services 200,000 customers and has 10,000 partners.
In the UAE, ride-hailing application Careem is now in the race of super apps with 48 million users already. They plan to include another third-party provider of home services. Experts believe that the brand will have to strengthen its dominant market position for its success as a super app.
While Careem brings outside services and third-party retailers into their super app universe, Egypt based Halan, another ride-hailing start-up, leans on financial inclusion. It not only hopes to hold a delivery system but also bring access to financial products.
Experts recommend another strategy for smaller businesses with dreams of being super apps. They need capital, and partnering with other super apps that have a wide customer database can benefit them. The nascent Middle East market might slow business growth, but with the extensive and available market space, brands have the opportunity to add more value to customer experiences.
According to the World Economic Forum, 70 per cent of new economic value will come from digital business models. Now, as an embellishment of a word or as a real strategy, super apps will begin to incorporate themselves in the global digital market increasingly. While the pace of growth varies from country to country, the integration of multiple services in one application could be the future. Buyer enablement might be an end game, as the prospect of one app without the need for countless downloads is promising.