Being Insider, Hande Cilingir, Co-founder and CEO, Insider
Speaking exclusively to Martechvibe, Hande Cilingir, Co-founder and CEO, Insider talks about growth, the challenges marketers face and the role of technology in Marketing 1. Insider was formed in 2012 back when the MarTech space was nascent and almost unheard. What made you and your co-founders believe you were solving a problem? Tell us the […]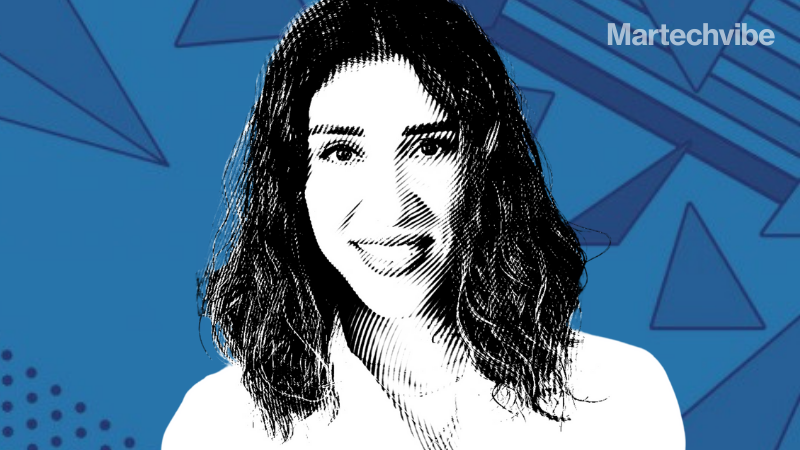 Speaking exclusively to Martechvibe,

Hande Cilingir, Co-founder and CEO, Insider talks about growth, the challenges marketers face and the role of technology in Marketing
1. Insider was formed in 2012 back when the MarTech space was nascent and almost unheard. What made you and your co-founders believe you were solving a problem? Tell us the story behind this journey.
After our first exit with one of my current co-founders, we had continued our belief in establishing our own startup, a global technology company with high impact. 
When looking at the areas to support, we first had the idea to establish an e-commerce platform, yet as we discovered the sector more, we saw that there was a gap in almost all geographies in helping e-commerce sites to increase their conversion rates and companies with an online presence in general. 
There were some web/mobile personalisation, segmentation and A/B/n testing tools out there mostly for e-commerce firms, claiming that they increase conversions and revenue. 
We wanted to develop a technology that would go beyond that and help digital marketers across sectors optimise marketing spend and effort. 
For instance, identifying those visitors who are more likely to buy from an e-commerce site with AI would enable marketers to retarget those visitors in ad channels and help them drive their revenue without increasing the spend. 
We identified technology gaps by talking to digital marketers and continuously improve our platform. As a result, we've built one of the most comprehensive AI-powered marketing platforms in the market over the past 8 years. And our goal is to become the #1 preferred platform of choice for digital marketers worldwide.
2. What are the most prominent challenges marketers are facing, and how can technology solve that problem?
Most digital marketers face the same problem: there are too many tools that claim to be "multichannel" and provide a "hub." 
Instead, it is the case that customer data sits in silos, sales channels remain under-developed or even unavailable, and the end product is a point-solution rather than a true hub. This creates disjointed experiences for consumers and hinders marketing ROI.  
Insider's AI-powered platform enables enterprise marketers to connect customer data across channels and systems, predict their future behaviour with an AI–powered intent engine, and orchestrate and deliver individualised experiences to customers. 
Their platform is unique in how it offers the widest set of product features in the market while coordinating all offline and online data across the unified platform and its various engagement channels. 
Also read: BrandTotal Raises $12 Million in Series B Round to Expand Brand Marketing Analytics Technology
3. What are some customer shifts you have witnessed in the current pandemic?
The beginning of the pandemic saw a rapid surge in demand for e-commerce and Media companies worldwide. 
In the post-COVID market, brands will need to digitise more than ever. As online consumption increases and shoppers start reprioritising their postponed purchases, Insider expects to continue its accelerated levels of growth. 
As most e-commerce companies kept growing, we also kept growing. We even continued acquiring travel & hospitality customers as some of them were getting ready to "bounce back" in the post COVID era. 
Since we were able to maintain healthy business metrics and growth, we closed our Series C investment in this time as well.
4. What are some tips you can offer to brands in this region that are now accelerating their digital offerings for customers?
The world has gone virtual. We have observed offline traffic moving to online; we actually call it O(N)FFLINE traffic. 
So the competition is more fierce. Online choices and hence distractions are increasing for consumers. 
Delivering individualised and more authentic experiences that serve the immediate and changing needs of customers is more important than ever. 
Using AI-backed technologies will help marketers not only design experiences based on past and behavioural data but also based on predicted future behaviours. 
The precision in segmentation will be key in delivering delightful and truly individualised experiences that will convert visitors and retain customers. 
5. Why is the Middle East slow to adopt Marketing Technology? 
The Middle East has been a market with great potential yet underserved for some amount of time.
For many years, marketing technology in the Middle East has been developing slowly, and this is highlighted by the frustration shown by many marketers over outdated or no technology, poor-running applications and no customer engagement.
Marketing technology is with no doubt reaching new levels of influence in the Middle East, and it is no longer considered a luxury. 
It is mandatory in order to reach new levels of engagement and be able to compete in the market. This growth is due, in a very big part, to an intense focus on adopting digital Martech trends that are already projecting in the West.
Companies in the Middle East region are now on track to intensively use Martech in the coming years in a sign that is boosting the adoption of emerging technologies, and that will be the only way to grow.
Also read: MarTech Radar – List of Active Marketing Technology Vendors in the Middle East 
6. As the MarTech space continues to grow at a huge rate, what is Insider doing to stand out? 
Spoken about this briefly in Q2. However, Insider's AI engine will identify potential buyers who are more likely to convert in the next 7 days and create a ready-to-use segment: Likelihood to Purchase – High. 
Marketers can only retarget those visitors who are more likely to make a purchase on ad channels like Google and Facebook to create high performing ads. 
They get the most out of each ad dollar spent and increase their return on ad spend (ROAS) despite fierce competition. Optimise your CAC, especially when CPCs hit the roof during the peak shopping season. 
7. Insider recently raised a Series C round funding of $32 million. What does that mean for the company and its growth?
The additional capital will be used to further enhance the award-winning platform's capabilities, add top-tier engineers to Insider's exceptional R&D team, and invest in the company's global sales and marketing efforts.  
We've only raised capital when we felt that we were ready to raise the bar to a whole new level. A self-imposed scarcity always made us more creative, more resourceful and more aggressive in reaching our goals.
So far, we've focused on leading in high-potential markets in the Eastern part of the world. We've partnered with industry powerhouses like Samsung, Uniqlo, and Singapore Airlines in APAC as well as Qantas in Australia, and Marks & Spencer, Estee Lauder, and Carrefour in Europe. 
We plan to grow substantially in our existing 24 countries, and we are now ready to enter the US market and believe that our fresh solutions to marketers' biggest pain points will be a major differentiator.
8. What are some of your professional and personal learnings from this pandemic?
On the professional side, I've realised once again the importance of fast adaptation and fast execution. 
As a team, we were quick to act on following the ever-changing developments brought by the pandemic, thanks to this. 
On the personal side, I've realised that it is hard to be a CEO, it is all about managing your own psychology, and you need to keep your stance even at the toughest times. So in sum, the learning is being a CEO is mostly about the power to endure.