How to Improve the Customer Experience Using Omnichannel Touchpoints
Customers experience a brand across multiple touchpoints and at various stages of a buying journey. An omnichannel experience is not only expected by 90% of customers, a cohesive, valuable experience can pay off in spades: Adobe found that companies with the strongest omnichannel customer engagement strategies enjoy a 10% YOY growth, a 10% increase in average order value and a 25% increase in close rates.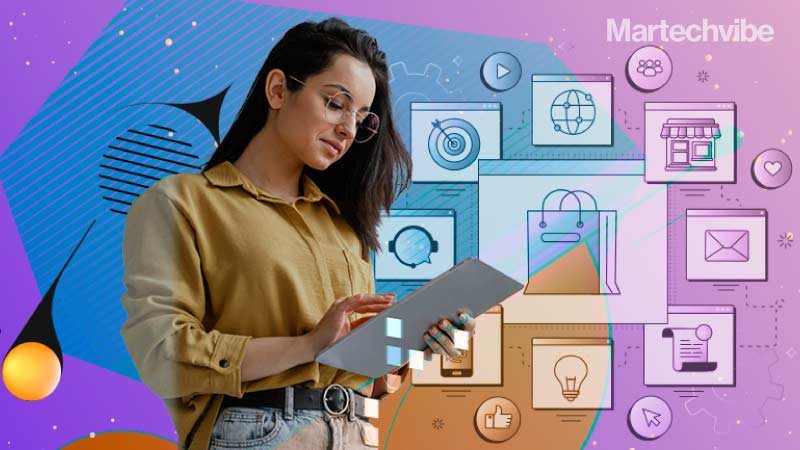 If you're not available in the channels where your customers want you to be, you cease to be relevant. And their experiences across channels have to be good. In fact, more than two-thirds of companies now compete primarily on the basis of customer experience – and 81% of customers will stop purchasing from a brand if they have one negative customer experience. This means a brand must know, support, and manage–seamlessly–the experience at all the touchpoints where customers engage. 
Examples of touchpoints include, but are not limited to: 
Advertising (inc. digital, out of home, print)

Social media

Influencer recommendations

Website (desktop, mobile)

Physical stores and other external points of sale

Emails, SMS

Customer service (cashier, contact centre, sales rep)

Onboarding

Reviews and renewals

Events
Each of a brand's touchpoints are also utilised differently depending on where a customer is in their journey. Every customer goes through stages in the process of buying into a brand:
Awareness (sees or hears about a brand through advertising, social media, articles, etc.)

Consideration (research, comparison)

Decision (purchase)

Delight (ongoing loyalty and recommending to others). 
This is known as a customer journey. Each customer's journey can unfold differently across various touchpoints, influenced by different things and in different ways–ensuring that there is never a single linear journey every customer will take. 
People may see a product recommendation on a social media platform, research it on their phone, order it on their laptop, post a review about it on their phone, and need to exchange it via shipping. They may have the replacement delivered to the store for an in-person pickup, and then recommend it to a friend via an email program.  
They want their preferences and current purchasing status remembered across channels, they want to be treated like a human when they have to call for support, and they want to be rewarded for loyalty. And they want it all to be easy. If there is a breakdown at any one of those touchpoints, the risk of losing them increases quickly and exponentially. 
Given the non-linear nature of their interactions, how can we elevate the customer experience using these multiple touchpoints?
The answer isn't in pushing out the same message through different channels (multichannel). This puts the business at the centre of the strategy. It's about merging communications, operations-related information and customer experiences into a centralised location and framework to be delivered around the customer wherever they go, at any time in their journey–putting the customer at the centre of the strategy. This interconnected framework can support hyper-personalisation and a seamless experience across devices and touchpoints. 
In short, what is delivered through touchpoints has to come from a solid, cohesive strategy with the framework to support it. 
Some of the biggest challenges organisations face in delivering omnichannel experiences revolve around:
Misaligned goals and siloed processes

Inability to connect the data dots, attribution issues, and incomplete data

Channel conflict

Understanding which channels to prioritise

Suffering from Shiny Squirrel Syndrome (jumping on the latest technology trends or innovations without assessing true customer needs, the actual value it will create, and the sustainable value at scale)
So, where to begin?
Start with a strategic model rooted in current capabilities
If you try to execute a plan that does not have the proper underpinnings in place, it will fail and break the customer experience. The organisation will need to thoroughly evaluate existing resources, market position, and customer relationships, then align on a starting point and goals that are realistic and drive value for the business. 
McKinsey outlines three basic strategic models, which can also be viewed as phases of growth and maturation for an organisation:
Commerce-focused:

This model is the first step towards a personalised and fully integrated experience. Content still focuses on product and offers, there is an expansion on convenience (including some cross-channel shopping experience), and the beginning of app and loyalty programs. Requirements to execute at this level include alignment of data and content management by channel, a strong converting website (including mobile!), and strong coordination across functional teams. 

Personalisation:

This model is the next level of progression and begins to deliver integrated shopping (ability to switch between channels), relevant and targeted cross-channel engagement, and long-term engagement. Requirements to execute at this level include integrated cross-channel data and content management, flexible site and app infrastructure, integrated inventory and delivery, and shared access to data across teams. 

Ecosystem approach:

This is the most advanced model, delivering dynamically tailored, cross-channel content integrated with customer lifestyle and needs. At this level, a customer can engage seamlessly with the brand in different channels across various shopping and lifestyle experiences. Requirements to support a full ecosystem strategy include data integrated to provide a 360-degree view of the customer, including 3rd party data and the use of machine learning, as well as fully omnichannel inventory and delivery. An organisation must have a customer-centric, channel-agnostic operating structure to succeed in this approach.  
Create an experience strategy with your customer at the centre
With an understanding of customer personas and behaviours based on data and research, identify all of their touchpoints and ways to leverage shared data to ensure a cohesive experience.
Explore platforms where your customers exist to gain insights into how they interact with them, their preferences, experiences, and pain points

Shift the focus from individual channel strategies to what the customer experiences through and across the channels

Identify key customer segments and map an engagement plan, including a functional approach for the business

Develop a content strategy that addresses all potential scenarios
Data management and measurement
Omnichannel data is stored across websites, ad platforms, mobile apps, social media platforms, software tools, and SaaS applications that are used in marketing and sales efforts. Without a "single source of truth" that brings all this data into a central location, marketers can't get a holistic view of their data. Additionally, siloed data tends to suffer quality issues due to inconsistencies in overlapping data. If the organisation is in the early stages of adopting an omnichannel strategy, connecting and integrating data for holistic viewing and analysis is critical to delivering a solid experience.
Get data into a robust cloud platform for the ability to store, manage, and analyse large volumes of live data from all sources in a centralised, governed repository

Centralise analytics as much as possible

Establish clear KPIs and measures at every stage of the customer journey (Awareness, Engagement, Conversion, Delight). Utilise data collected at each stage to adjust and personalise the message and experience continually.

Test not only campaigns but all journey cycle interactions for iterative refinement and identifying gaps
Operationalise on the back end what is offered on the front end
For example, if curbside pickup is an offering, ensure that staffing and processes on the back end are modified to support such an offering specifically

Create a stakeholder map and management plan. This might include marketing, sales, support, product management, and billing. A stakeholder map is a visual representation of the ecosystem of stakeholders involved in a customer experience. It creates an understanding of who is involved, shows relationships between stakeholders, identifies misalignments or disconnects between them, and helps in finding opportunities to establish truly connected cross-functional teams.
Designing an experience strategy that accounts for the support of non-linear journeys, and ensuring your organisation is prepared to deliver operationally, will create customer experiences at the right touchpoints that are tuned in, create learning and quick adjustment opportunities, and help build long-term relationships that will grow the business sustainably.
If you liked reading this, you might like our other stories
Choosing a Customer Service Solution for Your Enterprise
Achieving Maximum ROI From Personalised Customer Experiences