40% of Marketers Yet To Explore Influencer Marketing Tech
While interest in B2B influencer marketing continues to gain momentum, many brands find themselves still lacking a plan.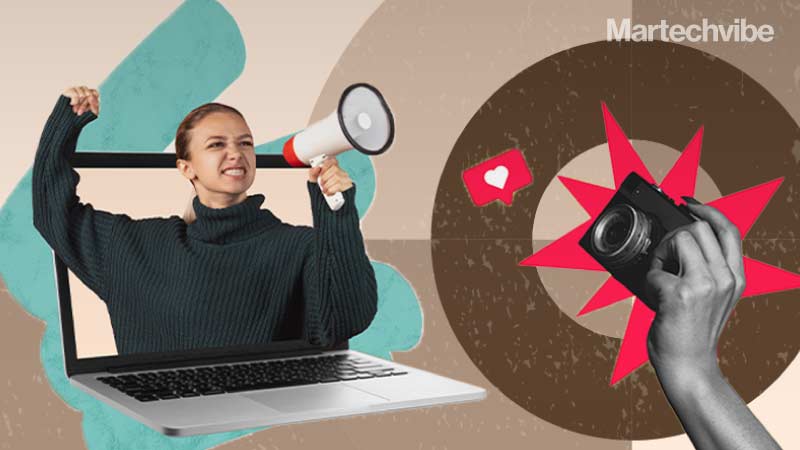 Challenged by the pandemic, inflation and economic uncertainty, B2B marketers are pressed more than ever to attract, engage and retain customers. To become more relevant in a crowded marketplace, marketers have turned to influencer marketing. Despite growing momentum around the practice, there are many unanswered questions about working with B2B influencers.
TopRank Marketing recently published this second edition of the B2B Influencer Marketing report, created in partnership with top B2B brand marketers and influencers from LinkedIn, SAP, Dell Technologies, AT&T Business, IBM, MarketingProfs.
Participants of the B2B Influencer marketing report stated that influencer marketing technology can help them identify influencers, nurture relationships, negotiate and measure. However, nearly 40 per cent of respondents said they use no technology in their programs.
The research findings showed that investment in the right tools is essential for influencer marketing at scale. Many of these platforms can consolidate information and find insights far faster than any marketing team could do it manually.
Tom Treanor CMO, Treasure Data Ad hoc, said, "Unsustained and spreadsheet-based influencer marketing programs will end up being a big waste of time and money! To be successful, commit to a sustained strategy, leverage technology and/ or agencies to drive the process, and measure the impact and adjust as you go."
The report findings acknowledge that brands are seeing the impact of B2B influencer marketing:
95 per cent of those using influencer marketing reported that it has helped them achieve at least one of their marketing goals.
The most common goals marketers have achieved include improved brand reputation (72 per cent) and increased brand awareness (70 per cent)
One-third report influencer marketing has led to increased sales/revenue
What Market leaders say about B2B influencer marketing
"When it comes to where B2B influencer marketing can take business in the next few years, our only limitations are our imaginations." said Brian Solis VP, Global Innovation Evangelist Salesforce.
"Influencers are thought to have a kind of superpower. But their real gift is in   their ability to help their audience," said Ann Handley Chief Content Officer MarketingProfs.
The research showed that while interest in B2B influencer marketing is continuing to gain momentum, many brands find themselves still lacking a plan:
48per cent of B2B marketers say their top challenge is a lack of a documented B2B marketing strategy
53 per cent of B2B marketers either do not have a strategy or it's not documented
Despite lacking a documented strategy, marketers belief in the effectiveness of influencer marketing is strong
85 per cent of respondents believe there will be increased interest in working with influencers in the coming 12 months
More than half think their budget for influencer marketing will increase during that same time frame
Speaking about the future of B2B influencer marketing, Tim Williams, CEO Onalytica said, "Influencer marketing is now an essential part of B2B marketing strategy yet influencers and brands are still working out the best ways to collaborate. Technology is now required to mature the industry by setting the engagement standards and streamlining influencer activation and management."
Angela Lipscomb, Influencer Relations Manager SAS said, "B2B brands will start looking to new platforms to help reach a millennial and Gen Z audience. TikTok creators will join traditional technology influencers on the 'influencer starting team.' Influencer managers will need to learn the nuances of working with these creators, but the basics being authentic, collaborative and relationship-oriented."
If you liked reading this, you might like our other stories
Top 10 Virtual Social Media Influencers
Embrace The Shift Towards Nano Influencers