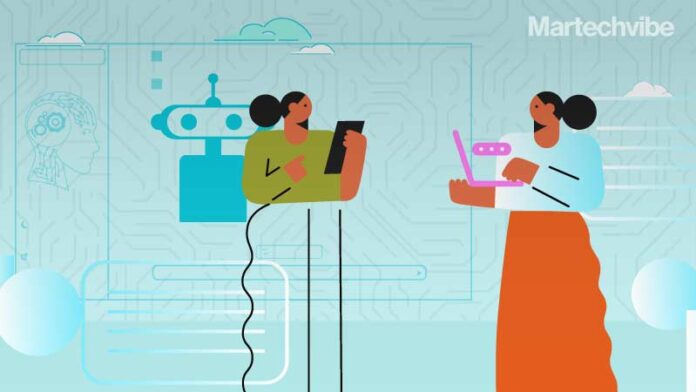 Is ChatGPT the most human-like AI chat interface? Yes. Can it take over your content generation tasks? Not just yet.
We tried to write this article using ChatGPT but were met with rejection in Shakespearean style.
The chatbot conveyed the disappointing status by saying, "Ah, dear user of ChatGPT, thou art not alone in thy desire to engage with our esteemed AI chatbot. Many have flocked to our website at this hour, and we do our utmost to accommodate each and every one. Yet, alas, our resources are not without limit, and we must ask for thy patience and forbearance. In time, we shall be able to provide thee with access to ChatGPT. Until then, we beg thee to return at a future juncture when we may better serve thy needs. Until then, we bid thee adieu and good fortune."
Cute? Yes. Dependable? No.
If you are eager to offload your mundane content generation tasks to ChatGPT, hit the pause button. Chances are you may have to wait longer. Launched on 30 November 2022 by OpenAI, an artificial intelligence research company, ChatGPT interacts conversationally. Its dialogue format makes it possible to answer follow-up questions, admit mistakes, challenge incorrect premises, and reject inappropriate requests. ChatGPT is a sibling model to InstructGPT, which is trained to follow the instruction in a prompt and provide a detailed response.
For marketers, ChatGPT promises to assist customer support functions by engaging in conversation and is equipped to gather information. It uses natural language processing (NLP) and GPT-3 technology to generate responses using user input. GPT-3 (Generative Pre-trained Transformer) is an autoregressive language model that uses deep learning to produce human-like text.
But it finds a larger role in content marketing where teams are trying to cope with the need for higher volumes of individualised content that speaks to an audience of one. In a WARC article titled "Masters of Marketing," GE shares its use of five levers to engage with its current and future customers/employees/stakeholders.
The five levers include: the birth of micro-relevance (finding things that can engage not with millions of consumers but maybe a smaller cohort), a content factory (creating a constant stream of content), convening the conversation (collaborating to create more content), mindshare over market share (creating excitement, not just awareness) and inviting others (creating more affiliation by hosting online communities).
Here is what the experts have to say;
Jacques Naudé, Head of Marketing Technology & Marketing Data at Accenture Song in Africa, told Martechvibe that with the "growth" of mainstream AI like ChatGPT, the future of martech looks bright and shinier than ever. Naudé added that AI is pivotal in helping marketers and advertisers reach and engage audiences in new, interesting and innovative ways. According to him, AI technology continues to evolve like a handy AI genie. Marketers and advertisers can expect even more exciting and transformative developments in the marketing world.
Eddie Donmez, Lead Content Creator, Global Markets Analyst and Growth at Finimiz, said Microsoft plans to use the technology for their Microsoft office package: PowerPoint, Teams, Word and Outlook. Donmez added that there are 1.4 billion Microsoft users worldwide. This recent development is in addition to Microsoft's earlier plans to use artificial intelligence from ChatGPT and combine it with their search engine Bing. He added that this would improve the daily workflows of more than a billion people by sharing prompts for creating PowerPoint presentations, email proposals, building multi-tab financial models, and legal contracts.
Jeppe Dorff, Chief Product & Technology Officer at Clickatell, said ChatGPT has shown that new consumers can use chatbots through its delivery of responses with remarkable accuracy relative to the models it has been trained on. Dorff, however, added that it can only provide useful information out of the box relative to a trusted relationship between a brand and a consumer with access to that relationship's data and context. He added that AI remains compelling yet nascent and is at the intersection between brands and consumers. Establishing the link and context between the brands and the consumers relies on two-way messaging capabilities, which opens up the context highway for the chatbot to respond with personalised and contextual information.
Limitations of ChatGPT
The content generated through ChatGPT may not always be relevant to the target audience as it relies on AI and NLP.
It cannot access the internet and hence cannot provide real-time information or use location-based data. Further, it cannot offer URLs or references to anything on the internet.
The content may not agree with the brand's ToV (tone of voice) or value.
ChatGPT may not be able to handle requests to create complex and unique content and may require human intervention.
Though attempts to use ChatGPT to write poetry on the given topic were successful, it remains far from the human content creators' creativity and emotional intelligence.