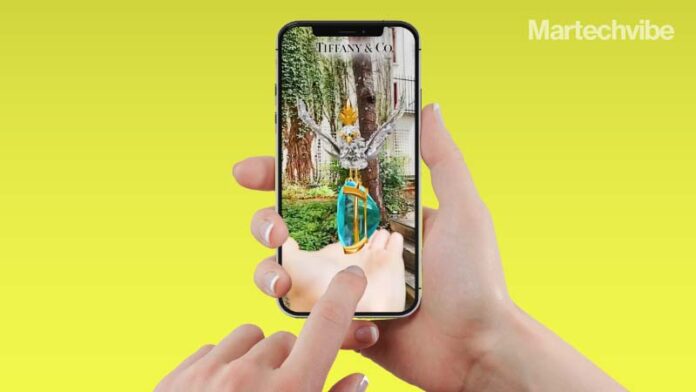 In partnership with Tiffany and Co., Snap AR is bringing 185 years of the House of Tiffany and the launch of its exhibition, Vision & Virtuosity, at Saatchi Gallery in London, into a new dimension.
The exterior of Saatchi Gallery is transformed into a Tiffany jewel using Snap's Custom Landmarker technology, announced earlier this year as part of the Snap Partner Summit.
For those who dream of donning one of Tiffany & Co.'s pieces, inside the exhibit is an exclusive AR Try-On experience giving visitors a chance to try on the famous Tiffany Diamond. The Lens is available for those in the gallery halls via the Tiffany App, powered by Camera Kit.
A globally available Lens featuring Tiffany and Co.'s heritage Bird on a Rock, sends the Schlumberger bird flying around you and in your surroundings.