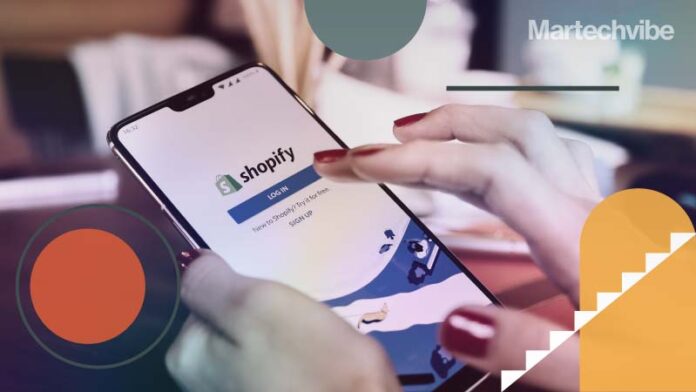 Shopify has announced a new piece of software for its platform specifically for B2B merchants.
The new platform is available to Shopify Plus merchants directly in the Shopify admin, which is the same back office used to manage DTC stores.
This will make it easier for merchants to access Shopify's powerful customisation features and manage all aspects of their commerce business in one place.
"Shopify is doing for B2B what we did for D2C: making it easy to seize a new opportunity in entrepreneurship. In fact, with the wholesale market being twice the size of D2C, B2B on Shopify aims to double the market opportunity for independent retailers," said Shimona Mehta, Managing Director, Shopify.
"Starting with Shopify Plus, we're giving merchants the ability to reach untapped revenue and easily sell wholesale by offering customisations like fixed rates or discounted retail prices."

Shopify is also partnering with ERP providers such as NetSuite and Acumatica to bring a merchant's essential business data into Shopify automatically
B2B on Shopify offers a similar online store experience merchants use to sell to consumers, however it differs by offering merchants customised with tools that make it easier to purchase wholesale or in bulk directly from Shopify merchants.
"With B2B, Shopify is expanding into an entirely new market category. We're doubling the market opportunity for independent merchants," added Mehta.
The move comes as part of the ecommerce giant's Shopify Editions release, where it has announced over 100 new tools and updates.
It has also made it easier for merchants to appear in Google.
The company said in an announcement: "Shopify is partnering with Google to help people find and buy what they need more conveniently from local businesses."
With the launch of local inventory sync on Google, Shopify merchants automatically let nearby customers know when a product is available in store, making it easier than ever to shop and support local brands. Google local inventory sync is available to retail merchants globally.