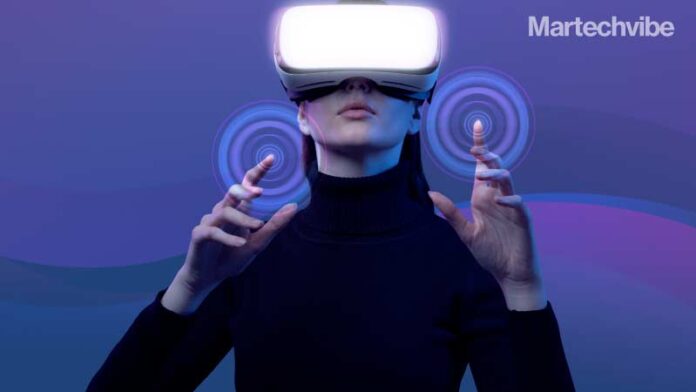 Users will be able to unlock unique monthly rewards, virtually try on newly launched BUXOM products leveraging an AR Filter, and more
BUXOM Cosmetics has teamed up with Publicis Sapient, a digital business transformation company, to launch BUXOM PlumpVerse in the virtual world of Decentraland. BUXOM Cosmetics, known for their #1 lip-plumping Lip Gloss, takes gamification in the metaverse to the next level with a gamified experience for users that spans six months.
"The BUXOM Babe is known for being the queen of the party; the BUXOM PlumpVerse is the perfect space to play into the brand heritage. BUXOM's PlumpVerse bridges the gap between the brand and virtual world, creating an immersive club experience where our consumer can feel glam, engage in VIP experiences, and join the party without having to step a foot outside of their door," says Sidi Drissi, Brand President at BUXOM.
BUXOM PlumpVerse will have three unique floors – a first-floor lounge featuring a plumping lip bar inspired by BUXOM's new Plump Shot™ Sheer Tints formulated with Pure Vegan Collagen, a dance area, DJ on floor two to further play into the brand's DNA rooted in entertainment and music, and an immersive, virtual try-on store on the third floor – where users can explore, interact, try on shades and participate in gamified experiences.
Starting on 17 January through the end of June, users can:
Unlock new rewards, like discounts on BUXOM products and free samples, each month by completing specific tasks and games
Collect each limited-edition POAP (Proof of Attendance Protocol) from all six monthly events for the chance to win a year's worth of BUXOM products in June
Virtually try on shades of BUXOM's new Plump Shot™ Sheer Tints, launched in January, using an AR filter
Learn more about BUXOM products and the key ingredients in BUXOM's new Plump Shot™ Sheer Tints through gamified experiences
"In our collaboration with Publics Sapient, it's been incredibly important to create a Web3 experience that speaks to the glamourous side of the brand's DNA while introducing our core consumers to the metaverse platform in the most user-friendly and engaging way possible," says Pascal Houdayer, Chief Executive Officer at Orveon Global. "Since the inception of Orveon Global, we've focused on brand digitalisation, and we want to leverage the metaverse experience to modernise BUXOM Cosmetics to propel its success."
BUXOM tapped Publicis Sapient to lead the development of BUXOM PlumpVerse, integrating the company's core SPEED capabilities – strategy and consulting, product, experience, engineering and data and AI – to bring it to life. With the launch of PlumpVerse, BUXOM and Publicis Sapient are taking a hybrid approach which involves bringing users into the metaverse platform Decentraland gradually through channels they are already familiar with – like Instagram, email, and the BUXOM Cosmetics website – so they can more comfortably familiarise themselves with this new realm of the internet.
"BUXOM PlumpVerse is an example of the type of experience that brands need to focus on as the metaverse evolves," said AJ Dalal, Managing Director, Data and Metaverse Strategy at Publicis Sapient. "The metaverse is still an entirely new experience for most consumers and brands, making it critical for companies to bridge the gap between their current digital and traditional experiences with immersive, gamified experiences. By extending a brand's core strengths and capabilities with the metaverse, BUXOM PlumpVerse allows its users to engage, at their pace, in their channel of preference, with an experience that meets and exceeds BUXOM's brand standards."