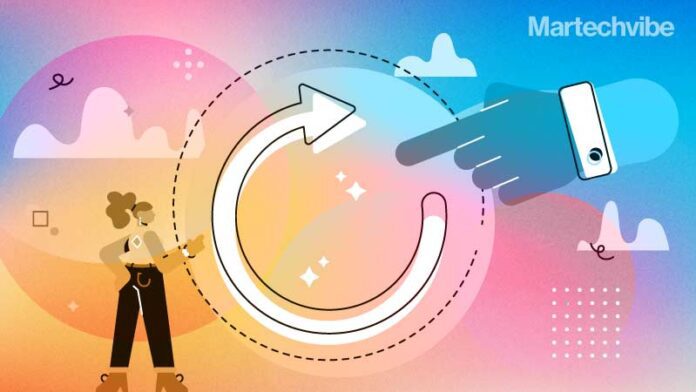 Brands are increasingly switching to intelligent loyalty programs, focused on tailor-made, exclusive CX and using technology for greater efficiency. Are traditional rewards-based loyalty programmes passé?
The American Express SmartEarn Credit Card gives you some cashback as a welcome gift if you spend a certain amount during the first 90 days. Then, you earn Amazon or other gift vouchers on reaching certain spending milestones. It's a simple points-based loyalty programme.
How do traditional rewards differ from intelligent loyalty programmes? Traditional rewards programmes are often card-based and provide customers with tangible benefits – a free item with each purchase or a reward for return visits. The psychology is simple – the more you spend, the more points you earn.
While these are relatively easy to implement, their reach is often limited, leaning towards customers showing up in person. Also, these programmes rarely have the bandwidth for data analysis, which means personalised rewards and targeted marketing is challenging.
Digital loyalty programmes, on the other hand, rely as much on emotional perks as on transactional ones, if not more so. Here, there's no need to dig around for cards or be present in person at the store. Your information, preferences, etc., are already stored; everything from rewards to communication about sales, and new items, comes with a personalised tag. It's as simple as an SMS or an email from your favourite brand with your name.
How brands are changing their system
A McKinsey study reveals a significant shift in shopping trends and consumer behaviour, especially during and after the pandemic, that looks to continue. Brands needed a swift and effective strategy to retain customers and shift CX perspectives.
Shifting from a traditional system to a digital one is a tough task. Perhaps, one of the best examples is beauty retail giant Sephora. Its loyalty programme, Beauty Insider, was launched in 2007 and initially gave consumers free samples with each purchase. Over the years, it extended to higher tiers but remained tied to points and cards. Then came the online Beauty Insider Community in 2017. This was far more than loyalty based on transactional rewards. Consumers asked questions, posted reviews and makeup looks, and swapped tips.
Sephora still has its cards-based system and even its own Sephora credit card now. But, all of this is now shored up by the emotional loyalty that comes through the online community.
On a simpler level, take Dubai-based luxury womenswear brand Bougessa, which offers you a one-time discount if you sign up, but also keeps you engaged through their newsletter, keeping you updated about events, special discounts, etc.  
According to Paul Wallis, Director – Growth, Epsilon MEA, brands should start with segmentation that is not just based on psychographics – but instead needs to be based on displayed behaviour, which is observable and measurable – thereby offering triggers which can be actioned upon. Always look for revenue-generating profile segments. When starting off, segment your customer base even if you may begin with limited data," says Wallis.
An eye on the bottom line
When campaigns are designed based on segments that consider revenue-generating behaviours, it's easier to measure ROI.
While the focus for most brands/marketers is the return on investment (ROI), ensuring superior customer experience (CX) is the key to customer loyalty and retention. A recent study showed that 71 per cent of companies invest 2 per cent of their revenue in loyalty programmes and customer relationship management. Another study by Bain showed that a mere 5 per cent increase in customer retention could increase revenue by as much as 95 per cent.
Technology underpinning customer loyalty programmes
The efficiency of digital loyalty programmes relies heavily on the underlying technology used to keep things running smoothly and keep customers coming back. Coffee behemoth Starbucks, for instance, uses in-app rewards. If you have the Starbucks app, you can order ahead, pay using the barcode, earn a star for every order and keep track of your rewards (a free drink or an upgraded size, for example) through one simple app. Again, while Starbucks has a loyalty card, the app simplifies things to a great degree.
Another bit of technology that's swiftly making waves in customer experience is artificial intelligence (AI). E-commerce sites, especially, are using AI to analyse customer data, predict future purchases and even ensure a seamless customer service experience. If the Kindle store recommends books to you based on past purchases, it's because Amazon keeps track of your reading habits and preferences.
Then, there are mobile wallets. It's almost impossible to imagine a world without Google Pay, Apple Pay and others that have made the transfer of funds so easy and cash transactions nearly a thing of the past. Not only this, these wallets keep offering rewards in the form of coupons, discounts and cashback to lure customers.
The success scales
How does one measure customer satisfaction through loyalty programmes? There are two metrics to check – enrollment and active engagement. Enrollment is about the number of customers signing up for the loyalty programme. Active engagement becomes more in-depth since you check the customers participating in the programme. So, many of us sign up for multiple loyalty programmes and either forget about them or barely take advantage of them.
Enrollment focuses on growing your membership, while engagement ensures customers remain excited and active in the programme. The more personalised and seamless your customer experience, the more innovative and engaging it is, and the greater your chances of retaining loyal customers and attracting new ones.
Conclusion
Digital loyalty management is now all about omnichannel experiences, ensuring that the customer journey remains uninterrupted and meaningful at every touchpoint. While traditional, points-based programmes haven't faded out yet, there is a definite shift towards the digital side, or at least giving customers the option of both.
Holistic personalisation, i.e., a single, complete view of the customer, is integral to maintaining loyalty programmes, no matter their form. Upgrading to an intelligent digital format is the way for brands to stay relevant and provide increased customer value.
If you liked reading this, you might like our other stories
Why It Pays For Brands To Focus On Building Loyalty Among App Users
How Audi Volkswagen Middle East Increased Aftersales Loyalty