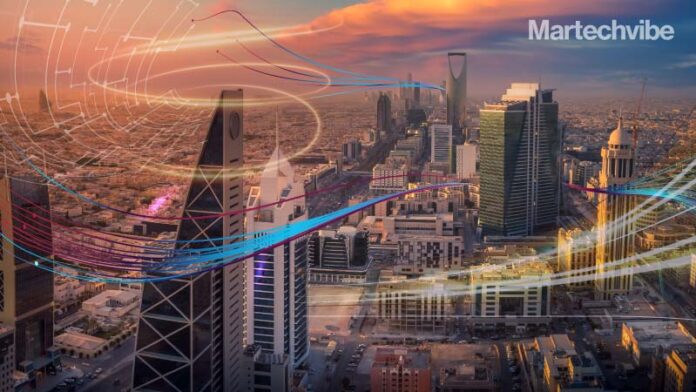 The country has launched investments worth billions of dollars in future technologies as it races to diversify its economy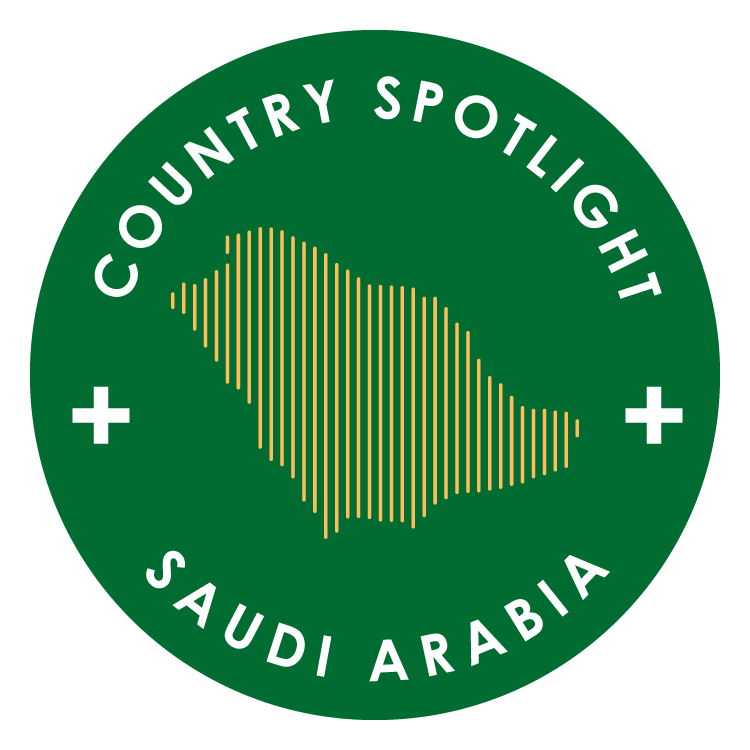 Saudi Arabia is racing towards digital transformation, supporting tech innovation and entrepreneurship. The Kingdom, which is pouring hundreds of billions of dollars into an economic transformation, known as Vision 2030, led by ruler Crown Prince Mohammed bin Salman, recently launched investments worth $6.4 billion in future technologies.
In February, the Kingdom announced a new $1.1 billion-backed initiative to boost digital content and transform the Kingdom into a leading digital entertainment and media production hub.
The new initiative, called Ignite, aims to create a "comprehensive ecosystem" to attract digital content companies and grow the local media and content creation sector.
The government also expects $1.4 billion to be spent in entrepreneurship and allocated to funds to support digital content, including an initiative known as The Garage, a space in the capital Riyadh that will host startups specialised in new technologies.
Since 2017, the government and private sector investment of around $20 billion in information and communications technology (ICT) infrastructure allowed Saudi Arabia further to leverage its digital infrastructure with a solid base.
Technology is a crucial driver of the Vision 2030 blueprint for economic and social reform to lead the enterprises. According to an IDC report, by 2030, three cities in Saudi Arabia will be ranked among the top 100 cities worldwide, with the Kingdom having a non-oil economy that accounts for 50 per cent of GDP.
In 2020, the country was ranked first among 140 nations for its digital competitiveness as it invests heavily in the technology sector. In 2021, the Kingdom claimed the second spot, after China, among the G20 member states covered by the World Competitiveness Report.
The overarching aim of Vision 2030 is to build a digitally-led, knowledge-based economy, and the good news is that the country's young, connected population is overwhelmingly optimistic about the opportunities greater digitisation will bring for them.
The Kingdom is going big on gaming, with gaming consumption expected to reach $6.8 billion by 2030, a recent report by Boston Consulting Group said. In January, Saudi Arabia's sovereign wealth fund, the Public Investment Fund, launched a new gaming company to strengthen its fast-growing gaming and eSports industry.
Here are five reasons why the Kingdom is making the most progress in digital transformation.
Connectivity and computing
The foundation of the digital economy is connectivity and computing. While Saudi Arabia has already achieved near-universal Internet and mobile penetration rates that bode well for the digital economy, the country has also been deploying 5G, the Internet of Things (IoT), and computing technologies such as cloud and AI at breakneck speed.
Data and AI are at the heart of Saudi Arabia's Vision 2030, and over the next 15 years, investment in AI alone is forecast to add 12.4 per cent to the country's GDP.
The country launched the Saudi Data and Artificial Intelligence Authority (SDAIA) to place AI capabilities at the centre of national economic strategies.
A study conducted in 2020 found that the Saudi 5G network was the fastest globally in terms of average download speed. 5G services cover 51 cities and provinces in various regions of Saudi Arabia.
Improvements offered by 5G give businesses access to lightning-fast data transfer speeds and improved network reliability. Connectivity and computing are transforming businesses in Saudi Arabia — from energy, healthcare, and education to transportation and finance — creating new value for the country.
ICT Strategy 2023
Saudi Arabia's high performance in digitalisation can be mainly explained by its ICT Strategy 2023, which was launched in 2018 to transform the Kingdom into a digital and technological powerhouse. According to an IDC report, by 2023, digital transformation investment will account for 50 per cent of government and enterprise ICT investment.
The Kingdom's ICT Strategy 2023 aims to:
Increase the ICT sector contribution to the GDP by about $13 billion over five years
Increase women's participation in the sector by 50 per cent
Boost IT and emerging technologies market size by 50 per cent
Create more than 25,000 quality jobs in the sector
The country will be allocating $1.2 billion to develop the local digital content industry. The government approved the establishment of the Digital Content Council, which will be responsible for taking initiatives to promote the fast-growing digital content industry of the Kingdom. The council will receive funding for 36 initiatives to develop skills and create more jobs in areas such as video gaming, video production, and digital advertising. According to a report, Saudi Arabia's digital content market is expected to grow by $5.3 billion by 2030.
Mega smart cities
Mega development NEOM, a $500 billion futuristic megacity announced in 2017, aims to become a living laboratory when it is completed in 2030, offering "a vision of what a new future might look like."
Building on the Red Sea coast, the city-state will be powered by renewable energy, facilitate hyper-connected communities, and harness data to improve its transportation and freight operations.
Earlier this year, the Kingdom launched $1 billion of investments in a metaverse to serve the city's residents and visitors and another platform that would help users take control of their data.
Neom's flagship zero-carbon project "The Line" envisages a city of 1 million people run by smart technology with facial recognition and 5G networks as standard.
"We're fundamentally building the world's first cognitive city," Joseph Bradley, Neom's head of technology and digital and a former CISCO executive, told Reuters, adding that an operating system known as NEOS aimed to seek consent to use data from 90 per cent of residents.
Other city projects in the Kingdom, including the Qiddiya Entertainment City and the Red Sea and Amaala projects, are also designed as smart destinations with technology embedded in the master plan. Over 16 smart cities are already built or planning to be built in the Kingdom.
A tech hub
Saudi Arabia launched a series of technology initiatives worth over $1.2 billion to establish the Kingdom as a global technology hub. From announcing events such as Tuwaiq 1000 Bootcamp (upskilling initiative for students) and CoderHub (the first Arab portal specialising in programming challenges) to partnering with tech giants, including Amazon, IBM, Cisco, Oracle, and Microsoft to create digital capability centres and innovation hubs for tech startups. Google and Tuwaiq Academy are partnering in upskilling programmes.
Projects in Saudi Arabia aims to launch 40 training boot camps focusing on cybersecurity, programming, AI, and the electronic games sector. The SATR platform for learning programming principles was also announced recently. Meanwhile, the Apple Developer Academy, the first of its kind in MENA, focuses on women developers and programmers.
The MCIT also established the National Technology Development Programme with a budget of about $66 million to make the Kingdom the world's leading technology country. The Saudi Arabian government aims to raise the contribution of small to medium-sized enterprises (SMEs) to the GDP from 20 per cent to 35 per cent by 2030 and has implemented a range of schemes to achieve this ambition.
Monsha'at (Saudi's General Authority for SMEs) has had a positive impact on the business ecosystem – supporting the launch of coworking spaces and hubs raising the skills of Saudi entrepreneurs.
The Financial Security programme aims to strengthen trust between tech companies and financial entities, while the SME loan guarantee programme, Kafalah, aims to provide up to 90 per cent insurance of the financing value so that tech SMEs can have a fund to cover their expansion plans and implement them.
National Investment Strategy
The $1.1 billion-Ignite, launched in February, includes incentives such as financial support for local, regional, and international companies and startups, infrastructure development; talent development programmes; and improved policy and regulations to enable the sector to proliferate.
It intends to upskill more than 4,400 people in the next three years in the sectors of gaming, films, and digital advertising.
In 2018, the Kingdom launched the Saudi Venture Capital Company (SVC) with funding worth $1.33 billion. These endeavours follow the Kingdom's highly publicised billion-dollar investments in tech companies, such as Uber and Magic Leap, through its state-backed Public Investment Fund (PIF).
The National Investment Strategy is a catalyst to deliver the economic transformation plans as it has comprehensive investment plans for sectors, including manufacturing, renewable energy, transport and logistics, digital infrastructure, and healthcare.
The plan includes establishing special economic zones with competitive regulations and incentives to attract investments in priority sectors, a programme to transfer strategic supply chains to the Kingdom, developing new financing solutions for the private sector to promote capital formation.
The country aims to infuse more than $3.2 trillion into the national economy through investments by 2030. The Kingdom expects the contribution of investment to the GDP to go up to 30 per cent by 2030.
There's no doubt that the Kingdom is the largest adopter of tech in the region by a significant margin and benefits from including major players like Microsoft, Cisco, STC, and Google in its journey. With digital tools playing a more significant part in daily life, now is the time for the government and businesses to press on with the technology-led transformation of society and the economy.
If you liked reading this, you might like our other stories
5 Reasons Why Saudi Arabia Tops The Digital Riser List 
Saudi Arabia Makes A Big LEAP In Digital Transformation