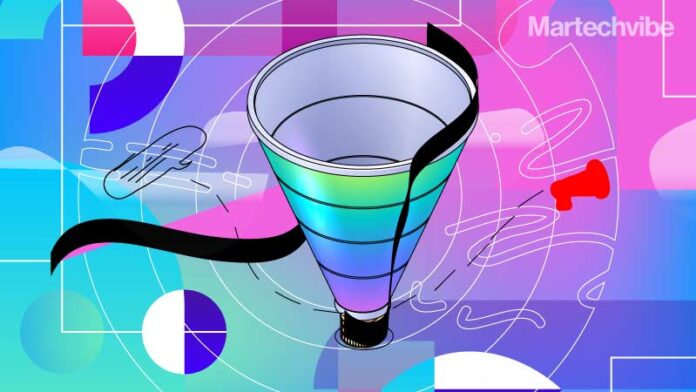 The average lead response time is about five minutes – it promises that 35% to 50% of leads can convert. The time it takes for a company to respond to leads once they hit their inbox may be one of the first sources of a leak. What is losing you customers?
Sitting on the top of a pile of great leads may be unsightly if there is no means to convert them into successful sales. Unfortunately, that is the staggering reality – many leads turn into a gruelling graveyard. According to a Salesforce survey, 79% of the leads will not convert. This statistic is a commentary on resources wasted. 
A leaky sales funnel is one of the ugly hurdles that block revenue by stalling conversions. This reason is enough for companies to look for ways to reduce or stop leaks in their sales funnels.
A sales funnel – the marketing term for the journey potential customers go through on their way to purchase – has layers called the top, middle, and bottom. When there is a breach in one of the materials that make these layers, a sales funnel needs plumbing. 
What causes a leaky funnel?
An irrelevant value proposition could be one of the rudimentary causes that dent a funnel. The value proposition has been deemed a holy grail for gaining input for a business as it answers why people should choose you over your competitors. Thus, a company must be specific, clear, and relevant to the customer's needs and priorities. If a company cannot prove why it exists, it may undermine the efforts put into collating the leads.
There will be cracks in your sales funnel without a well-set sales process. A company's initial marketing efforts, such as logging customer interaction, sending follow-ups and reminders, and keeping data up-to-date, are likely to be wasted.
Apart from procedural gaps, several services and design-related bottlenecks can confuse the patrons.
For instance, if a call-to-action is missing on a company's website, a customer will not know what to do and may reduce engagement with your product/services. Other factors that can hamper conversion include slow response rates, poor UX/UI, a lengthy onboarding process, or a lack of proper pricing methods. 
Inconsistent marketing efforts can also break the funnel.
Consider this scenario – if the information shared on your website or blog posts differs from that on your email newsletters or ad copy, it can stall conversion. It is advisable to strategise and use similar language in all posts for uniformity.
Ways to fix a leaky funnel
1. Storyboarding your process
It is perhaps prudent to take an educative tone when fixing a leaky funnel – back to basics never hurt anyone. So, a company could start by re-teaching its employees how to single out leads that will do business. When that is done, the firm can jot down the steps required to optimise the customer journey from the lead form to close. 
While building this trajectory, you can brainstorm over potential gaps in the system that make it hard for a prospect to do business with you. These barriers must be broken down, and the whole process must be seen through a customer's eyes. This will earn engagement at every step.
2. Fix initial lead response time
The average lead response time is about five minutes – it promises that 35% to 50% of leads can convert. Anything above this stipulated duration could lead to a decline in customers. 
The consumer scenario is changing. Consumers now expect a B2B transaction experience for B2C purchases. To put it simply, everybody is pressed for time and wants to get work done quickly.
The time it takes for a company to respond to leads once they hit their inbox may be one of the first sources of a leak. Once a company can respond at a healthy pace, review lead creation time from the lead form to the CRM and inbox. 
3. Keep tabs on attempts until the initial conversion
Sales strategists such as Topo, Outreach, and The Bridge Group say that six to 13 touches are required to get a prospect to convert. It is essential to understand that a company will have put resources into following up with customers that do not respond initially. The companies can test out multiple sequences to discover what works best; whether it's more of emailing or calling or a mix of both – a company can figure out the touch points.
4. Identify why prospects are disqualified 
When you identify initial cracks, it is time to weed out the leads that are not working out. You need to answer questions like if the lead is in the customer's interest, and if yes, why aren't they working? Are you going wrong with your messaging? A company could hear call recordings with the customers for solutions. Solutions often lie in the complaints.
5. Scrutinise how hand-offs take place between BDR and AE
A company's team should be trained well enough to talk you through the process. Senior management needs to create a documented process from Business Development Representative (BDR) to Account Executive – their tasks need to be in sync for the sales funnel to be tight.
A thorough scrutiny can help a company identify how long each opportunity remains in a sales stage and why it stays there. The team must understand how to introduce a compelling event to encourage a prospect to take the next step in the sales process. 
How some companies optimise funnels
Funnel, a multifamily property marketing and leasing software company, has partnered with Twilio for continuous support to its patrons. Twilio has gone a step further and automated some tasks.
Twilio provides Funnel with a 24/7 chat service so prospective customers can inquire about a property any time they want. It has also improved touchpoints by powering Funnel's text messaging service that lets prospects, renters, and managers communicate seamlessly about prospective properties, leasing procedures, and more. 
Another example is Amazon's "Fulfilment, by Amazon" programme, which is often considered a backbone business model thriving on organic traffic. However, this comes with its shortcomings.
There is no control over the sales funnel – very little of the customer journey can be managed. Customers cannot be retargeted in such a broad funnel.
It's also missing the first step of a funnel – awareness. Your customers are entering the funnel at the consideration stage, which means there are many people you missed a chance to add to your funnel.