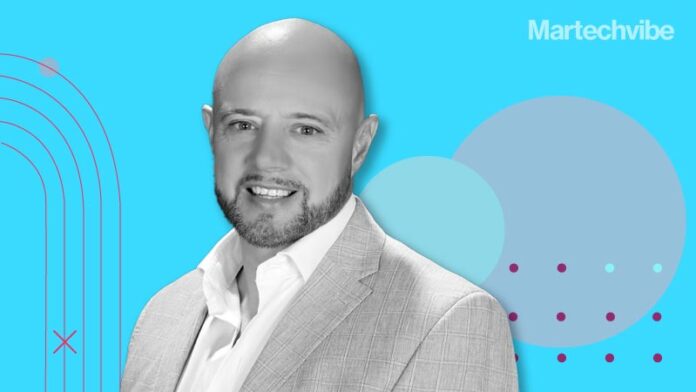 "Loyalty programmes are becoming value-led rather than just transaction-based. That's the main differentiator between traditional and modern-day loyalty programmes that drive engagement through personalisation," says Paul Wallis, Director of Growth at Epsilon in MENA.
When Paul Wallis entered the loyalty marketing space, it was still revolving around reward programmes. Utilising his 12 years of experience and knowledge of UAE's culture and business paradigms, Wallis grew his interest in designing customer engagement.
Now Director of Growth at Epsilon in MENA, Wallis has co-created loyalty programmes for the likes of Visa, Mastercard and HSBC in the Middle East. Martechvibe spoke to him about the ins and outs of loyalty programmes and how brands can cater to customers while understanding regional aspects of a market.
Wallis says brands need to design smarter strategies for how they spend their marketing dollars. Going after the right client segment with the right offer ensures a better return on investment. "Brands must focus on the "Aha" factor while focusing on region-specific strategies," says Wallis.
Excerpts from the interview;
Has what drives consumer loyalty changed over the last three years?
A lot has changed in the past few years. Who would have known Covid-19 would impact us? In the last three years, consumer behaviour has changed; when consumers shop, how they shop and whom they shop with, everything has changed. Similarly, what drives consumer loyalty programmes has also changed.
Earlier, loyalty programmes could survive by being merely transactional, but now they present an opportunity to build a two-way relationship between a brand and the customer. Customers are looking to build trust and are loyal to brands. So, it's a win-win situation for both. When brands give back something meaningful to their valuable customers, marketers receive more in return – richer data, increased spends, a chance to prevent churn – the value exchange is more than equitable.  Besides, technology-enabled marketers are achieving far more than was possible just three years ago.
What are the main operational challenges brands face while executing their loyalty programmes?
Implementing digital transformation is a significant challenge all organisations face while executing their loyalty programmes. Many organisations have an effective investment plan to transform their businesses digitally. Still, the cost associated with it and having the right people in the right place pose a more significant challenge for many. Secondly, the introduction of AI and personalisation is another challenge. Organisations strive to deliver personalised experiences to their customers to enhance their engagement with the brand. Having the right set of people and adopting the right tech stack are two key challenges that brands face nowadays.
A challenge that underpins brand strategy is data, especially in the Middle East — where many brands are being run as family businesses, having multiple operations like housing, schools, shopping malls, and brands. Bringing all their data together to underpin a customer journey which will offer them a great experience within their ecosystem is a huge challenge, as well as an opportunity. Given the multiple operations they own, their transactions with the customers can be protected to  always remain within that ecosystem.
What is the main difference between traditional and modern loyalty programmes, and how do brands differentiate?
When we look at traditional loyalty programmes, we speak about transaction-based programmes that lack two-way engagement. Traditional programmes are very antiquated, and while running them, brands used to send messages to customers announcing their offers in the hope that it would create engagement with a few customers.
With modern loyalty programmes, brands can easily use technology to personalise customers' data to deliver specific offers that resonate with particular customers, driving them to take action. Surely offers benefit customers, but loyalty programmes are becoming value-led rather than just transaction-based. That's the main differentiator between traditional and modern-day loyalty programmes that drive engagement through personalisation. The level of engagement on personalisation is 100 per cent better than what it was on traditional loyalty programmes. Depending on the drivers within a category, brands an create exclusive experiences that reward their customers for advocating the brand, or facilitate the building of relevant communities, or help customers engage with charities if their choice…the lost of possibilities is endless.
How can brands maximise the ROI of their loyalty programmes?
To maximise ROI, brands are moving away from pure transactions and shifting towards establishing long-term engagement with the customer. Getting a return on investment is not a goal for one year, but it goes on for a longer time, where the customers constantly engage with the brand and continuously hear back from it.
This association results in an ongoing transactional uplift. We always speak about how loyal customers spend three times more than a customer that's not loyal. But you still have to be smart about spending the brand's marketing dollars. Going after the right client segment with the right message will give you a much better return on investment. Nobody likes to waste marketing dollars; at the same time, you want to spend money so it benefits the audience you are going after.
The best way to get maximum ROI is to understand your customer base and deliver the right messaging at the right time. Have them fruitfully engage with the brand, and that's the key driver of any loyalty plan ROI.
What region-specific factors should global brands consider while implementing loyalty programs in the UAE?
To implement a loyalty programme, the marketer needs to have a deeper understanding of the demographics that the UAE presents. The Middle East is home to a diverse set of cultures where different people from different backgrounds coexist. The population has many layers; there are blue-collar and white-collar populations, ranging from locals to expats. So, building loyalty programmes that cover such a diverse range of demographic touch-points is a challenge in itself.
For example, in some cultures, people prefer to go out at a specific time in the evening, and others might go out at another time. So being able to tailor and tweak loyalty programmes to maximise engagement with all that diversity is the first challenge. For that, marketers need to successfully underpin their programmes with data and profile people, so they target the right offers to the right people. We are lucky to work in such a unique environment. At the same time, loyalty programmes present a significant challenge in the face of a broader audience that we go after.
There are unique business setups here. Companies often fall under a bigger family brand. If marketers are building loyalty programmes for shopping malls, they need to be mindful of how they are building loyalty programmes for all other brands that are part of a family business. Marketers want to avoid exhausting their customers with multiple apps as it may lead to a negative customer journey.
Similarly, marketers need to pay closer attention to the regional differentiators and "Aha" factors while deeply focusing on region-specific strategies. For example, UAE is more mature in its expat market; marketers can drive a different type of loyalty programme for UAE than KSA. Here, marketers need to be mindful while designing the structure of their loyalty programme, as the majority of their audience is local.
If you liked reading this, you might like our other stories
Personalisation is a Loyalty Driver 
ROI on Your Martech Investments