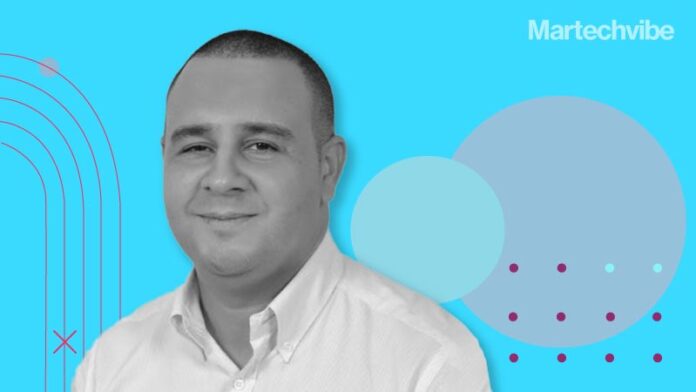 "Institutions must invest in their human capital by making education more accessible and career-relevant" says Kais Zribi, General Manager for the Middle East, North Africa and Turkey (MENAT) at Coursera.
Employers say candidates having micro-credentials next to their degrees stand a better chance at employability, as revealed by a Coursera survey. Started by Stanford professors Andrew Ng and Daphne Koller, Coursera is a big name in the online course industry. Kais Zribi, General Manager for the Middle East, North Africa and Turkey (MENAT) at Coursera, told Martechvibe that the company offers more than 30 certifications in collaboration with tech companies that job seekers can leverage to increase their chances of employment.
Originally from Tunisia, Zribi has displayed a decorated career in Dubai with leading firms like Intel, Samsung and Pearson Education. In his current capacity, he is working closely with regional customers to support their reskilling and upskilling priorities. The accelerated adoption of online learning during the pandemic has created new opportunities for large-scale skills development in the Middle East (ME). Several learners in the region are developing job-relevant skills in a rapidly changing economy.
In our conversation with Zribi, he shared that there is a shortage of manpower in data science, artificial intelligence and machine learning. Tech giants like Google, Meta, IBM, and Microsoft are providing relevant micro-credential certifications designed around job roles to increase employability.
Excerpts from the interview;
How has the journey for Coursera been in the Middle East for the last four years?
In 2019, we signed our first regional partnership with the Abu Dhabi School of Government for the upskilling and reskilling of the entire workforce of the Abu Dhabi government. This is how our global leadership noticed potential in the region and decided to invest. So we opened our legal entity in 2019 and have been growing in business and team since then.
Our learner base comprises close to 7.2 million learners today in MENAT, with 30 per cent growth year-on-year. The top countries with a large base include Egypt, with nearly 2 million learners; Turkey, with around 1 million; Saudi Arabia, UAE and Morocco.
We are working with around 250 organisations in the region today, from government entities and higher education institutions to enterprises in the private sector. We are confident of maintaining 30 per cent growth year-on-year for the next three years.
Tell us more about the guided and public partnerships in the region and how you work together.
Besides the Abu Dhabi School of Government, we work in partnership with the National e-Learning Centre in Saudi Arabia. Our partner NGOs include King Abdulaziz and his Companions Foundation for Giftedness & Creativity (Mawhiba) and the Educational, Scientific, and Cultural Organisation (ISESCO), which covers 50-plus Islamic states. We also work with the banking sector with Emirate NBD, First Abu Dhabi Bank, and Saudi British Bank (SAB), and the oil and gas or the telecom sector with companies like Etisalat and stc.
Furthermore, we work with higher education institutions. Alfaisal University signed a strategic agreement with Coursera and Knowledge Learning Development Co. (KLD), and 18 Moroccan universities offer Coursera as part of their curriculum to improve student employability.
Government entities are looking for skill development of their existing workforce, and private sector companies want to build their talent pipeline and hire a workforce possessing job-relevant skills. So we have visibility about efforts undertaken by universities and governments to empower youths. We are aware of the skill sets that private sector and corporate companies require when they recruit, so we can help both parties come together and close the skill gap we see in the market today.
What are the common challenges for enterprises in accelerating digital transformation?
Inflation and global instability are driving increased demand for digital and human skills. The pandemic clubbed with automation, has led to the great resignation worldwide. With this changing scenario, the coming months mandate substantial investment in human capital. Institutions must prioritise developing the high-demand digital and human skills required to build a competitive and equitable workforce. So, that's the main challenge that we see today. And our data shows that students and workers need access to flexible, affordable, fast-track pathways to entry-level digital jobs that offer a foundation for a more robust and inclusive economy.
What advice would you give leaders to make innovation part of their organisational culture?
Microsoft estimates that digital job capacity will grow from 51 million jobs today to 190 million in the next five years. New jobs will be created, some of which don't exist today and some we don't know about. Per the World Economic Forum, 85 million jobs may be displaced by a shift in the division of labour between humans and machines. The market will create new opportunities worth 97 million Euros as a result. Somehow, there is a disconnect.
So, on the one hand, due to automation, 85 million jobs will be lost, and on the other, we will have around 140 million new jobs in the next five years. Our advice to institutions and organisations is to invest in their human capital by making education more accessible and career-relevant. At the same time, prioritise the development of high-demand digital and human skills. There is already a shortage of skilled people experienced in data science, artificial intelligence, and machine learning, and our role is to help organisations develop talent for future jobs.
What advice would you give to technology professionals beginning their careers?
We recently undertook a higher education and employment survey, focusing on a new trend around micro-credentials and professional certificates. There were two types of respondents: students and talent acquisition teams of various organisations.
We asked students if they were pursuing a degree from a university and obtaining certification in IT from Google/ data analytics certification from IBM/ a digital marketing certificate from Meta. We asked if these certificates designed around specific roles increase their chances of getting hired, the answer to which was an overwhelming yes.
Students today need help to land their first job. These career-relevant professional certificates make them more employable. We also asked employers about their preference for two students with a similar background, same university and same education. The determining and differentiating factor for them is candidates having additional skill sets that they may have acquired while pursuing their studies, particularly completing professional certificates from the top brands.
So, knowing this, particularly for technology professionals, Coursera is adding more micro-credentials. There is good traction in the region, and the students can benefit from these courses to have an edge in their careers.
If you liked reading this, you might like our other stories
Martech Spotlight: Coca-Cola
Are Marketers Willing To Go Agile?