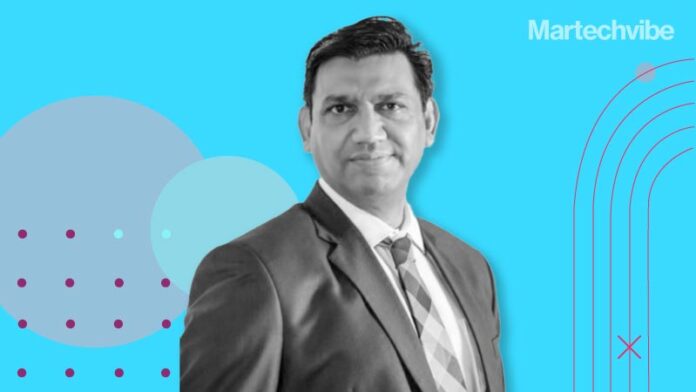 Umesh Agarwal, formerly at Axiom Telecom discusses the role of technology in increasing ROI and achieving customer-centricity
"Offerings on your digital channels should be customised. They have to be entirely different and suit the requirements of individual customers. Keep taking feedback and improving on them—that's where the maturity comes in, and that will be the success of your digital footprint," said Umesh Agarwal, Ex-Regional Project Manager, Axiom Telecom.
A customer experience (CX) expert, Agarwal, talked about tackling negative CX and how regional brands can increase their digital maturity. According to him, the telecom industry pays less attention to customer retention and customer care than it should, and the right technological tools can help them become customer-centric.
Excerpts from the interview
What metrics would you recommend for brands experiencing negative customer experience (CX)?
When we talk about negative or positive CX, it's basically about what customers feel while interacting with you through their journey. Organisations need to work out their CX strategy so that each of the customer's peculiar journeys is mapped first, and all the touchpoints across the journey are also considered. Once this kind of strategy has been put into place and is in operation, you can start measuring the success rate.
How do you measure it? Different organisations use different metrics, such as NPS, CSET, and CES. All these metrics serve almost the same purpose.
One, it grows the revenue of the organisation. If you are experiencing negative CX, how do you calculate it? Brands need to check whether or not the customer is happy with the way you treated them because revenue can only grow when a customer buys from you again and sticks with you for a longer time. It also brings into question: Are the employees rallying around the brand strategy?
If they do not have a buy-in of the CX, it will also convert into a negative CX for your customers, and that will be reflected in the measurement through the metric.
What technology tools make the cut for a customer-centric telecom player?
When we talk about customer centricity, three things come to mind: customer acquisition, customer retention, and customer care. Any organisation calling itself customer-centric must look at these three aspects. Telecom players are very much into customer acquisition but not the other two aspects.
Use any tool that can effectively give a full view of the customer's journey—all services they are availing from you; when they activate their services; ticket size; the number of service calls they made; how satisfied they are with your services.
Whatever tool you use has to get you all the answers. And then, one has to analyse the acquired information and take the right action based on the insights. The right tool can effectively cater to the most forgotten parts of the CX strategy – customer retention and customer care in the telecom industry.
How did things change post-pandemic in your experience, and how can marketing teams stay agile?
The pandemic has taught everyone that nothing is permanent, and one has to have a business continuity plan. It has also changed the way the internet was considered for business operations. Customers are spending more time online for their day-to-day activities. Marketing teams need to think differently about adopting and investing in futuristic technologies as that's what will help them in the coming years.
Traditional offline marketing is no more valid—there needs to be a hybrid model in place. It's also necessary to check which campaign is working and which isn't. In the pre-pandemic days, one would roll out a campaign and let it run its course; but now that the world is moving fast, you need to ensure that you are measuring campaign effectiveness.
It's time we stop considering technologies such as artificial intelligence, web 3.0, and the metaverse as threats. Technology can make your tasks more manageable and efficient, and offer better results. The marketing team and the entire organisation need to be more tech-savvy in the post-pandemic world.
What's your advice for the regional brands trying to increase their digital maturity?
Using digital channels should be considered an extension of your physical presence. Merely being available on the different digital channels will not increase your visibility or add to the number of customers. However, it does give you more options to connect with your customers faster.
I have multifold advice to give because it's not easy to adopt a digital strategy. First, one needs to understand that there is no escape. You have to be present where your customers are.
Secondly, the transition between different channels needs to be seamless. One also needs to ensure that the experience the customers get on the physical channels is repeated digitally. It's a combination of offline and online, so if your experience at different channels is not seamless, you tend to exit at that point.
Thirdly, you need to customise the offerings on your digital channels. They have to be entirely different and suit the requirements of the individual customers. Keep taking feedback and improving on them—that's where the maturity comes in, and that will be the success of your digital footprints.
Finally, if the organisation has not adopted the digital transformation, you cannot have a great digital channel strategy. So the maturity comes from being digitally transformed internally and then looking at what they can do for the customers.
What advice would you give to brands for calculating ROI on martech investments?
Measuring ROI consistently allows marketers to establish baselines quickly and find success in their efforts to maximise impact. The disconnect between technology adoption and the return on investment is a persistent challenge for most organisations.
I recommend a three-point strategy. First, one needs to leverage product combinations and constantly evolve based on what is and isn't working.
Second, opt for the software designed to solve specific business platforms rather than a one-stop solution.
And third, build competencies around technology content and the workflow to support the marketing strategy in your organisation.
If you liked reading this, you might like our other stories
The Impact Of Speech Tech On CX
Data Virtualisation: The Key To Optimal CX