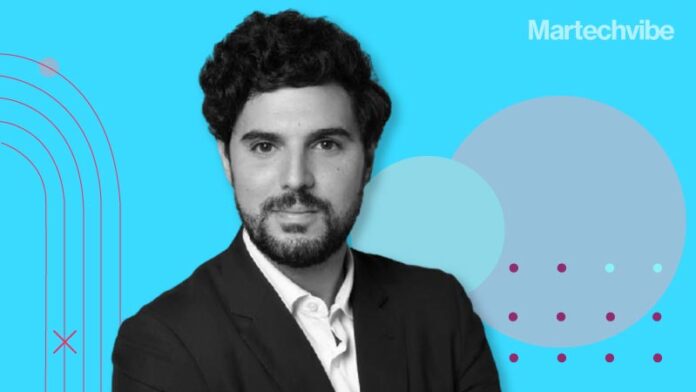 Since the pandemic, 89 per cent of customers in the UAE and 91 per cent of customers in the Middle East and North Africa have become digital converts and intend to continue buying everything online. The data was part of a study that digital experience platform Sitecore recently commissioned with YouGov MENA more than 650 IT decision-makers across 12 countries in the Gulf Cooperation Council, the Levant, and Egypt were surveyed. 
According to Goncalo Mateus, Customer Experience Director, Sitecore, customers now consume a lot more content across different channels. In an interview with Martechvibe, he speaks about how brands can evolve their strategies to give consumers more context in a post-pandemic world. 
How has content consumption behaviour changed during the pandemic, and what can brands do to evolve their strategies?
During the pandemic, the pace of the Middle East's digital transformation, which was already fast, has increased exponentially in all sectors – especially in retail, banking and financial services, travel, and hospitality. Digital transformation has become imperative since the pandemic to sell products and services, and to communicate with customers and how they consume content.
According to a recent YouGov survey of more than 650 IT decision-makers in the Middle East and North Africa, 88 per cent have fundamentally changed their customer experiences in response to the pandemic, and 84 per cent said their brands have created a deeper connection with their customers over the past year.
In terms of Middle East brands evolving their strategies, the channels are still the same — websites, mobile apps, social networks, and email. What has changed is that customers now consume a lot more content across these different channels, to understand products and services and to act on the information, too.
In order to be successful in the post-pandemic era, brands need to do three main things: 1) Data integration, so they can capitalise on the information provided by customers, and integrate data on their behaviour and content consumption, 2) Understand the main channels that customers want, and 3) Manage differentiated content efficiently across websites, mobile apps, and email.
Also Read: Top Martech and SEO Challenges that CMOs will face in 2021
How can content marketers manage multilingual, multi-site content requirements for multi-location businesses with a unified system?
Thanks to the power of the Internet and social media, Middle East brands are no longer only locally present but can also be global in their operations and sales. As a result, one of the biggest challenges that marketers face is multilingual content marketing across multiple sites.
For example, from the UAE, Sitecore supports brands that are present in 107 countries, and it can be challenging for marketers to create and manage content efficiently across countries. Marketers need to take language into consideration, such as how Arabic can be written from right to left, and also cultural relevance, especially in fields such as retail and financial services. Sitecore provides an integrated platform that can enable multilingual and multi-site content.
What are the challenges of data gaps, and how can marketers activate data effectively to deliver seamless, hyper-personalised experiences consumers expect?
In terms of data gaps, one of the major challenges facing Middle East brands is identifying consumers or potential customers based on the different channels being used. For example, the two main competitors in the digital advertising world use their own ID to identify a consumer, one has a cookie ID and the other identifies people based on their social media profile.
Companies often have multiple identifiers for customers, such as their social media profile, email, and phone number. Customers do not care about these identifiers, they just want brands to know who they are across multiple channels. But brands need to understand and integrate these different identifiers. Brands that use a Customer Data Platform, such as with Sitecore, can drive ID matching across multiple channels and in turn hyper-personalisation of content. 
In the YouGov survey, 83 per cent of MENA respondents said their brands advanced their marketing technology stack more in the last year than in the previous three years before 2020.
Marketers have shared that they struggle with delivering consistent service across channels. How can they overcome this challenge?
Middle East marketers often do face challenges in delivering consistent service across channels. Once they have the customer data, how can they deliver cross-channel engagement efficiently?
The answer comes down to having one single platform that can integrate all of their customer data, and then manage all of the channels in one single place. We are seeing an encouraging sign that Middle East marketers are rapidly shifting from cross-channel engagement. In the YouGov survey, 84 per cent of MENA respondents said they experimented with a number of new marketing approaches during the pandemic.
Brands are increasingly shifting from omni-channel communication, in which they are merely present on website, mobile app, and different social media channels, to omni-channel engagement, that drives integrated customer engagement across these channels.
For example, if a retailer has a website, mobile app, database of customer emails, and advertises on social media, then that is merely being present. An omni-channel strategy would orchestrate their engagement across channels, and use the information from these different channels to personalise customer experiences across the customer lifecycle journey.
Also Read: Company Closeup: The Hootsuite Story
How can retailers use automation to prepare for holiday seasons and special occasions?
In the holiday season and during special occasions, retailers have to support their customer engagement with specific content. One of the biggest challenges for retailers is the major shopping event of Black Friday, which can also go by the name of White Friday or Yellow Friday in the Middle East, depending on the brand and cultural sensitivity.
For a major shopping event, retailers need to integrate their customer content marketing from the sales team with the back-end warehouse team, and do this in maintaining real-time inventory information in the face of potentially massive numbers orders. Retailers also need to be able to plan ahead, and re-utilise existing content to best meet their customers' needs.
How do digital storefronts work to integrate online and offline experiences?
Digital storefronts need to automate processes, aligning content with the back-end warehouse inventory, with platforms such as Sitecore Experience Commerce.
In general, and especially during major shopping seasons, brands need real-time information on their products, in order to personalise product recommendations to customer profiles, and also if and when products go out of stock, to be able to offer products that are similar to existing products or that match customer profiles.
Sitecore's headless and micro-services have been very productive for brands. In the digital experience platform, headless technology is enabling brands to de-couple customer engagement from the back-end sales and warehouse information. As a result, IT and marketing teams can collaborate more efficiently, especially in fields such as retail, travel, banking and financial services, and telecom.