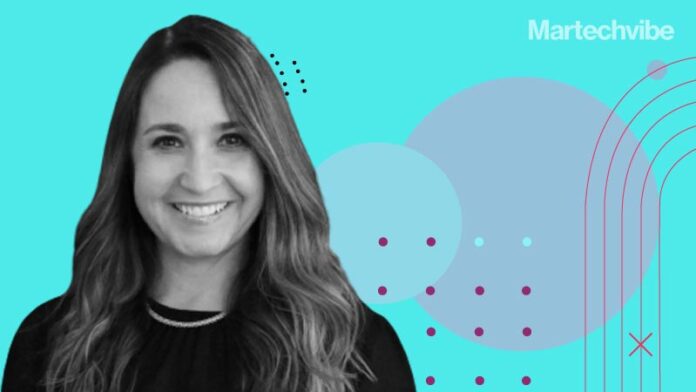 It's the perfect time for retailers to install methods of collecting, understanding, and activating customer data, says Jaime Bettencourt, Senior Vice President, North America at Mood Media
How can brands better optimise omnichannel retail strategy?
Jaime Bettencourt: Optimising the omnichannel retail strategy means continuing to revolve around the customer. Retailers were expected to seamlessly move from the physical space into the online realm at the beginning of the pandemic. While some customers are now anticipating the smooth switchback, some are staying put in the e-commerce world. It's important to provide customers with the fully integrated experience that they're specifically looking for by maximising flexibility to keep up with shopping preferences. The customer is the channel and should be utilised as such.
Also Read: How Retailers Can Drive Multi-brand Loyalty

In what ways can marketers focus on new strategies to achieve new levels of personalisation and build customer trust and loyalty?  
Bettencourt: As customers have become more comfortable with online shopping, it's clear that e-commerce isn't going away. Now retailers should install methods of collecting, understanding, and activating customer data. To elevate customer experiences and ensure customers venture in-store, brands will need to implement in-store strategies that touch upon all senses — including sight, scent, and sound — in order to inform shoppers about how the store is taking precautions to keep everyone safe. For example, brands can leverage digital signage or video walls to remind customers to wear masks or keep their distance from other shoppers upon entering the store. In-store overhead messaging can also be used to relay helpful tips and best practices to shoppers who might have missed the signage. In addition, brands should lean into playing uplifting music that helps shoppers 'escape' a little as they browse the merchandise. To achieve new levels of personalisation, brands should focus on creating an in-store experience that caters to the customer, adds venue, and offers some sense of normalcy, while also communicating the steps they're taking to keep their customers and employees safe.
What are the challenges faced by retailers in the ongoing pandemic, and what does the future look like?
Bettencourt: The vital transition from in-store to online had to be done in a way that kept the customer comfortable and the experience enjoyable. The main challenge many retailers saw last year was how to build a connection with the consumer virtually, while businesses were adhering to pandemic guidelines. As vaccines roll out and restrictions are relaxing, it's time for new beginnings and reopenings. Brands should be staying connected to consumers before they step foot in-store, whether through personalised email outreach or in-app engagements/targeted promotions. This will, in turn, create a lasting effect on the consumer, reminding them of the brand that stayed connected during the pandemic and has both a safe and exciting in-store environment. 
Also Read: The Importance of Customer Experience In 2021
How can brands create a reopening experience for those ready to venture in-store?
Bettencourt: Using purposeful messaging with digital signage, debuting new products, capabilities, or digital intentions all lay in the toolbox for providing a fully integrated reopening experience. While they'll have varying comfort levels, customers want to feel valued and energised to be back in an in-person setting. It's up to the brand to create that environment for them. Fully preparing the store, the employees, and the brand for the excitement of what lies ahead will have a ripple effect for shoppers. To create a lasting reopening experience, brands should go above and beyond to blend digital and physical elements in-store. Using digital signage and message boards to inform shoppers of available sizes or simulate an outdoor experience using mobile will help brands create a physical experience while connecting with the individual consumer.
In what way can brands make a lasting impact on consumers and provide a unique and engaging experience?
Bettencourt: The word intentional comes with a new meaning post-pandemic. More than ever, it's essential to make sure that consumers are getting the experience they desire. Embracing a hybrid model of face-to-face and face-to-mobile is what will take a brand to the next level. While some customers are staying put online and others are waiting to get in the door, focusing on both spaces equally will only push brand credibility and loyalty further. Leveraging omnichannel strategies, remaining flexible, and using the customer as the channel will put forward a chance to intentionally form an experience around a specific consumer's desires. With the new beginnings that this spring is bringing, a brand that puts their best foot forward for each customer that walks in —  creating a unique experience digitally for the customer before they venture in-store — will have a lasting impression that follows.