When AI Leads Personalisation
Ardent football fan Amir eagerly opened the box to see his Nike shoes personalised through the Nike By You campaign. It might not sound like a big deal, but Amir had bought these shoes when the program was called the NikeID program, way back in 1999. While it was not a critical customer experience (CX) […]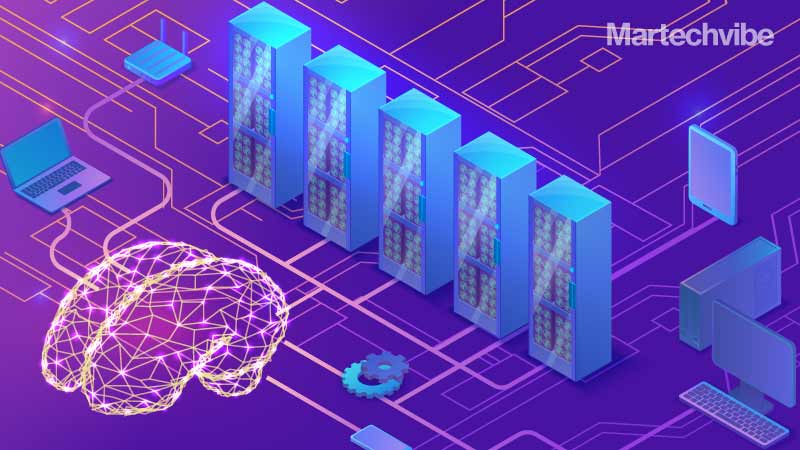 Ardent football fan Amir eagerly opened the box to see his Nike shoes personalised through the Nike By You campaign. It might not sound like a big deal, but Amir had bought these shoes when the program was called the NikeID program, way back in 1999. While it was not a critical customer experience (CX) element, it definitely created a powerful impact. Today, a successful school coach, Amir, finds email recommendations from brands that seem to exactly know his taste and preferences. He also gets weekly reminders about replenishing his groceries and larder. 
This is hyper-personalisation. 
With advancements in technology and digitisation, it's not only personalisation that is the core CX element, but hyper-personalisation as well. It's increasingly becoming popular across industries. Netflix, a pioneer with its unique recommendation system, has become the common case study for brands looking to include the powerful CX element. With a successful strategy, brands can strengthen their CX and increase conversion rates. 
Marc Emert, Sales Leader Africa Customer Experience, SAP believes that hyper-personalisation requires unified data sources, including operational data and experience data. "To collect all data, you need to be where customers are. That is the reality," Emert said at the VMF South Africa recently.
Adding Artificial Intelligence (AI) to the Equation
Sulaiman met Rocky, who offered him a product recommendation and information about the perfect diamond ring for his fiancée. Rocky was also able to provide him with quality information and price comparison. But was he a diamond expert? On the contrary, Rocky is more than just that, he is an AI-powered jeweller created by Rare Carat for a hyper-personalisation experience. 
AI technology is no more a luxury that only the tech giants could once invest in. With readily accessible AI technologies, brands can leverage AI tools into their websites. For instance, chatbots powered with Natural Language Processing (NLP) align with customer datasets to offer seamless customer interactions. Email campaigns can also be enhanced using sophisticated AI tools to offer hyper-personalisation to each customer. 
There are several custom tools offered by platforms such as Optin monster, Proof, and Episerver that can be implemented to fine-tune marketing strategies and control customer analysis and targeting. But AI-driven experiences produce better results. As a result, brands have begun to leverage AI to offer various hyper-personalised services through platforms like Peak.ai. 
Do Brands Need This? 
Research states that over 50 per cent of customers are likely to switch brands if the company does not involve personalisation, and 65 per cent of brands are likely to switch vendors if it does not offer communication personalisation services. 
Before hyper-personalisation was a thing, companies customised their operations with manual customer segmentation based on the little behavioural information they possessed, which did not seem to add much to the growth of the company and the CX. The rise of hyper-personalisation with AI-driven automation resolved this problem with targeted customer interests and demands, along with a competitive edge. 
According to an Accenture report, over 80 per cent of customers want brands to understand their choices better and reimagine customer expectations. AI can create patterns from data to produce meaningful insights and create segments of personas. Brands can then form hyper-personalised and relevant content for those personas. Customers looking for sweatshirts online will soon find emails with the best offers and the latest designs of sweatshirts in their email inbox, making shopping a better experience. 
While chatbots, like Levi's personalised stylist, are a common medium of personalisation, AI-driven robots can drive hyper-personalisation and increase customer engagement. For instance, Hilton Hotels created a robot concierge Connie to welcome and have personal conversations with every customer. Being aware of the customer's arrival, Connie prepares specific greetings and services based on the customer preferences. Similarly, a UK-based fashion retailer, Thread, offers AI-driven product recommendations in the format of a personal stylist. The brand provides personalised services to thousands of clients by allowing the AI "stylist" to collect and combine customer reactions and style quizzes. 
Also Read: Is Contextual Changing Content Monetisation Models?
The Possibilities are Endless
A 32-year old single mother Mastani is browsing through a brand's website on her mobile, looking for a specific product, while her son is bawling for it. Leveraging AI-based hyper-personalisation, the company can locate the nearest physical store and offer Mastani relevant information about price and availability. Life gets a tad easier for her. There are several other possibilities with AI-led hyper-personalisation apart from personalised customer support.
Predictive Marketing
Understanding the future demands of customers is the most important form of business and marketing strategy required by brands worldwide. An AI-based analysis, say RFM, can derive insights about customers likely to churn, likely to make a purchase, or needs some motivation to make the purchase. With such critical insights, marketers have their next steps laid out. For instance, Harley Davidson utilises Albert, an AI program that can identify high-value customers who are ready to make a purchase. The customers are then approached by a sales representative for personalised service to find their perfect motorcycle.
Also Read: How To Foster A Data-driven Culture Within Businesses
Hyper Contextual Content
Content is core but useless without context. AI insights on behavioural and real-time customer data can create relevant communication for brands with their customers. Factors such as location intelligence, frequent purchase data, demographics, and communication medium preferences are critical data assets that can provide hyper contextual content.  It allows brands to become proactive while communicating with target customers. 
Accurate and Focused Attribution 
An analysis is more than reporting today. Assessing performance, understanding the customer purchase path, identifying the best marketing channels that drive revenue, and best content driving conversion is most important for accurate attribution measurement. Possible to measure with AI, brands can steer away from traditional attribution methods and focus on every customer touchpoint that drives business KPIs. With the required insights, marketers can focus on better, hyper-personalised strategies. Several platforms are offering AI-enabled attribution services, including Winsor.ai, DreamData, and Hubspot.  
Also Read: AI-Led Recommendations: 5 Secret Strategies to Unlock Personalisation at Scale
Understanding the Challenges
From set up, data, compute power to the complex engineering involved, AI-based personalisation systems require heavy pockets. While it is important to switch from a manual personalisation system, the brand has to be financially strong to succeed. 
On the other hand, while all personalisation strategies look attractive and significantly impact the company, a complicated situation called the uncanny valley of data might arise. As brands begin to make AI-driven communication more personal, they need to be wary of user pushback. The uncanny valley concept stems from a robot appearing more human than necessary that after a certain point, the appealing factor transforms into uneasiness. Experts recommend brands carefully monitor customer sentiments while deploying AI-driven hyper-personalisation into their business strategies. 
Nevertheless, the future of hyper-personalisation is bright. In 2018, a graduate student at the University of California developed an AI-generated "infinite" podcast technology called Sheldon County that works as an algorithmically generated content engine that can provide a unique narrative and characters to each listener. Although still a work in progress can be a game-changer for the business industry. 
Meanwhile, brands are banking on AI-driven solutions to appease the increased customer expectations on personalised experiences. Successful strategies like Netflix have raised user expectations so much that AI-driven personalisation is not an added advantage but an expected CX element.