The Potential Uses and Challenges of GPT Technology in Experience Management
How GPT-powered solutions can help improve customer service experiences, supercharge contact centre agents, and automate XM research. Discover top use cases for GPT tech in experience management and what to consider before deploying it.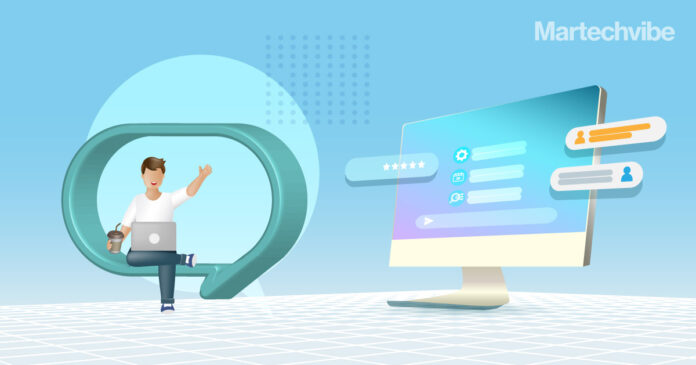 Generative Pre-trained Transformers (GPT) and Large Language Models (LLM) have captured the public imagination and have everyone wondering how they will transform how we live and work in the coming months.
AI has gone from a niche interest for technologists and data scientists in the past year to a mainstream dinner topic and daily tool. Platforms like OpenAI and Google Bard have made AI more accessible with their chatbot-style AI products.
At Qualtrics, our customers are extremely interested in how this technology will unlock new ways to get more value from their experience management (XM) programs, but they are also seeking more information about the risks and challenges that are associated with these AI models.
Let's look at a few top use cases for GPT tech in XM and some considerations for any business looking to jump into this latest tech trend.
Top AI use cases in experience management (XM)
Without a doubt, these new AI capabilities can help take a brand's XM programs to the next level. We see key opportunities in summarisation, interactive analysis, semantic search, content generation, and more.
GPT-powered solutions can aid in making customer service experiences more accurate and human. Organisations can quickly and accurately address customer needs and provide 24/7 service by automatically generating personalised responses to customer questions and concerns.
These innovations can also supercharge an organisation's contact centre agents by providing real-time recommendations during a service interaction based on a customer's previous interactions and behaviour, improving the customer experience and increasing customer loyalty. Even better, the support doesn't have to stop once the call ends. New AI models can eliminate manual work for contact centre agents by instantly creating a comprehensive and accurate summary of each customer call that can be stored and or referenced by other agents and analysts in the future.
For customers challenged with doing more with fewer resources and smaller teams, this new technology is a game-changer. XM researchers and practitioners can use GPT technology to identify real signals from noisy data and automatically generate customer segmentation reports, allowing organisations to understand their customer base better and tailor their communication and experiences accordingly. By automating dashboard development and distribution, they can free up bandwidth to focus on developing innovative ideas that will propel their business forward.
What an XM pro should consider before deploying GPT tech
XM pros focus on improving the customer or employee experience, but they often serve as stewards to important corporate data and Personal Identifiable Information (PII). As with any new technology, organisations should carefully evaluate the innovations in-house and from leading innovators in the field and identify the ones that provide the best value while prioritising security, compliance, and data privacy.
While the popular public LLMs are often trained on broad and often widely disparate public data sources culled from the internet, customer experience teams will be looking for solutions that are trained from the experience and domain-specific data relevant to their teams and use cases from call centre calls, emails, feedback, social conversations, online reviews, and chatbot interactions specific to their business.
By training GPT and LLM models on secured, first-party customer feedback data, organisations can protect customer PII information and company IP and optimise the platform to improve experience management across multiple industries, use cases, customer types, regulatory domains, and more.
Companies with large collections of first-party experience data will be able to train their LLMs with the exact data they're expected to see 'in the wild' to deliver the precision and accuracy needed to help businesses make smarter decisions and take action that creates memorable experiences.
Despite these challenges, there is no doubt these new technologies will accelerate innovation, create new jobs, and unlock new ways to get more value from XM. However, organisations should be prudent in keeping data privacy and security at the forefront of their strategy to retain customer, employee, and market trust.