Tealium Raises $96 Million in Series G Funding
The investment will fuel product innovation and expand the global footprint to enhance service to enterprise customers. Tealium announced raising $96 million in Series G funding led by existing investors Georgian and Silver Lake Waterman. The funding, which increases the company's valuation to $1.2 billion, will be used to fund accelerated product innovation to address the […]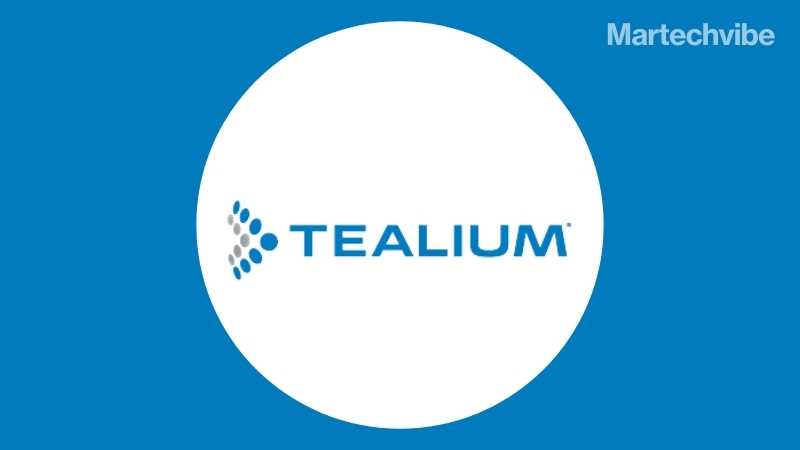 The investment will fuel product innovation and expand the global footprint to enhance service to enterprise customers.
Tealium announced raising $96 million in Series G funding led by existing investors Georgian and Silver Lake Waterman. The funding, which increases the company's valuation to $1.2 billion, will be used to fund accelerated product innovation to address the growing demand for a customer data platform (CDP) that delivers real-time, personalised, compliant, and omnichannel customer experiences to global enterprises.
In a hyper-competitive, on-demand world, consumer expectations for personalised, omnichannel experiences have put increasing pressure on organisations to use their customer data effectively. In addition to consumer pressure, the phaseout of third party cookies and increased regulatory compliance are putting additional pressure on organisations to ensure they have a trusted and reliable customer data strategy. These trends have led to a shift towards first-party data and a need for CDPs to help companies deliver relevant buyer experiences that are also compliant.
"Key factors in the market have come together and created an environment where organisations have to adopt a first-party data strategy to stay competitive and viable — and this trend is only increasing," said Jeff Lunsford, CEO, Tealium. "This new capital will be invested in expanding our customer success, ecosystem development and product development teams around the world. We are committed to supporting our customers with high-touch industry expertise, from our team and our partners, and to delight them with new products and services that make their jobs easier."
As a vendor-neutral CDP offering more than 1,300 solution integrations, Tealium allows customers to support many use cases to deliver great experiences to their customers and maintain a competitive advantage. 
"A personalised buying experience is now as important as the quality of product or service being bought," said Justin LaFayette, Lead Investor at Georgian. "Tealium's customer data platform helps businesses gain a competitive advantage by providing insights to deliver a highly personalised customer journey. We are excited to continue our partnership with Tealium as they lead the growing demand for this essential requirement of digitisation."