Streamlining your Retail Strategy with an Order Management System
In my previous article, I have discussed the critical challenges faced by retailers in the Middle East. In this, I will highlight the importance of adopting an Omnichannel order management systems (OMS) that will empower your retail strategy. Many retailers are making the mistake of focusing on one element of omnichannel, such as re-platforming eCommerce, […]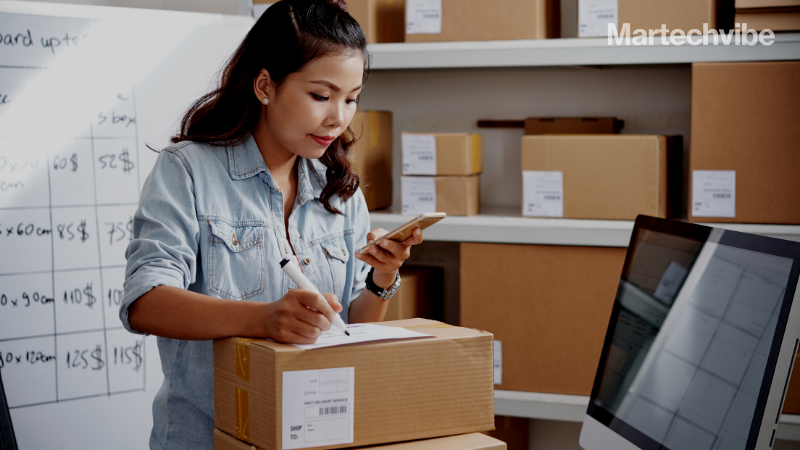 In my previous article, I have discussed the critical challenges faced by retailers in the Middle East. In this, I will highlight the importance of adopting an Omnichannel order management systems (OMS) that will empower your retail strategy.
Many retailers are making the mistake of focusing on one element of omnichannel, such as re-platforming eCommerce, implementing mobility, or purchasing a new point of sale (POS) platform. It is the OMS that does the real heavy lifting.
The OMS is a digital way to manage the lifecycle of order and tracks all the information and processes, including order entry, inventory management, fulfilment and after-sales service.
The OMS offers visibility to both the business and the buyer. Organisations can have near real-time insight into inventories, and customers can check when an order will arrive.
Also read: Affle to acquire Appnext to strengthen the mobile app recommendation platform globally
Order management touches virtually every system and process in the supply chain to the point where most companies no longer contain order management within their organisation.
They involve multiple partners such as parts and components suppliers, assembly and packaging services or distribution centres, making it easy to lose visibility and control of the order. This results in costly manual processes to complete and deliver the order without errors.
The right OMS can help control costs and generate revenue by automating manual processes and reducing errors and should be at the centre of any well-designed cloud solution, already integrated with supporting application and perfectly situated to orchestrate complex omnichannel customer journeys.
Externally, order management has a direct impact on how a customer perceives a business or brand. In an omnichannel environment, customers expect a seamless experience.
Let's look at a real-world example. A customer may order online but have questions and complete the order through a call centre. As the order is being fulfilled, the customer expects to see updates like emails along the way. If there is a problem, they may wish to return it through a physical channel such as a store.
Each point in the journey presents an opportunity to provide a great customer experience and boost retention and revenue. The omnichannel journey also offers opportunities to make up-sell and cross-sell recommendations and grow revenue.
Solutions like IBM's Sterling Order Management software lets you orchestrate your entire fulfilment network with powerful core capabilities and next-level options.
You can combine multichannel order aggregation, inventory and delivery visibility, and service availability within a single platform, for truly omnichannel order fulfilment. You can easily tweak the out-of-box dashboard to fit different roles, with drag-and-drop widgets for popular features.
For any location, in seconds you can adjust capacity for pick-up in-store and shipping, and automate order reassignment with customised business rules — all without an IT ticket. You can view accurate, real-time global inventory from all channels, and order, fulfil and return from anywhere, to anywhere.
Whatever the new normal of retail entails, as always, it begins and ends with the customer. For any retailer, a core corporate principle should, therefore, be to deliver exceptional customer experiences. This can be achieved in part by providing a seamless shopping experience that allows customers to buy, fulfil and service their orders however they choose.
And so I return my focus to Adidas, a brand I referenced in my last blog. Adidas has an effective and proven OMS, and this enables Adidas to sell products wholesale through its authorised retailers, as well as direct to consumer through its 2,500+ concept, factory outlet, concession and online stores.
Beyond that, customers expect relevance and personalisation and will abandon those who do not provide it. Organisations must anticipate and respond to our needs as individuals. Meet these order fulfilment expectations and profitability goals will follow.
Industry leaders deliver exceptional customer experiences at every touchpoint choose an order management system that can provide unique experiences and create enduring relationships with people.
For those organisations who believe they need to modernise their supply chains in order to satisfy this, IBM Sterling Supply Chain Business Network is embedded with Watson AI and IBM Blockchain allowing retailers and consumer products leaders enter a new era of global competitiveness.
Also read: Global launch of Worlds first virtual team building software to help organisation cope with COVID-19
It provides security-rich, cloud-based connectivity with customers, partners and suppliers. You can quickly engage with more than 800,000 preconnected trading partners to onboard in hours or days, not weeks.
AI provides real-time intelligence and recommendations to get ahead of supply chain transaction issues to ensure orders are delivered on time. Blockchain empowers transparency and trust with multi-party visibility of digital events across your supply chain.
Smarter supply chains powered by leading Order Management Systems instil confidence in their owners with secure, transparent and authentic interactions.
They seamlessly integrate their value chains with speed and flexibility so they can see and respond to opportunities before they happen.
Ultimately what many retailers are finding is that pre- during or post-pandemic, choosing the right OMS is enabling the top retailers to deliver value at speed and scale while treating customers as individuals.