Spotify Reveals Most Streamed Tracks During Eid holidays in The UAE
Spotify rounded up some of the top artists and songs streamed during Eid Al Fitr breaks in 2019 and 2020 in the UAE. Spotify has been taking particular interest in building a sense of community on and offline in the Middle East.  In 2018, Spotify was officially launched in a range of countries across the […]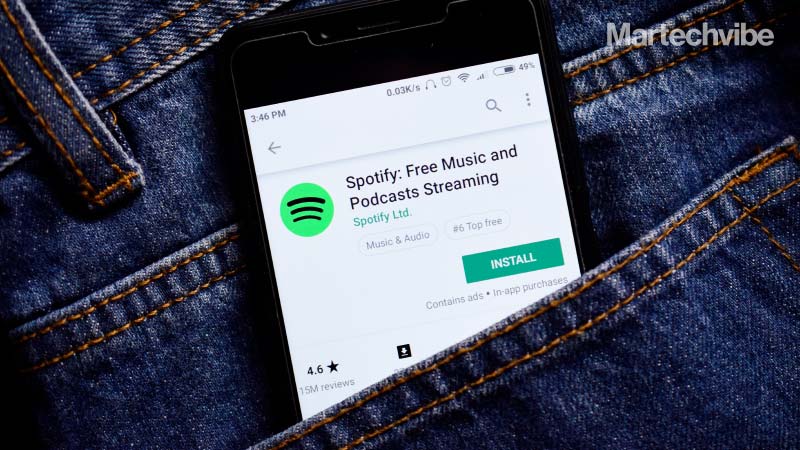 Spotify rounded up some of the top artists and songs streamed during Eid Al Fitr breaks in 2019 and 2020 in the UAE. Spotify has been taking particular interest in building a sense of community on and offline in the Middle East. 
In 2018, Spotify was officially launched in a range of countries across the Middle East and North Africa. Users in the UAE, Saudi Arabia, Morocco, Egypt, Algeria, Tunisia, Lebanon, Jordan, Kuwait, Oman, Qatar, Bahrain and Palestine. Just eight months after Spotify officially arrived in the UAE, the music streaming app introduced Spotify Lite, a smaller, simplified version of the platform which uses less data, less storage and can run on older Android phones. 
Leadership at Spotify pegs the interest in the region on the Middle East being ' the second youngest population in the world' with considerably high 'smartphone penetration – internet penetration'. 
Earlier this year, Facebook announced that they are building a partnership with Spotify, by creating the means to listen to full songs within the social media platform. Facebook's new feature will make it easier to never leave its app. The company has partnered with Spotify to offer a mini player for the News Feed that will allow you to play music and podcasts from within Facebook.
Also Read: Top Creative Agencies of the Region
Most popular songs streamed on the 2019 and 2020 Eid breaks in the UAE
The Scotts by Kid Cudi, THE SCOTTS, Travis Scott

Goosebumps by Travis Scott

Sicko Mode by Travis Scott

Old Town Road – Remix by Billy Ray Cyrus, Lil Nas X

Rain On Me by Ariana Grande, Lady Gaga
Most popular artists streamed on the 2019 and 2020 Eid breaks in the UAE
Travis Scott

XXXTENTACION

KSI

Drake

Ariana Grande