Rise of The Marketing Technologist
Part strategist, part creative and part technologist, marketing technologist is changing the industry to face its constant challenges and trends.  Marketing is now heavily dependent on technology. The modern-day marketing department combines the creative side of the discipline – understanding people's motivations and using these insights to create campaigns that promote brands and encourage people […]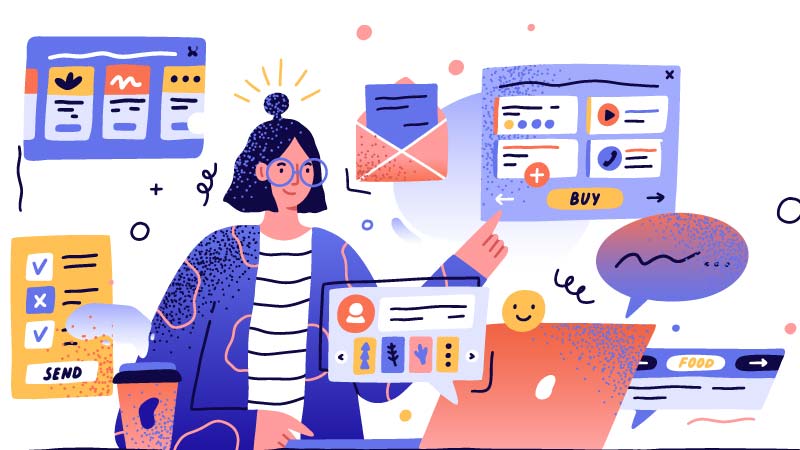 Part strategist, part creative and part technologist, marketing technologist is changing the industry to face its constant challenges and trends. 
Marketing is now heavily dependent on technology. The modern-day marketing department combines the creative side of the discipline – understanding people's motivations and using these insights to create campaigns that promote brands and encourage people to buy their products – with the technical side of data, digital engineering and analytics. 
So, who's leading this critical transformation? Marketing technologist. He or she brings together two distinct worlds — creative and often intuitive talent with statistics and computing skills. Well-versed in customer data, analytics, mobile, social and marketing automation tools, a marketing technologist builds on technological and strategic qualities, which leads to seeing new business opportunities and developing technological solutions for marketing purposes.
The explosion of digital technology has brought dramatic changes in marketing — social media management, email marketing, and digital advertising are the top three marketing technology apps in use. Today's connected consumers use smartphones, tablets, laptops — and even smart glasses and watches —  to access the content. As a result, marketers need to provide compelling campaigns across these different devices and become proficient in using technology. They have to work closely with IT departments, and at the same time, understand the processes behind developing websites, handling data and running social media campaigns. A marketing technologist is expected to have the skills to work hand-in-hand with technologists while retaining their creativity, flair and intuition.

The role of marketing technologist sprouted up in the late 2000s. In his 2010 talk, Rise of the Marketing Technologist, Scott Brinker, the voice behind ChiefMartec.com, identified that "technology decisions and marketing strategy are intertwined" and that a new role — a hybrid between marketer and IT pro — would lead the way in the digital-first era of marketing.
As predicted, the field of marketing technologist has enormously grown over the past few years. This senior hybrid role, broadly the equivalent of a CTO and a CIO, is growing in popularity.

Why do we need them?
For marketer's understanding marketing technology (martech) is a critically important skill. Gartner's 2019 Marketing Organisation Survey revealed that 24 per cent of marketers believe martech strategy, adoption, and use is one of their top three weaknesses in their company's ability to drive customer acquisition or loyalty. More than 25 per cent of marketers blame those martech strategy weaknesses on insufficient budget, resources or capabilities. Against such a backdrop, the role of an effective marketing technologist becomes all the more important, to successfully pull it off, to implement and harness technology — from spotting market needs and introducing solutions to tracking marketing efforts and ensuring full technological integration throughout the entire process.
A marketing technologist ensures that the marketing staff has the right software and training. There are now well over 10,000 marketing software providers in an ever-more-digital world, with offerings ranging from major platforms for CRM and CDP, content management, and marketing automation to specialised solutions for social media management, content marketing, and customer-facing apps. It's a cluster. Marketing technologist finds how well providers' technical capabilities meet marketing's needs, helps integrate the systems, and monitors their performance.
Even relationships with service providers include technical interfaces for the exchange and integration of code and data.  A marketing technologist selects, evaluates and chooses martech providers to match the enterprise's needs and decides on the choice of software and how to configure and operate it, along with how businesses can derive benefits from it. A key lynchpin to unifying technologies across the company, and responsible not for just identifying which ones to invest in, but identifying how those technologies come together to deliver seamless consumer experiences.
When this position is properly resourced, the growth of a business is set for a digital uplift.
Deliver greater marketing ROI
Managing technology stacks to deliver greater marketing ROI in the form of more sales qualified leads (SQL) is one of the most common metrics. As marketers continue to invest in apps that help to measure and accelerate the number and quality of SQLs while providing multichannel visibility of marketing program ROI, a marketing technologist provides accurate analytics and metrics on how marketing is contributing to sales, profits, and growth to protect and grow their budgets.

Also Read: What's On The Minds Of Marketers In 2021? 
Data-driven marketing 
The world produces an astounding amount of data every day. For that data to be useful, brands need to have a plan for turning it into insights to improve their marketing campaigns. Marketing technologists, who have an IT or business development background, use this data for more precise targeting and personalised customer experiences. Every data collected from different channels are blended into social media analytics, CRM and digital asset management. 

Bridge between IT and marketing

Earlier, marketing and IT were siloed with compartmentalised responsibilities. But when today's departments depend on silos of teams, data, processes and software, they run in a very ad hoc fashion that makes it extremely difficult to scale and optimise. Silos inhibit alignment around relevant messages to the appropriate audience.
Marketing technologists bridge the gap between marketing with IT, the one who accurately translates marketing requirements into technical capabilities and shapes them in new ways that add business value. Marketing technologists are the ones to converse seamlessly with each other, solve these problems by enabling a shared view of the customer with IT, sales and other stakeholders, and ultimately empowers departments to collaborate for the success of each other and the company.

Also Read: No More Cookies for Marketers?
Convergence of AdTech and MarTech
Convergence of advertising technology and marketing technology is inevitable. The role of marketing technologists will become even more strategic when these two technology areas become part of a unified platform, as it will be possible to track advertising effectiveness and its impact on marketing results for the first time in many companies.
Food for thought
Gartner research figures on marketing technologist trend
— Businesses with a CMT spend 11.7 per cent of revenue on martech compared with 7.1 per cent for those with no CMT.
—Those that have the CMT role will spend 30 per cent of their marketing budget on digital marketing, compared with 21 per cent for those who don't
— 92 per cent of companies with a CMT have allocated money from their marketing budget for innovation.
Now, over 90 per cent of companies already have a Chief Marketing Technologist (CMT). This is because companies need someone to hold the reins on martech and how it interfaces with strategy. Understandably, the marketing technologist sits in an intersection of groups of stakeholders, serving as a liaison and aligning goals, strategies and supporting different areas of the company. The role of a marketing technologist is poised to grow more in the future as the business and the technology side demystifies the thin line with the advent of data. They can help companies become consumer-led rather than technology-led.