Reward and Be Rewarded
Your brand may seem relevant, but is it connecting with your customers? The only way to build loyalty is to find out what makes your customers tick Businesses can spend millions on innovating and marketing their products and plan how to scale to profitability and growth, but neither come without loyal customers who keep coming […]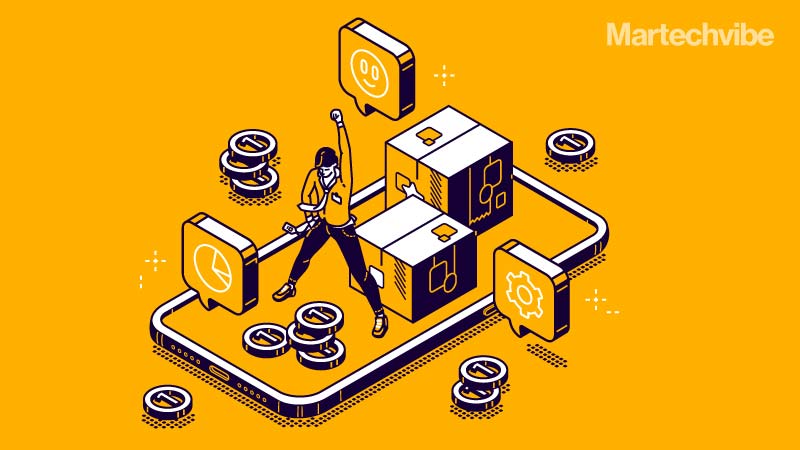 Your brand may seem relevant, but is it connecting with your customers? The only way to build loyalty is to find out what makes your customers tick
Businesses can spend millions on innovating and marketing their products and plan how to scale to profitability and growth, but neither come without loyal customers who keep coming back, particularly during times when business is slow, as it is now. For big and small business success, repeat customers should be, arguably, number one on the list of priorities. 
In a competing environment of unlimited consumer choice — there are terabytes of information at their fingertips to discover their preferences and experiences with the things they are considering. Winning customers is hard for businesses, but retaining them is more challenging. 
For airlines offering frequent-flier deals, or salons running discounts to get more volume, the challenge of developing and implementing loyalty programs amps up to a whole new level.
Loyalty programs track customer purchases and offer personalised service, and influence how customers evaluate their next purchase by placing them in a loyalty loop inside their customer journey. Equally important as gaining customer loyalty is acknowledging and rewarding it and encouraging them to stay with the business longer.
Like big brands, for small businesses, it is a constant battle for trade, as they design their loyalty schemes to improve customer retention. In a bid to keep customers coming back, small cafes and salons offer loyalty schemes, such as a complimentary tea or coffee, or a free hair blow-dry or deep conditioning, on their fifth visit. Most would agree, it helps to have some kind of reward and incentive for them to keep coming.
There are some fine examples of companies known for delivering outstanding customer experiences, creating highly successful loyalty strategies. For instance, Emirates has developed a broad ecosystem of partners to provide multiple options to its customers when it comes to redeeming miles, including miles earned through credit cards, using them for flights or upgrades, vouchers or at the airlines' online shop. Emirates Skywards, which is now combined with flydubai's Open Rewards programme, has a global membership of 23 million. Since the two airlines combined their loyalty programmes, more than 125,000 Skywards members have earned almost 300 million Skywards Miles from flydubai flights. Emirates Skywards members also earn and redeem miles on 12 partner airlines, including Air Mauritius, South African Airways and Qantas. Making customer rewards a known element of the brand can only be a good thing, and Emirates has been doing it for a long time.
Meanwhile, the landscape of paid loyalty programs is also expanding rapidly, as consumer demand for paid loyalty programs is growing. In 2019, consumers spent an estimated $25 billion to $30 billion on paid loyalty programs, about a 25 to 50 per cent growth rate from the previous year. 
Also Read: Customer Experience and Customer Service, What Should Brands Focus On?
Major brands have launched paid loyalty programs, and what's more, many members are happy with the loyalty program. Prime is the top reason consumers shop on Amazon, according to a Digital Commerce 360 and Bizrate Insights survey. At least 70 per cent of consumers who subscribed to Prime for a year or more were very or extremely satisfied with their experience on Amazon. Two-thirds or more spend more on Amazon now than when they first signed up for Prime, according to an RBC Capital Markets survey. 
In January, Amazon said it had more than 150 million Prime members globally. It's likely, much of its growth is driven by COVID-19, with customers needing to order more items, more frequently as they work from home. 
Prime membership is essential to Amazon. One important reason being once a consumer signs up for Prime, she is unlikely to cancel her membership. For example, 64 per cent of consumers who sign up for a trial membership convert to a paid membership, according to consumer Intelligence Research Partners (CIRP), and 93 per cent of consumers continue to pay for the program after one year. In comparison, 98 per cent stay signed up after they've been Prime members for two years. The retailer's subscription revenue, primarily made up of Prime membership fees, totalled $19.21 billion in 2019, a 35.2 per cent jump year over year.  A 2020 McKinsey survey on loyalty programs found that members of paid loyalty programs are 60 per cent more likely to spend more on the brand after subscribing, while free loyalty programs only increase that likelihood by 30 per cent. Also, paid loyalty programs drive higher purchase frequency, basket size, and brand affinity than free loyalty programs. Businesses need to pay heed to paying members can be worth several times more than non-paying members, even setting aside revenue from membership fees themselves.
With 63 per cent of consumers already members of at least one paid loyalty program, it's clear that paid loyalty is going mainstream.
Consumers are always looking for the best deals and offers in the marketplace and reevaluating their options. And brands can set themselves apart from their rivals if they rethink the loyalty proposition, and see customer retention and rewards as being as important as profit,
Experts say brands need to develop more innovative and distinctive customer loyalty programs, where customers can earn benefits for their loyalty by linking consumers' loyalty and contribution to the brand — beyond what they spend — to what they receive in exchange.
Also Read:3 Growth Hacks to Improve Your eCommerce Marketing
According to Kearney, customers have started to ask for change: 38 per cent of consumers say their most significant loyalty program pain point is that making a purchase is the only way to earn benefits for their loyalty, and 75 per cent say they want loyalty programs to extend beyond making purchases to earn points. A further 59 per cent said such programs should offer unique experiences.
It's important to point out that loyalty comes from creating deeper, long-term connections with customers, and not from coming up with a random list of new rewards, or add-ons to lock in customers. Gallup found that customers who have a strong, positive emotional attachment to a retailer will spend 37 per cent more with them.
Loyal customers are the bedrock of a winning business, and so to hit home with them, businesses need to embed the loyalty concept into their overall business proposition, design an end-to-end experience that creates an emotional bond with customers, and link benefits to behaviours that serve both customer and business. 
Put simply, the trick to building that loyalty is to find out what makes your customers tick, whether it's inside knowledge on brand-new products, experiences or just fantastic customer service.
Martechvibe and Oracle will be hosting a series of virtual CMO events discussing key aspects of customer loyalty, engagement and experience. 
Theme– Is Loyalty Dead?
Date: 21st April 2021
Time: 11:30AM UAE Time