Ramadan Marks Golden Opportunity For Mobile Marketing and Customer Engagement
Recent data by AppsFlyer and customer engagement platform, Braze, indicate major shifts in consumer behavior and engagement in the weeks leading up to, and during Ramadan. This includes increases in mobile usage and consumer spending, as well as customer acquisition and retention in the Middle East, presenting a golden opportunity for brands and marketers.  This […]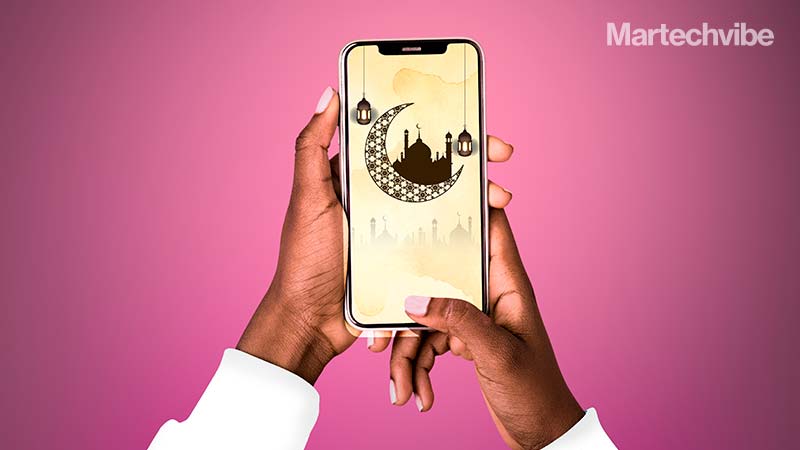 Recent data by AppsFlyer and customer engagement platform, Braze, indicate major shifts in consumer behavior and engagement in the weeks leading up to, and during Ramadan. This includes increases in mobile usage and consumer spending, as well as customer acquisition and retention in the Middle East, presenting a golden opportunity for brands and marketers. 
This follows an analysis of 15 million app installs over the same period last year which showed that organic install activity in shopping apps starts picking up a month before Ramadan, growing 40 per cent in the two weeks leading up to Ramadan, and an additional 30  per cent in the first week of Ramadan. This increase in activity is also accompanied by a steady rise in in-app spend on mobile.
However, marketers in 2020 failed to capitalise on this increase. Instead, the majority of their activities and marketing spend was focused in the first two weeks of Ramadan, and then again just before Eid, where there was a 60 per cent increase in non-organic installs. 
This aligns with data from Braze, which suggests users acquired during Ramadan are of a higher quality. By analysing data across 15 Middle Eastern countries from April 23 – May 23, 2020, Braze found that 30-day retention was 24 per cent higher for users who joined during Ramadan 2020 compared to pre-Ramadan 2020. The 6-week range retention was 43 per cent higher for users who joined during Ramadan compared to before. 
Also Read: Ramadan 2021: Mobile Marketing Strategies to Accelerate Footfall
"While brands should continue using Ramadan as an opportunity to acquire users, many are missing a key window of opportunity by not capitalising on the spike in mobile activity leading up to the Holy Month, particularly in Saudi Arabia and the UAE where this trend is more pronounced," said Paul Wright, Managing Director, UK, FR, ME, and Turkey, AppsFlyer. "Not only are they missing out on potential installs and revenue, but starting early also gives marketers the ability to retarget users that they acquire before the holidays, during the holidays."
"Users who are activated during Ramadan tend to be more engaged and are retained for longer, making it a great time to drive improved efficiencies from your marketing activities," said Warrick Godfrey, VP, Industry Solutions, Braze. "In order to drive sustainable growth, marketers also need to create more personalised experiences that keep customers engaged long after the Holy Month ends."  
As marketers look to increase activity in the lead up to Ramadan, AppsFlyer recently shared insights on the best media sources for Middle Eastern marketers to partner with in their latest Performance Index. Analysing 580 media sources, 29 billion installs, and more than 16,000 apps, Google leads Facebook as the media source most likely to drive loyal users at scale and deliver users who monetise best with ads. SHAREit took the top spot as the fastest-growing media source in the Middle East, followed by Digital Turbine and Bigo. 
Google continues to grow on Android, Facebook's quality stands out
In the battle of the giants of mobile app marketing, Google extended its lead over Facebook on top of the Retention Index's Universal Power Ranking. In the Middle East, Google also leads Facebook as the media source most likely to deliver users who monetise best with ads. Facebook took the top spot in the Remarketing Index in the region. The search giant's share of the global non-organic app install pie increased by 15 per cent in Index 12, driven by its continued growth in Android, especially in developing markets.
Facebook's share of the pie dropped 10 per cent in Index 12, mostly due to iOS losses (as part of an overall drop in iOS). However, when it comes to quality, the social network reigns supreme. It is ranked second in the average of quality metrics across all of the different indices.
Facebook's retention score is 16 per cent higher than Google's, mostly the result of a growing divide in Android and among non-gaming apps. On the gaming iOS front, Google narrowed the quality gap, but Facebook still has the upper hand. 
Facebook continues to dominate the remarketing index, though Google has also demonstrated impressive growth and has significantly increased its efforts in this activity, growing its share of app remarketing conversions by 65 per cent in the second half of 2020.