Offer Rewards that Match Customer Expectations
Think about planning a romantic dinner with your partner. It needs planning; you need to decide on the cuisine, ambience, time, location and other details like availability, past meals, allergies and perhaps mood even. Now, imagine doing this for your customers – all of them, all the time. Can technology help you get the right […]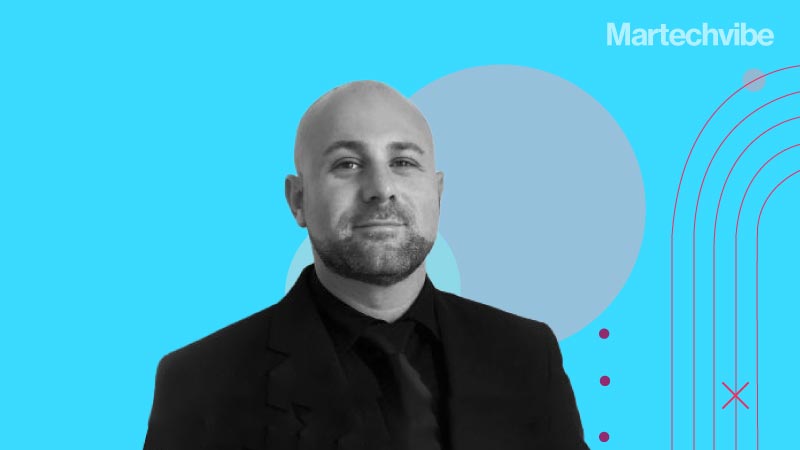 Think about planning a romantic dinner with your partner. It needs planning; you need to decide on the cuisine, ambience, time, location and other details like availability, past meals, allergies and perhaps mood even.
Now, imagine doing this for your customers – all of them, all the time. Can technology help you get the right message to your customer at the right time?
When the ENTERTAINER made its transition from a print publication to a data-driven organisation in 2012, it was a journey towards being a tech-first company.
In 2022, through its partnership with Mall IQ, a US-based Location Intelligence and AI Platform, the global loyalty and rewards solutions provider was able to measure real-time buying behaviour, before customers have made a transaction, in specific locations such as malls. In the long term, the move aims to enhance customer loyalty and improve activation, retention and basket size.
It has been a trend for the digital lifestyle brand. In 2020, it partnered with PointsPay, Loylogic's innovative loyalty e-payment platform. PointsPay allows registered merchants to tap into a billion-dollar market, enabling loyalty programme members to redeem or collect points while shopping online. With a one-step integration of the PointsPay button into the checkout page, online merchants acquire a completely new customer base of affluent loyalty members and can drive incremental revenue. It allowed members to use loyalty programme 'points' and 'miles' to purchase on the ENTERTAINER.
For Julian Morbidelli, who has been with the ENTERTAINER for over eight years, his new role as Director of B2B for KSA and Egypt brings new responsibilities of integrating reward solutions to private companies in banking, insurance, etc., and government authorities. As a young professional, he began his career in tech gaming before joining Red Bull as an on-premise Sales and Marketing Specialist. At the ENTERTAINER, he started as a Sales and Business Manager and then moved into loyalty and rewards when he was promoted to Head of B2B – South Africa. "In this role, I really hit the ground running, and before long, I was closing partnerships with some of the biggest names in the world, namely Vodafone, Bacardi, Sanlam and RMB group. I was recently offered to take over a whole new market as Director of B2B in Saudi Arabia."
Martechvibe spoke to Morbidelli about building a winning strategy for loyalty programmes.
Which global brand does loyalty programmes best in your opinion?
Darna by Aldar is one of the best I've seen. The customised loyalty and rewards solution ticks all the boxes in terms of customer needs, wants, and expectations, so it's clear that Aldar puts its customers first.
Describe your best customer. How is your best customer different from your underperforming customer?
The truth is, it's hard to identify the perfect customer. It very much depends on the market, the member base, the end user delivery and the level of engagement. At the ENTERTAINER business, we develop solutions that suit a range of different customer types and cater to any size of business, whether an SME or a multinational.
Does your loyalty programme allow for two-way communication?
Yes, absolutely. The solutions we provide are end-to-end. We ensure our customers are constantly engaged by offering rewards matching their expectations. Ultimately, our goal is to create a 360 ecosystem that enables clients to engage directly with their customers through various in-solution personalised campaigns. These customer bases engage with the loyalty & rewards solutions we provide as and when they redeem offers or transact (e.g., earn or redeem points) through our loyalty system. This gives us valuable insights into what the customers like, don't like, and we drive positive change to our offerings with that data.
If you could change one thing about loyalty marketing today, what would it be?
Organisations need to be more customer-centric in the loyalty marketing space. If you put the consumer first and use data insights to tailor offers and communications, you will have a successful and engaging programme. This is lacking at the moment and businesses need to re-evaluate their approach when building loyalty programmes.
Another major issue is that different brands are adopting similar offers, which are then sent to the same customer base. So, the value proposition is not diversified enough, as consumers get the same offers from different brands. You can also reflect on your own experience and discover that you've received duplicate offers from different providers. The whole point of a rewards programme is to provide customers with unique offers.
Finally, customers today expect more. They expect better offers, smarter and more personalised communication and a loyalty programme that is almost tailored to them – and they aren't wrong. Organisations today need to invest in the right tools (e.g., martech), the right people, and find partners to help them build that type of loyalty programme.
What makes a customer loyal to the ENTERTAINER business?
We have our own acquisition team and in-house technology, which is how we're able to have a high member-based retention rate by providing exclusive offers and incredible technology and content. We also set up different customer journeys and communications based on the customer lifecycle – this differs depending on whether the customer is on an onboarding journey or if they have lapsed and need to be reactivated. Hence, our churn rate is minimal as we tend to focus on each of our client's needs and goals on a case-by-case basis.
What are the operational challenges in executing a loyalty programme?
It comes down to understanding how to successfully set up the different elements of a loyalty program – from setting up the right teams and people (e.g., data, analytics, marketing, product, etc.) to having the right technology.
Businesses also need to understand and refine the member journey as they go along and to be able to make changes seamlessly based on learnings. This includes understanding how to incentivise member bases. Also, defining the value and roadmap of the loyalty program can be quite challenging. There are so many factors to consider, such as:
What is the redemption process?
What are the savings?
How many points do you earn?
How much cashback do you get?
It's crucial to implement the right form of loyalty – for example, when deciding if the client should opt for an earn-and-redeem system or cashback.
What advice would you give marketers to build their loyalty tech stack?
My advice is to keep a few things at the forefront of your mind:
Ease of use
The loyalty management system's capabilities
Built-in AI capabilities
CRM
Reporting
Integrations into other systems
Data management & security
Scalability
Be mindful of the market you're trying to tackle
As a final takeaway, I'll say this – loyalty programmes should be customised and tailor-made for each of your clients in a unique and customer-centric way, and of course, you should have a premium marketing strategy as that plays a key role in the success of your loyalty programme.
If you liked reading this, you might like our other stories
Can We Go Beyond First Name? 
Avoid These Ten Biggest Mistakes This Shopping Season