Piano Raises $88 Million, Adds LinkedIn to Investor Group
Piano, an analytics, personalisation and subscription platform, has raised $88 million in funding. The round was led by existing investors Updata Partners and with supporting investments from Rittenhouse Ventures and LinkedIn. The company's previous funding round, which preceded its acquisition of Norway-based data management platform Cxense, was a $22 million Series B in January 2019 […]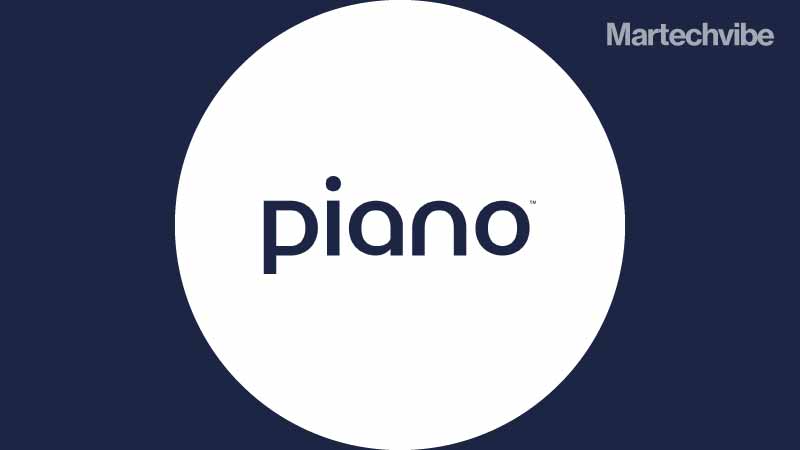 Piano, an analytics, personalisation and subscription platform, has raised $88 million in funding. The round was led by existing investors Updata Partners and with supporting investments from Rittenhouse Ventures and LinkedIn. The company's previous funding round, which preceded its acquisition of Norway-based data management platform Cxense, was a $22 million Series B in January 2019 also led by Updata Partners. Since this previous investment round, Piano's revenue grew by nearly 400 per cent and further expanded into the Asia-Pacific region, integrated its customer journey and data management capabilities and also acquired France-based analytics platform AT Internet.
"The past two years have been an extraordinary period of growth for Piano as we've added new capabilities to our platform and grown into new markets," said Trevor Kaufman, CEO. "This funding, and the addition of LinkedIn as a strategic investor, will help us continue investing in the best technology and world-class talent, enabling our clients to create compelling, data-driven customer experiences."
Also Read: Hyper-personalisation is the key for marketers in 2021
LinkedIn's involvement closely follows the Microsoft-owned social networking platform's own impressive growth and its increased investment in its consumer-focused business via content creation and sharing. LinkedIn's total revenue grew by 25  per cent year-over-year, fueled by conversations on the platform increasing by 43  per cent and sessions growing 29 per cent with record engagement.
"As we work to surface high-quality content and conversations as a strategy to increase user growth and engagement, Piano's leadership in the content commerce space makes them a natural, strategic investment opportunity," said Scott Roberts, VP and Head of Business Development at LinkedIn. "We know publishers are increasingly seeing referral traffic from LinkedIn fuel subscription sign-ups, and we only see this growing as we partner more closely with Piano."
The new funds will be used for Piano's rapid growth across functions, and particularly its data and analytics offerings bolstered by the company's recent integration of its data management capabilities with its flagship customer journey orchestration product Composer and acquisition of France-based AT Internet.