Oaky And Cendyn Partner To Boost Email Marketing
Oaky has integrated with Cendyn's eInsight CRM to offer hoteliers the best of expert upselling and refined email management, simultaneously. The Oaky Cendyn integration allows Oaky upselling to take place within Cendyn's eInsight ecosystem, enabling hoteliers to manage Oaky emails via Cendyn's platform and seamlessly incorporate their upsell initiatives into their current email sequences. Hoteliers […]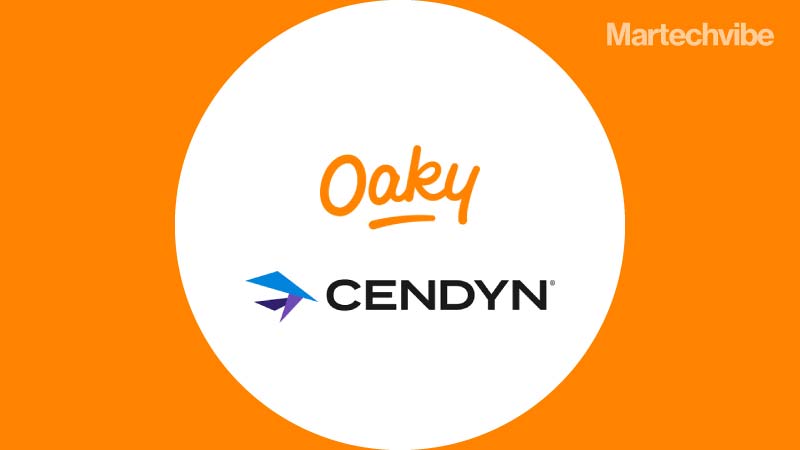 Oaky has integrated with Cendyn's eInsight CRM to offer hoteliers the best of expert upselling and refined email management, simultaneously.
The Oaky Cendyn integration allows Oaky upselling to take place within Cendyn's eInsight ecosystem, enabling hoteliers to manage Oaky emails via Cendyn's platform and seamlessly incorporate their upsell initiatives into their current email sequences.
Hoteliers can now empower their Cendyn email sequences with inbuilt incremental revenue generation while keeping the look and feel of all email consistent and personalising their upsells using Cendyn data. Oaky and Cendyn's collaboration will continue to move forward towards leveraging upsell data to enrich Cendyn guest profiles.
'We're looking forward to seeing more hotels incorporating Oaky upsell links into their Cendyn email sequence. The integration fuses a hotel's upselling initiative with their CRM, making incremental revenue generation a streamlined part of their guest communication.' – Pálma Tóth, Product Owner at Oaky.
Also Read: CRM On Steroids – The New Age Retention
Benefits of the integration include
Sending automated emails containing custom generated links to Oaky's guest landing page as part of regular email sequences

Combining insights from Cendyn's in-depth email analytics with granular feedback on individual upsell performance for a full scope overview

Segmenting audiences using reservation data received from Cendyn to offer personalised upsells to every type of guest

Personalised upselling even without a PMS integrated with Oaky
How it works
Cendyn sends reservation data to Oaky

Oaky automatically creates login links and sends these to Cendyn

Hoteliers can add the Oaky login link to an email template within Cendyn

Guests clicking on the Oaky link in the Cendyn email will be taken to the Oaky guest landing page featuring personalised upsell offers.

'We are very happy to be partnering with Oaky to add a new level of personalisation to their platform. With the combined features of both systems, hotels can optimise not only room upgrades but promote additional revenue streams through the spa, F&B, hotel events, in-room amenities and so much more. With many hotels still in recovery mode after the challenges of the global pandemic, capitalising on ancillary revenue has become more important than ever,' said John Seaton, Chief Revenue Officer, Cendyn.