Magnite Closes SpotX Acquisition  
Magnite completed its previously-announced acquisition of SpotX from RTL Group, creating the largest independent CTV and video advertising platform, and reinforcing the company's capabilities as linear TV budgets increasingly shift to digital. Buyers and sellers have long wanted a scaled, independent alternative to the giants that currently dominate the CTV marketplace. The combination of Magnite […]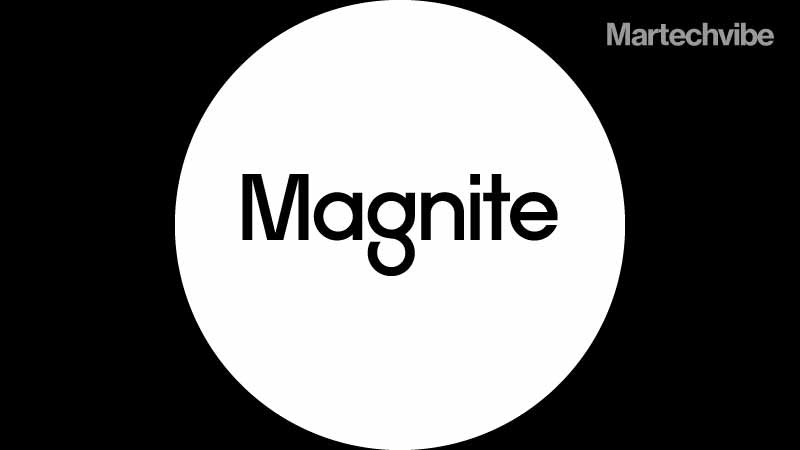 Magnite completed its previously-announced acquisition of SpotX from RTL Group, creating the largest independent CTV and video advertising platform, and reinforcing the company's capabilities as linear TV budgets increasingly shift to digital.
Buyers and sellers have long wanted a scaled, independent alternative to the giants that currently dominate the CTV marketplace. The combination of Magnite and SpotX makes this a reality, and better positions the company to help its clients grow their businesses across CTV and all other formats including video, display, and audio.
"Scale and reaching the largest possible audience is the name of the game when attracting the demand our CTV and video clients need," said Michael Barrett, President & CEO of Magnite. "Acquiring SpotX positions us to become the world's largest, independent source of highly-coveted CTV and video inventory. Two-thirds of our revenue is now concentrated in the fastest-growing segments of the market, and as linear TV dollars move to CTV, the greatest opportunity is still ahead of us." 
"We're thrilled to become a part of the Magnite family. CTV viewership and the ecosystem around it continues to evolve with new streaming services popping up every day and advertisers hoping to connect with those audiences," said Mike Shehan, Co-Founder and CEO at SpotX. "SpotX's CTV business has experienced significant growth over the past year, and we believe our performance will only accelerate through this combination of resources by delivering even more value to our clients."
Today, Magnite has the financial resources, technical capabilities, and teams to accelerate R&D and deliver products and services that make it easier for programmers, broadcasters, platforms and device manufacturers to monetise their inventory. The combined company's clients now include A+E Networks, AMC Networks, Crackle, Discovery, FOX, fuboTV, LG, Roku, Samsung, Sling TV and Vizio.
Acquisition Gets Broad Industry Support
"The unification of SpotX and Magnite will create a comprehensive advertising technology stack for both publishers and TV programmers," said Louqman Parampath, Vice President of Product Management at Roku. "As TV ad dollars continue to shift from traditional TV into streaming, the combined capabilities of Magnite will enable Roku, publishers, and ad buyers to better meet their programmatic advertising goals. An independent, scaled solution is also good for the health of the overall ad ecosystem."
"The combination of Magnite and SpotX unites two of the best technologies and teams in CTV," said Jill Steinhauser, Senior Vice President, Ad Sales Revenue and Planning at Discovery. "As CTV is poised to experience rapid growth for the foreseeable future, we're thrilled to continue our relationship with Magnite with its expanded CTV capabilities and set ourselves up for huge success in this arena."
 Also Read: Measuring Consumer Attention in Advertising
"As advertisers continue to invest in multi-platform viewing environments, it remains paramount that we leverage programmatic to activate campaigns to simplify buys across the FOX portfolio," said Dan Callahan, Senior Vice President of Data Strategy and Sales Innovation for FOX. "We look forward to our continuing collaboration with Magnite as it expands its CTV and OTT capabilities and scale with the acquisition of SpotX."
"As advertising and media continue to move towards digital and data-driven programmatic, transparency and quality inventory are top priorities for us," said Scott Keslar, Purchasing Senior Manager of Global Programmatic at The Procter & Gamble Company. "Magnite understands and delivers on these fronts. We see the addition of SpotX to Magnite as a positive development which will enable further scale in the premium video/CTV environment."
"CTV continues to be the fastest-growing channel globally, and by providing the technology that Magnite brings together makes it that much easier for advertisers to place ads on the largest screen in the room," said Tim Sims, Chief Revenue Officer at The Trade Desk.