Importance of Real-Time Marketing and Authentic Communication During COVID-19 and Beyond
Brands that can show authenticity and transparency in their communication and combine it with real-time marketing are the ones that will outperform their competition. Virus outbreaks have happened countless times before. However, we can never be fully prepared for the magnitude and the damage each of ends up causing.  Also read: Progress Releases Corticon.js for Codeless […]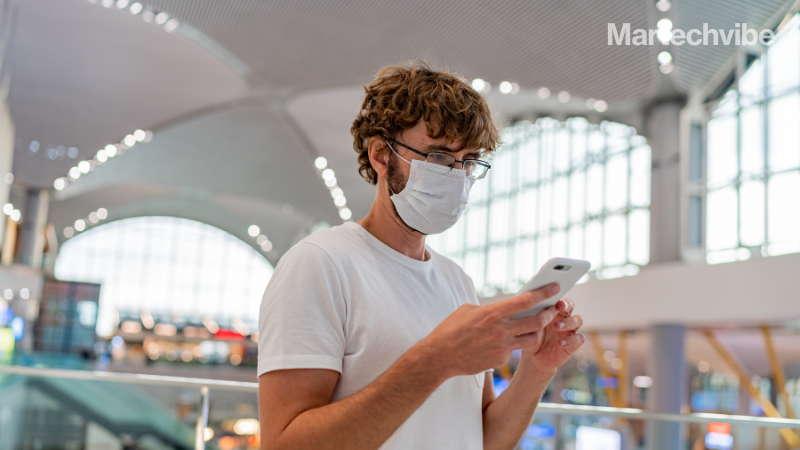 Brands that can show authenticity and transparency in their communication and combine it with real-time marketing are the ones that will outperform their competition.
Virus outbreaks have happened countless times before. However, we can never be fully prepared for the magnitude and the damage each of ends up causing. 
Also read: Progress Releases Corticon.js for Codeless Automated Digital Decision Making
Today, we are living in an extremely fast-moving world, and the Coronavirus has affected almost every single business on the Planet – leaving millions without a job and worrying about their financial future. 
There is no single solution for handling and surviving such a global crisis as a company, but if you want to keep your business alive, you need to change your strategy and how you communicate to your current and potential customers.
The future belongs to the authentic and transparent businesses and marketers. 
Stay away from marketing clichés  
In a time of crisis, we realise – more than ever – that companies are people. You're not buying products from a brand – you're buying them from people, and when companies suffer, people suffer. 
This makes it more important than ever for companies to start communicating to the people behind the computers in a more authentic way in order to make them feel cared for and that you are not just trying to sell them something that not be valuable to them during such a hard period of their lives. 
We need more than ever real-time marketing and giving a clear message to our audience in order to create a real-time engagement. Connecting our systems and our people is of utmost importance, we shouldn't just send any message to our current or potential customers just because it is trendy, it needs to be well-thought and purposeful.  
For example, writing to people about how to stay safe during COVID-19 times, when you are selling digital solutions might not be the best way to engage with them. 
What might be valuable for your customers and leads is figuring out based on your data what could make them happy during these times and most importantly what YOUR company can give them, maybe a discount they can use to your service to wear off the anxiety of staying home? 
Or maybe sharing great insights about how they can grow their business from home with the help of YOUR product/service?   
Based on your offering, there are various ways to engage with your audience and at the same time staying away from the current clichés, such as giving advice to people on how to ride the bus or walk outside, when they already get that information from the proper authorities, you don't have to do that too, it might backfire on your business. 
Of course, if you have a physical location and you are spreading awareness on how people should act in your store, then you definitely need to let them know, but if you are an online business, there is no need.  
Real-time marketing framework 
Real-time marketing means that you as a marketer need to reach out to people in the same moment you sense their need for your offering, the faster you do that, the faster you can make them your customers. 
Andrew LeClair, a marketing manager at Pegasystems, suggests that to be able to create a real-time engagement, you need to connect all the systems you use and your people. 
He explains that real-time marketing depends on four factors that you need to follow: detection, data, decision, and delivery (in that order).  
Detect the need and analyse the data 
Firstly, marketers need to detect the moment of need from the customer in real-time. In this sense during COVID-19 outbreak, you shouldn't try to sell every possible thing to people, you need to carefully understand if they actually need it, don't just push your sales, you might lose all of your potential customers based on bad timing. Make sure to know that these people will benefit from your product.  
But how should you know that? This is where all your detecting systems come in hand, make sure to read your data and detect any relevant signal that the particular person would want your product. 
The tracking needs to be done in real-time and can be analysed on the base of click-through rates or conversations with CSR and many more.  
Also read: Forrester Names Adobe a Leader in Digital Intelligence Platforms
Decide on how to engage with the lead and deliver 
After detecting the need for the product from the customer and analysing your data, the marketers need to decide what is the best way to reach out and engage with the potential lead. 
The way you engage with them, and with what offering, of course, depends on your product and the data you collected, it can be a personalised sales message with an offer, a follow-up e-mail or others.
Only after you have done the three steps, you can reach out to them with an honest and well-thought offer. 
By combining two concepts of real-time marketing and authentic communication, you can keep your business active and still get customers on-board even in a terrible crisis. 
By understanding your customers fast and giving them a transparent and well-thought offer that will benefit them, you have a much bigger chance of staying on the map. 
– Jonathan Low is a serial entrepreneur and founder of JumpStory