Dubai Customs Introduces Blockchain-Based Platform To Facilitate Cross-Border E-Commerce
Dubai, the second largest emirate of the UAE, stands among the fastest growing e-commerce markets in the Middle East and North Africa (MENA), bearing the fruits of adopting incentivising policies and "smart government" initiatives. Recently, the Government of Dubai rolled out the emirate's e-commerce strategy that aims to strengthen Dubai's status as a global logistics […]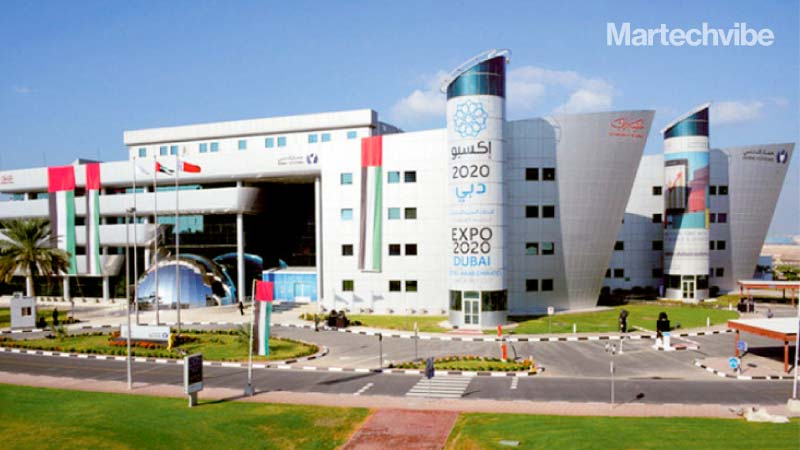 Dubai, the second largest emirate of the UAE, stands among the fastest growing e-commerce markets in the Middle East and North Africa (MENA), bearing the fruits of adopting incentivising policies and "smart government" initiatives. Recently, the Government of Dubai rolled out the emirate's e-commerce strategy that aims to strengthen Dubai's status as a global logistics hub for cross-border e-commerce operations and accelerate trade growth in the region.
The strategy is primarily geared towards maximising the contribution of e-commerce related activities in the local economy by 2023 (e-commerce to contribute AED 12 billion to Dubai's GDP by 2023) and increasing the number of regional and global e-commerce companies operating in Dubai in the coming years. Thus, in order to motivate e-commerce companies to establish e-logistics distribution centres in Dubai, the government aims to reduce the total cost of e-commerce operations by 20 per cent – including the costs of returned goods, storage, customs duties and VAT on transportation.
E-COMMERCE CHALLENGES
With a 25 per cent yearly growth rate, the MENA region is the world's fastest growing e-commerce market. Dubai consumers and businesses are major contributors to this growth, which is expected to continue in the near future, with Expo 2020 being a key driver.
The increased number of e-commerce transactions, both in Dubai and in the UAE, translates into growing volumes of shipments, the management of which is presenting a number of challenges to Customs, other relevant government agencies and private sector stakeholders in terms of ensuring rapid release and clearance, while managing safety and security risks, efficient revenue collection, and statistical analysis.
Among the issues identified was the lack of full visibility and traceability over e-commerce supply chains and transactions of companies involved in e-commerce. As a result, until recently, Customs was not in a position to effectively communicate measures it had taken to stimulate their growth or to assess their compliance level, which impacts its law enforcement capacities.
The measures taken to boost the e-commerce business include simplifying and automating clearance procedures whilst also reducing or eliminating duty and service charges on certain items whose value is below a specific threshold, in a manner that helps minimise operating costs for concerned companies. This had initially been implemented for 'low value' shipments transported via courier companies.
When it comes to logistics companies, the main 'pain points' identified by Dubai Customs were related to inefficient returns management and inventory reconciliation, owing to limited tracking capacities.
To overcome these challenges, Dubai Customs saw the need to reinvent cross-border e-commerce business in partnership with all relevant stakeholders, and so examined the adoption of processes, technology and measures that will enable it to better control and facilitate B2C and B2B e-commerce transactions at import and export.
Also Read: Why Golden Record Matters
BLOCKCHAIN-BASED PLATFORM
As a result, Dubai Customs developed an innovative Cross-Border E-Commerce Platform built on Blockchain technology. The platform is set to transform Dubai into a world-class e-commerce hub and attract more foreign direct investment into Dubai and the country. Among other benefits, the platform will enable us to:
Increase efficiency by eliminating declaration preparation time and reducing the cost of e-commerce transactions;
Consolidate clearance and easily reconcile inventory by optimising information sharing;
identify and certify e-commerce companies, enabling them to be served better;
Provide 100 per cent visibility and traceability on e-commerce transactions to all stakeholders;
Regulate goods returns by linking trader and Customs systems;
Improve flexibility for companies engaged in e-commerce;
Reduce physical document submissions for imports into the mainland from bonded zones;
Provide duty exemptions and a reduction in service charges.
The platform is open to companies involved in the import and export of goods across Dubai's borders, namely couriers, e-commerce companies and logistics companies, as well as for moving goods into Dubai from a free zone or a Customs warehouse located in the UAE. The idea is to allow each of the entities involved in a transaction – the shipper, the transporter and government authorities – to access the same data related to an e-commerce transaction and expedite goods movements.
Blockchain technology has been used to build the platform, and the IT systems of express couriers, e-commerce companies and logistics providers will be able to connect to the platform. When an e-commerce order is made online, data will be transmitted directly to the platform, which will create a Customs declaration automatically.
Not only will Customs have full visibility over goods movements from source to end consumer, but it will also be able to enhance its enforcement capacities, save time in reviewing and approving declarations, and automate duty exemption requests following the return of goods.
This blockchain will be the basis of a future, larger Customs blockchain, which will enable the administration to connect with other electronic trade ecosystems, including other blockchains like the ones managed by Maersk or DP World.
The e-commerce platform project falls within the scope of the implementation of the Emirates Blockchain Strategy 2021, a nationwide plan that aims to capitalise on blockchain technology. The objective is to have 50 per cent of government transactions managed through blockchain platforms by 2021. According to a recent report, this would enable the UAE to save over 11 billion dirhams (approx. 3 billion US dollars). A paper by the Centre for the Fourth Industrial Revolution, Dubai Future Foundation, and the World Economic Forum says that the UAE government could avoid the printing of 398 million documents and save 77 million work hours a year through leveraging blockchain technology to manage routine transactions.
Also Read: Top Customer Data Platform Software Apps
The Cross-Border E-Commerce Platform, which was piloted in September 2019, is to be deployed in two phases. In the first phase, in which DHL along with three well-known e-commerce companies participated, the blockchain platform was used to facilitate e-commerce export transactions transported by express couriers. During the second phase, which should start soon, operations related to imports, declaration consolidation, and automated refunds will also be processed through the platform, and more companies will be invited to join.
Dubai Customs is currently working with other couriers and e-commerce companies to integrate their processes with the platform as well as connect their IT systems to it. Access to the platform will also be extended to logistics companies, free zone operators and government stakeholders, including the national postal operator.