CX Needs a Data-First, Technology Agnostic Approach 
In an exclusive interview with Martechvibe, Martin McDonald, VP Emerging Markets, Tealium shares his insights on the changes that are transforming marketing. Marketers' opinion of first-party data, the changes one can see due to the phasing out of the third-party cookie, heightened awareness of data protection laws. He also shares the steps to creating the […]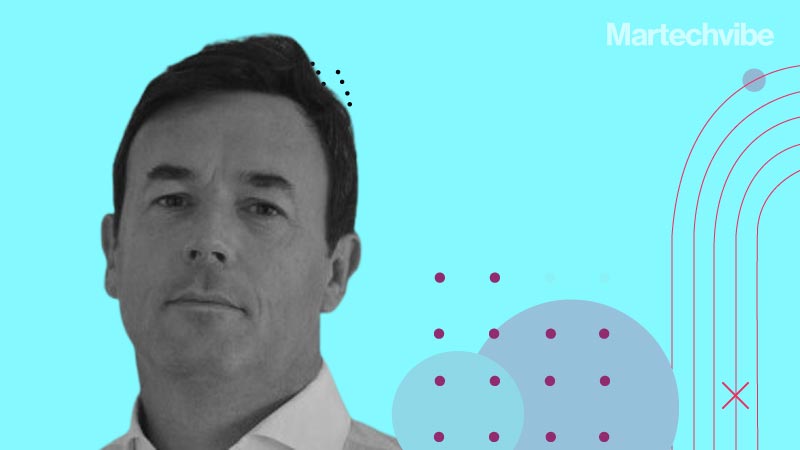 In an exclusive interview with Martechvibe, Martin McDonald, VP Emerging Markets, Tealium shares his insights on the changes that are transforming marketing. Marketers' opinion of first-party data, the changes one can see due to the phasing out of the third-party cookie, heightened awareness of data protection laws. He also shares the steps to creating the best MarTech stack for business, giving a picture of Tealium's expansion plans in emerging markets with its new headquarters in Dubai.
Martechvibe: Studies suggest that marketers today are ready to move in technology. Which MarTech solutions will see the highest growth?
Martin McDonald: It's not a surprise that in today's savvy businesses, we are seeing gravitation towards digital and online solutions with an emphasis on optimising owned data assets. While it is undeniable that the Covid-19 global pandemic has had a role to play, this shift is largely underscored by advances in technology enhancing the user experience across the web and – more notably – mobile. This, coupled with the rapidly evolving eCommerce landscape, indicates that this trend will only grow as businesses and consumers become increasingly acclimated to digital experiences. 
As a result, more and more businesses are prioritising their marketing initiatives and looking at martech to gain an advantage. Now more than ever, businesses need to have a deep understanding of their customers' behaviours and create personalised experiences that reflect this. Companies need to move beyond the transactional, with data at heart. Therefore, we see Customer Data Platforms as the tech investment priority as they enable marketers to make the most of their current (and future) stacks.
Martechvibe: Last year, how did customer demand change?
Martin McDonald: Last year, we saw a trend among our customers to prioritise and monetise their own first-party data assets. The continuous increase in consumer channels and touchpoints have made companies rethink their strategies. We see a strong demand to incorporate all these 'new' touchpoints into the customer journey. Putting the customer in the centre and taking all relevant data sources into account is critical to the entire business. 
Also, a heightened awareness of consumer data's value, coupled with legislation on usage (GDPR), has compelled companies to focus on being compliant and trustworthy in how they use their consumers' data. As a result, the market is transitioning away from third-party data and cookies as companies are now looking to consolidate and use their first-party data for business advantage. Consequently, customer data platforms have become crucial for those businesses looking to gain a competitive advantage.
Martechvibe: Share key strategies on choosing the right Customer Data Hub?
Martin McDonald: It is our conviction that customer data should be at the centre of a customer-focused business. As such, we believe a Data First CDP is the key strategy to success – providing our customers with a technology-agnostic approach to realising the business benefits of their first-party data assets. 
By placing all their first-party data at the centre of all marketing initiatives, more and more organisations in the region are reaping the benefits of providing an enhanced customer experience, reduced complexity and increased agility and time to market – all most importantly in a secure and compliant manner.
Martechvibe: How can marketers decide which integrations are best for their martech stack?
Martin McDonald: It is well known that the diversity and specialisation of martech offerings and integrations have exploded in recent years – with now close to 10,000 solutions in the market – and will continue to do so. This can be confusing and pose a dilemma for organisations looking to decide the best stack for them. 
At Tealium, we take a technology-agnostic approach to the integration marketplace – integrating with over 1,300 vendors across all categories. This empowers our customers in making the most of their current martech investment while also allowing them to test the perceived 'best in breed' solutions of the day.
Martechvibe: How can AI help deliver better ROI for businesses and better CX for retailers?
Martin McDonald: AI is an often misused term as organisations rush to tech to get on the AI bandwagon. The real desired result is often driven by automated real-time decisions based on consistent and reliable customer data. In either case, this poses a unique opportunity for those companies who are able to leverage their historical and multichannel customer touchpoints into a single holistic view and give themselves a clear advantage in winning and retaining consumers' minds, trust, and business.
 The key to successful AI implementation is having the right data and combining all the relevant customer data sources to enhance the customer experience.
Martechvibe: How effective is ML when applied to data in a CDP? Could you share a use case?
Martin McDonald: Machine learning can be a powerful tool to unlock the value of customer data. Whether companies are looking to automate the generation of insights from their CDP or whether they are looking for entirely new types of insights, ML can help. For example, our product Tealium Predict allows companies to understand how likely their customers might be to purchase a product or to respond to a promotion.
With knowledge of which users will convert or come back, you can go to work on producing a better result for you and your customers. For example, you can target only customers with the best chance of success or excluding those unlikely to engage.
Martechvibe: Data is seen as a critical business resource, and security is essential.  How is Tealium helping companies manage data privacy and security?
Martin McDonald: Tealium gives companies the tools and infrastructure they need to be confident that their data is protected to the highest standards. Since we started, data security and customer privacy have been at the forefront of our development strategy. In addition to building tools to safeguard companies' and customers' data at a foundational level, Tealium provides data management practices for true data security.
Martechvibe: What future innovations can enterprises expect from Customer Data Hub?
Martin McDonald: We truly believe our data-first, technology agnostic approach will be the real innovation driving business value for our customers. As such, our plans are to continue to enhance the integrations, scalability, and ML capabilities of the Customer Data Hub is driven by customer and industry needs. Ultimately, the goal is to enable you to continue connecting your Data so you can connect with your customers – all in a compliant and secure way. In other words, better data for better customer experiences.
Also Read: Reimagining Customer Experience in a Time of Change 
Martechvibe: What are Tealium's expansion plans? 
Martin McDonald: Tealium is on a rapid expansion globally, but in particular, we have focused on Emerging Markets – centred from our hub in Dubai – as a critical initiative.
It's been an incredible journey since entering the Middle East market, and our success to date highlights not only the efforts of our growing Tealium team on the ground but also the support and enthusiasm of our local partners in helping us bring real business value to our customers – 21 Logos so far and counting.
 Having recently established the Dubai office, the plan is to service the growing demand in the region by scaling up across all aspects of the business – sales, channel, support, marketing, and Customer Success.
Martechvibe: Which are the key markets and segments for you?
Martin McDonald: If you look at our customer portfolio globally, you will see that we are strongly referenceable across all markets and industry segments. So not just technology agnostic – but also industry and market agnostic.
The common denominator, however, among all our customers is a desire to drive real business value through first-party data. Current macro factors of heightened diligence around data, changing technology landscape (cookie crumble etc.) and opening economies (e.g. Saudi) coupled with the current rush to digital caused by the dynamics of the pandemic have only put this desire on top-of-the agenda with most organisations. 
Most notable are those organisations that have a strong focus on customer interaction, such as retail, telcos, travel, etc. These are leading the charge and a key priority for us.