Conventional Marketing Requires A Serial Overhaul 
The much needed digital transformation has crafted a space where brands are now able to deliver empathetic marketing. Data informs marketers, so they can personalise their message, break clutter and offer solutions within a meaningful context. Adeel E, Director Brand Strategy and Planning, Zain KSA talks to Martechvibe about using technology to preempt customer needs.  […]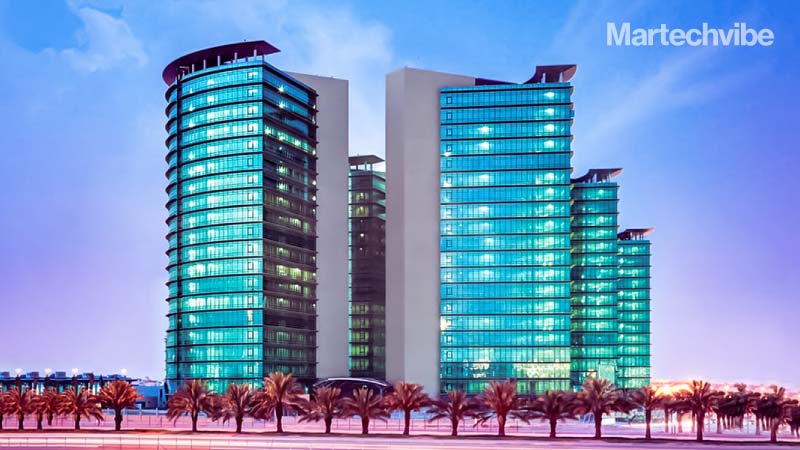 The much needed digital transformation has crafted a space where brands are now able to deliver empathetic marketing. Data informs marketers, so they can personalise their message, break clutter and offer solutions within a meaningful context. Adeel E, Director Brand Strategy and Planning, Zain KSA talks to Martechvibe about using technology to preempt customer needs. 
OTT players and digital natives are chipping away revenue streams, how can traditional players respond?
Unfortunately, that has been the case since 3G times, and the situation has exacerbated (much to the relief of consumers) with increasing data speeds, enhanced capabilities (at both Hardware and Software levels), and lower cost of service acquisition. Nearly all indigenous content platforms have been taken out, and the remaining ones are breathing their last. Having said that, conventional Communication Service Provider (CSP) can only play along without reinventing me-too versions or even thinking of competing. There should be a complete paradigm shift of mindset, lateral thinking should be inculcated in the band DNA henceforth if not already done. The efforts now have to be invested in collaborations and in the creation of unique business models.
Segmentation, as we knew it, has to be done away with, and CSPs have to start selling to cohorts, whether related through work, hobbies, academic interests, friendship or blood. You can no longer separate corporate or business solutions from Household, e.g. cyber-security or data-warehousing or ERP solutions, have to move beyond professional borders. Simply put, Value Addition has to come sui generis. And thankfully, 5G has (and in the context of MENA, come as a rude awakening), broadened horizons for CSPs everywhere and landed as a panacea for all Platforms & Services (P&S) portfolio deficiencies and revenue cannibalisation. 
As the customer base gets younger, Telcos need to get innovative and agile. Could you share a few experiences of how Zain has done it? 
The definition of a consumer has evolved in every sense of the word. A typical consumer has more at his/her disposal, is more informed and is more involved in P&S acquisitions than ever before. Which essentially translates to provisioning a services ecosystem rather than supplying isolated or specialist bits. CSPs as we speak are securing FinTech and VC licenses, and in other parallels, dabbling with e-education, logistics, shopping, entertainment, health & fitness, etc. Likewise, Zain has also ventured into Fintech and is in the process of crafting unique propositions around P2P engagements and otherwise. And while at it, personalisation is a critical essential in the modus operandi. 
Can you give an overview of your Martech stack? Which categories are most critical for your business? 
Okay, so there is no straight answer here, as with every passing day, we realise how little we know about our consumers and how passé our systems of tapping and engagement are. Consumer needs are evolving faster than what they themselves have actually realised thus far. Our challenge is not just to preempt competition, but also to have an agile culture of awareness, tracking and GTM, ensuring that we create wants before needs arise. KPIs for selection and deployment have centred around 5 pillars namely; Creating Attraction, Conversion, Closure, Creating Delight, and Retention. And in this pursuit, AI and Data driven tools covering the branches of Predictive needs / Intent Marketing, Retargeting, Sales Management, Loyalty / CRM, and Customer Tracking, have been deployed as part of the MarTech+ Stack. 
Telcos have deep customer insights and data, how is that being leveraged to offer enhanced CX and develop new products? 
Data is there, as rightly pointed out, information is what is lacking. Unfortunately, the current concentration is still around developing competitive price based propositions and hardly around consumer behaviour. Numerous customer journey mapping exercises have been conducted but selling newer and improved value propositions has been the order of the business.
Digital transformation has added significantly in terms of access via contactless channels, but the desired WIP omni-channel connectivity is far from realisation. Complaint handling and resolution is another area requiring a lot of focus and while commensurate strategies have been developed addressing the inadequacies, adoption and deployment in the foreseeable future is anticipated. There is a greater need to exploit 5th Generation network strength and put it to use by achieving a better understanding of customer sentiments and expectations. 
Also Read: Realty With Virtual Reality
How do you use customer data to get actionable insights, leading to effective marketing campaigns? 
There isn't a lot of it happening as we speak, at least in the desired and more meaningful fashion. Attribution models, periodic ad trackers, and qualitative research, do the bulk of the job in refining campaigns and binging in the right focus on sales channels. Systems are being deployed and concurrently being tested for efficacy and developing patterns for machine learning. A lot of strategy focus has come on using Intent Marketing. Scenarios have been mapped accordingly; it is part of an on-going process. Once the omni-channel ecosystem is established, information of a more real-time nature will be put to use to build more accurate use-cases to make the most of the best marketing endeavours. 
Which data management solutions have given the best ROI? 
So analysts haven't been tasked on the same and/or in the absence of the commensurate attribution models, there is no certain way to assign a quantitative value to their respective contributions towards ROI. 
How is technology being used to improve customer service?

Omni-channel ecosystem is the key here. While this is a work in progress throughout the MENA region, the ultimate aim is to have a mesh of interconnected systems, where all customer and consumer touchpoints are well integrated, allowing online and off-line agents to have real-time information of the last 30/60/90/180 days (and in some cases lifetime) transactional and engagement history of consumers.

Additionally,

marketing information systems

(MkIS), Voice, Chat Bot, and App, will also capture a great deal of consumer's online and offline transactions (engagements, queries, search, and etc.), hence provisioning a more accurate representation of the customer sentiment and state of satisfaction. All this coupled with Machine Learning and later on AI, can essentially enable deployment of intent marketing modus operandi. 

What role does social media play in your marketing strategy? Share a successful social campaign that you launched. 
With the bulk of the VPs built around the Youth and Youth+ segments, social media is always an integral part of the campaign design and roll-out strategy. Activation, engagement and the rudimentary bottom of the funnel conversion led hardcore P&S marketing is a necessity for survival. Prior to COVID-19, the deployment would be supplemented with on-ground experiential activations too, now replaced with more virtual in nature. P&S launches, new flavours, rejuvenation, or platforms, you name it, all have had a significant involvement of the same, therefore just cannot name a single occasion. 
How do you achieve stakeholder buy-in for large ticket technology investments? 
Solutions are studied, use-cases are requested and/or jointly developed keeping in the view the current and future propositions and compatible tech availability. Budgets are weighted upon to ascertain the focus on beneficiary segments and accordingly the financial models of the deployment are discussed and negotiated (e.g. Outright purchase / licensed arrangement, revenue share / hybrid). Projects, many-a-time, require inter-departmental budget contributions and therefore once the project has cleared for all rounds of minimum-utility KPI, including and not limited to scalability, maintenance, operability, dedicated HR allocation, and etc., detailed project presentations are delivered to all concerned department SPOCs and with a majority buy-in, the project is thereafter floated for final consideration and approval in the periodic CXO meeting. 
Also Read: Companies To Watch
What are the key learnings from 2020 and how is it shaping your future plans?
Overall, Digital Transformation perhaps was needed the most now. Contactless connectivity with all our stakeholders became more critical than ever before. On the marketing front, conventional marketing required a serial overhaul – needing more content driven and empathetic marketing. Agency partners were compelled to make use of technology to provide creative, clutter-breaking and more potent message delivery. Customer Experience departments needed personalised follow-ups and preemptive connectivity.