Can You Balance Privacy & Personalisation?
Despite online shoppers' desire for convenience, they are less likely to share data to improve customer experiences. Is it possible for them to have it both ways?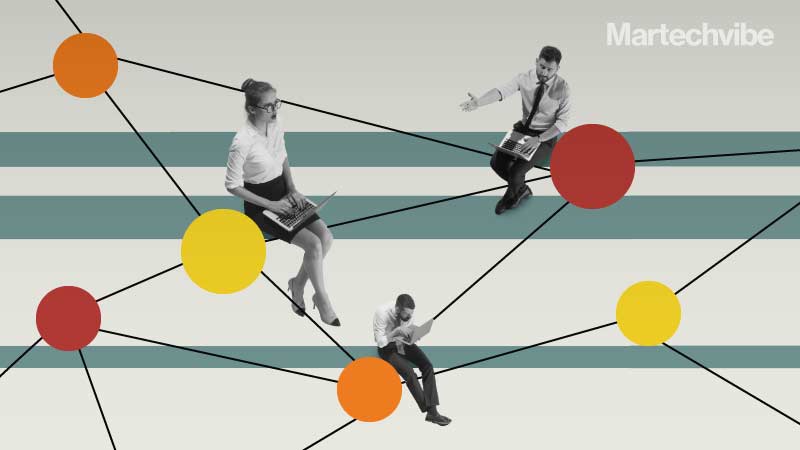 Personalisation and privacy are frequently discussed as though they are mutually incompatible. They don't have to be in a world without cookies. Personalisation and privacy are driving a rapid — and for some, drastic — shift in how organisations manage customer experience and gain new consumers in 2022.
Consumers who embraced digital customer interactions during the epidemic now expect firms they engage with to know who they are and what they require.
Privacy Concerns are Rising
Businesses in the MENA region have gradually begun to feel the operational and regulatory challenges that corporations felt in the US and Europe a few years ago. Six new data privacy legislation has been enacted in recent years, including in the UAE, Saudi Arabia, and Qatar. These rules impact data-driven companies in the region, just as the European Union's General Data Protection Regulation (GDPR) does. Since many Middle Eastern countries have begun to tighten data protection regulatory monitoring, several organisations in the region are seeking advice on how to maintain compliance, develop data privacy policies, and assess risk. 
Due to the numerous intricacies involved, companies are finding it increasingly challenging to meet all criteria.
Implementation of Privacy Programme
In September 2021, Saudi Arabia and the UAE announced the implementation of privacy legislation. The decision of two Middle Eastern countries has resulted in a significant change in the region's data management regulations, affecting millions of people and thousands of businesses.
Bahrain was the first government in the region to announce and implement privacy legislation, providing a chance for regional enterprises to implement a privacy programme. 
In relation to privacy, there's a disconnect between views and behaviours. People desire to protect their online privacy on the one hand, and their online behaviour on the other. Consider how often you've read a privacy policy or banned a website from tracking your online activities. It's unlikely you've done so.
So, here's the problem: customers demand individualised experiences (and are willing to reject brands that don't provide them), but they object to or have doubts about firms' data collecting and protection procedures.
Sixty-four per cent of senior marketing leaders said they don't think regulations will limit current practices, and 51 per cent said they don't think consumers will limit access to their data — this despite other recent surveys showing that more than 90 per cent of consumers are concerned about their online privacy, and nearly 50 per cent have limited their online activity because of privacy concerns, according to McKinsey study.
This indicates that customers worry about their privacy, and they may take steps that harm businesses. It's a problem that needs to be addressed.
The 'why' Underlying People's Issues
Even marketers are consumers, so they can put themselves in their customers' shoes. Of course, consumers want to preserve their privacy, but they also want to make full use of technology.
One approach to look at this is via the lens of trust: individuals are willing to provide their data if they are certain that it will benefit them and will not come back to hurt them. Sadly, consumers have lost faith in businesses.
For instance, 79 per cent say they aren't convinced that corporations will take responsibility for misused or compromised personal data, and 69 per cent say they aren't confident that firms would use their personal information in ways that they are comfortable with.
So it may be a question of how trustworthy your brand is, if you're transparent, and how much attention you give to data security.
Coordinate Personalisation and Data Privacy Measures
Although they differ, the concepts are not incompatible. You may collect data in a transparent and secure manner. Making sure you just collect what you need is one step in the right approach.
According to SmarterHQ research, "information like name, phone number, and physical address is the data customers are least happy with marketers obtaining." Perhaps all you need is purchase history and goods browsed, which are less sensitive than medical or financial information.
Personalisation might also borrow from customisation in this area: personalisation is designed to happen behind the scenes, whereas the user pushes customisation. There may be methods to allow consumers to choose the level of personalisation and thus the quantity of data they wish to provide and design their customer journey and experiences, depending on your industry and business.
Strong Reliance on Third-Party Data
Google's proposal to replace third-party cookies cleared a critical obstacle in early February 2022. The UK's Competition and Markets Authority declared that the company's undertakings to foster competition, protect ad-funded choices for online publishers, and protect user privacy has been formally recognised. Those pledges become legally obligatory after official acceptance.
Until now, third-party cookies have been the foundation of internet advertising. They've driven much of the Adtech sector as a way to standardise browsing behaviour across various websites. Brands have been able to study user behaviour, assess campaign success, generate appropriate advertising audiences, and gain greater insight into their potential consumers' journeys, thanks to Adtech platforms that use third-party cookies.
Getting the Balance Right
Although consumers are becoming increasingly concerned about privacy as they want great experiences, they frequently give brands mixed signals regarding privacy and personalisation. Even though 79 per cent of customers feel brands know too much about them, 90 per cent are prepared to provide behavioural data in exchange for a more affordable and convenient brand experience.
According to SmarterHQ report 
63 per cent of consumers have stopped buying from a brand that used annoying personalisation tactics

66 per cent were annoyed when they were targeted too many times 

44 per cent found it annoying when brands targeted them for too long a period of time 

39 per cent of consumers were annoyed at being targeted for items they already bought
Google's Topics API is far from the only solution to the third-party cookie being developed. Acxiom, for instance, is working on the 5th Cookie Initiative with the International Accreditation Forum (IAF) and data technology provider Anonos.
Businesses should embrace a spirit of transparency. Google's vows to collaborate with external partners is a welcome step forward because the future of an ad-supported, open Internet will require collaboration and compromise among Adtech companies, publishers, and marketers.
Consumer trust in the process must be developed at every opportunity in a world where authorities are more focused on privacy. It is in everyone's best interests to strike the correct balance between privacy protection and successful personalisation.
Personalisation can be difficult to implement effectively. As a result, before implementing a data protection plan that fulfils your business goals while also abiding by the law, you must think about every step. It can lead to a huge growth engine for your company and deliver a superior return on marketing investment if done correctly.