90% of Consumers are Motivated by Convenience Rather Than Benefits
Reedev Taneja, the International Head of Analytics and MarTech at TBWA, spoke about the wave of consolidation, and marketing opportunities that come with super-apps.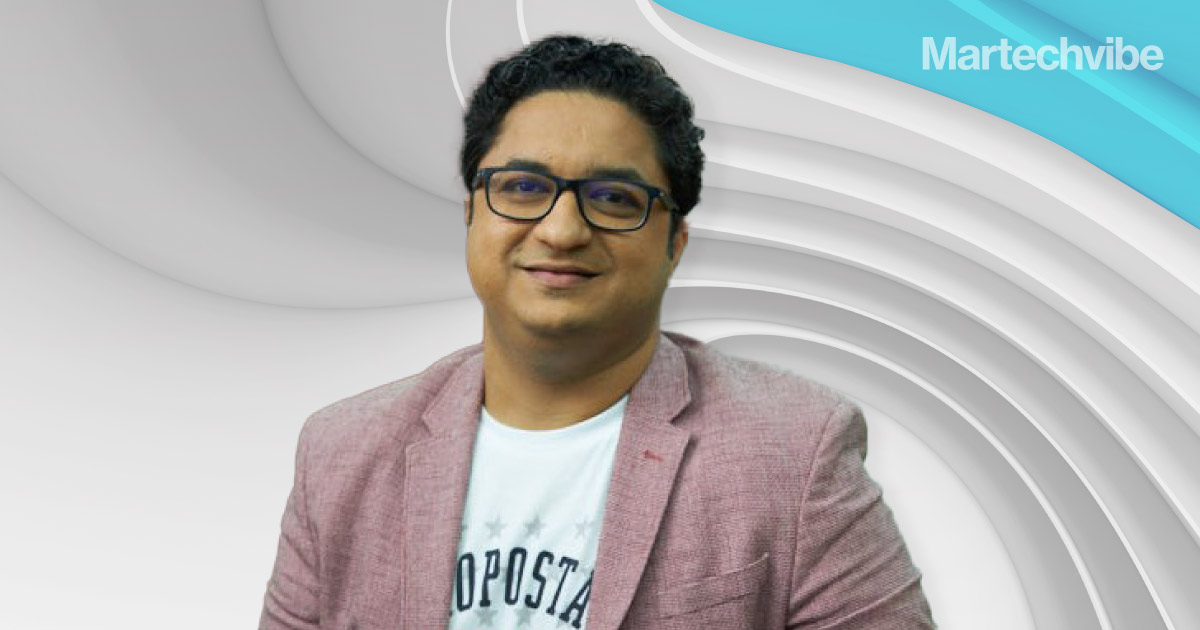 Super apps, the modern-day superheroes of the digital world, have emerged as game-changers, revolutionising how consumers interact with mobile applications. These all-in-one platforms offer a plethora of services under a single digital roof, creating unparalleled marketing opportunities for brands. 
With their ability to collect vast amounts of data, super-apps provide marketers with deep insights into consumer behaviour, paving the way for intelligent cross-selling strategies and personalised offerings. However, unleashing the full potential of these super-powered apps requires seamless cross-functional alignment among product, marketing, data, and customer-facing teams. 
Enter Reedev Taneja, the International Head of Analytics and MarTech at TBWA, who spoke to Martechvibe in a recent webinar about how marketers can harness their power to create personalised experiences that foster customer loyalty and drive business growth. According to him, success in this space requires addressing consumer expectations, emphasising convenience, and delivering value-added benefits to retain users. 
Excerpts from the interview:
What is fueling this growth of the super-app landscape, especially in the banking industry?
There is a wave of consolidation, and that drives opportunities. The risk of opening a shop, opening a line of services or offering a new product is minimal. Try it; if it doesn't work, you quickly replace it with something else.
Secondly, super-apps attract investment. Suppose you build a skeleton that is highly agile, and you can collect the data across every touch point within that skeleton. In that case, that makes it easier for businesses to attract investment. It not only allows cross-sell and upsell opportunities and CLV, but it creates a whole new revenue stream of advertising.
Globally, more than two billion of the population are unbanked. In Asia, 73% of the population does not have a bank account and doesn't go to banks. So there is an untapped market. Brands are looking to digitise and get to customers through super-apps. It's an incremental revenue opportunity for them.
The competition is fierce in the fintech industry. Banks must take corrective actions to ensure their value proposition is communicated to their customers. When we look at the younger consumers who will be our future economy drivers, they expect more. They want three clicks away to be able to do anything from getting a loan to making an EMI payment. Super-apps are the future that a majority of the banks are going towards.
What do customers expect from super-apps, and what is the opportunity for marketers?
Consumer behaviour is ambiguous. They are unclear regarding the messaging communicated to them, and it's a big opportunity. 
From a consumer standpoint, the most important is convenience. The convenience economy is a global trend. I've read that 90% of consumers are motivated by convenience rather than the benefits. Once consumers get that, they start to expect more. That's where the value-added benefits come into play because if they are going to consolidate the spending from five different brands into one single app, they also need to feel the benefit apart from the convenience they get in return.
Another of the biggest challenges faced by most brands is onboarding. They spend a lot of money on awareness and get customers to download the app and sign up. Many bonuses and discounts have been offered initially, but then they drop off because they need to figure out what to do next.
They get stuck on which card I have to use. How am I going to navigate within the app? What are the other benefits? The consumer might go back to the recurring brand where they used to shop. Bringing a consumer from their comfort zone to a new platform is hard. Nobody likes change, and it comes with resistance. 
That's where marketers play an essential role. That's where our job of data perspective comes in handy. We show brands where their leaky buckets lie, and it's an opportunity for marketers to leverage. 
Secondly, it is important to understand how to use data to optimise every element of customer experience because most big brands work in silos. They have marketers who focus on social, brand, and loyalty, but unfortunately, they do not talk to each other.
The data lives in silos across several touchpoints and gets unnoticed, impacting the overall customer experience. In the super app business, integrating data is the backbone of the customer experience and the value we will deliver back to the customers. 
Data governance is also a challenge. How are customer data points being stored and shared across the other partners? If you would look at the coalition loyalty programmes where you would have one single loyalty currency across all the brands, the customer can go to brand A, make a purchase, and then get the points and redeem it at brand B. They would not see that customer's personal information because of the data protection.
So the custodian of the loyalty program or the customer database custodian will have to ensure that they have the right governance principles in place in the framework to ensure that data privacy and security are not compromised.
How should brands balance partnerships and competition?
Whenever you start a business, you need to identify your core offering, and then you identify what's complementing it. Every super-app in the market begins with its core offering. When they reach a certain point and build the business framework, they start identifying brands that can complement their services and not cannibalise their core offering. 
Brands need to pay more attention to the overlap in the target or existing customer audience when it comes to partnerships, which can eventually lead to a conflict of interest. 
Always have a map which shows your existing customer audience and a potential target audience in future. Having an acquisition roadmap where you put your partners across that journey would give you a clear view of everything – whether there will be a conflict of interest, if there will be, at what time, and what boundaries you need to draw. All of these would be in your partner development contract.
What should brands have in their super-app tech stack?
The tech stack for super-apps has to be built from both the front-end and back-end perspective. It should be decoupled because the front end has to follow the frameworks where you align with the different brand guidelines and mini-apps; they would be developed in other frameworks so that you can easily plug in without disrupting the consumer experience in the front end. A solid architectural plan, which is decoupled from the front end and the back end, is essential.