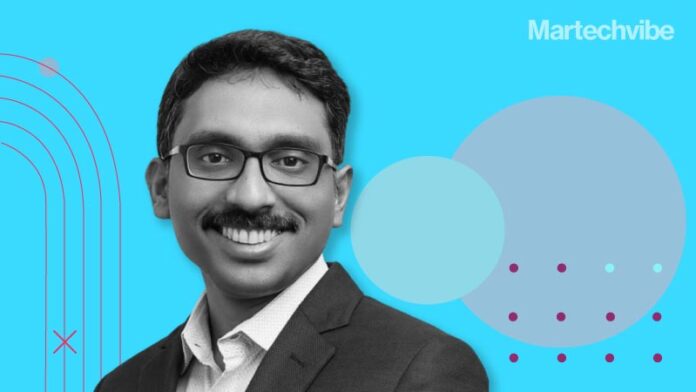 Zoho has been in the business of transforming the way people work since1996. When the pandemic prompted companies globally to shift into remote working scenarios, Zoho stood up to the opportunity of leveraging their solutions to help enterprise transition smoothly. Earlier in April, Zoho Corporation launched a new business division, Qntrl (pronounced 'control') to deliver workflow solutions aimed at solving the widening gap in process management for modern, complex workflows that require tight alignment between multiple stakeholders. 
The company has always put its business model – consisting chiefly of product development and customer support as the cornerstone to keep moving ahead. We spoke to Hyther Nizam, VP of Product Management at Zoho, MEA to understand how the pandemic has changed the way he does business. 
The new business era is all about customer experience (CX). What operational challenges stand in the way of delivering great CX? 
Siloed organisational culture: When people work in functional silos, information sharing across departments is restricted. This lack of cross-functional collaboration often causes mismatch of priorities due to gaps in holistic planning, execution and measurement, which can be a barrier for delightful customer experience that transcends functions. 
Complicated tools and processes: Customer experience is impactful when the primary CX enablers (people, processes, technology) are aligned and work towards the same goal. On the other hand, complex tools and processes that are not the right fit for an organisation can introduce steep learning curves for employees as well as friction for customers across touchpoints. 
Optimised for short term wins: Most modern business systems are organised and optimised for functional goals like getting more calls, closing more deals, receiving better customer satisfaction ratings or net promoter scores. 
While the numbers matter, the long-term qualitative aspects are equally important, like whether customers are being successful, whether they are feeling positive about their experiences, and whether they will come back or bring their friends. These are emotions associated directly with their overall experiences with the brand which influences word-of-mouth and referrals. 
How have CRM offerings evolved over time? What's next, and how will it help marketing teams to maximise capabilities?
Over the past decade, CRM solutions have transformed from being mere systems of sales records/activities to systems of intelligence that bring together useful information and tools from various places, helping organisations be more effective at what they do. What was earlier meant to be a software only for sales teams has now evolved into a contextual solution in which all customer-facing teams (sales, service, marketing, field) hold a critical stake. 
Present-day CRM offerings include multiple customer channels and data sources which can help marketing teams understand their customers better and build data-informed profiles of their target audience. This profile-building practice also enables marketing teams to segment their prospect base and create personalised marketing collateral. 
Further, CRM systems that allow for contextual integration of marketing channels can help marketers get hard data around leads and successful conversions to understand the overall effectiveness of their marketing campaigns. 
Also Read: How To Foster A Data-driven Culture Within Businesses
Which industries in the Middle East are leading the way in business tech transformations? How do you suggest companies move towards digital maturity? 
IT and IT-related services, manufacturing, BFSI and education are the top industries leading the business tech transformation. Meanwhile, it is also important that digital transformation happens with the least disruption to the business. For digital maturity, companies should 
Identify the high-impact areas that lag in a big way. Identify paper-driven and spreadsheet-driven processes and automate them. 
Transform the way customer information is managed by choosing the right CRM software. Move from expensive legacy systems to cloud-based software to lower the TCO (total cost of ownership) and to drive more customer satisfaction. 
How has the pandemic changed the way enterprises and their teams operate? What trends do you see continuing post pandemic? 
The pandemic has accelerated the rise of digital transformation, mainly because businesses have realised that all their data, from sales to marketing to customer details, should be quickly accessible from anywhere. 
Another growing trend is collaboration. Collaboration is key to get things done in the post-pandemic world. Hence, the demand for collaboration software is high now. Especially with the shift to hybrid work culture, it's equally important the internal systems and processes are well-defined, automated, and provide more control and governance. We are increasingly seeing more businesses adopting low-code development platforms to build apps for their custom IT needs. 
Also Read: How Does CRM Differ From Marketing Automation?
How can marketing teams create a data-first culture and bridge the skill gap?
A data-first culture is vital to marketing teams, and optimising campaigns through data-driven decisions is a must. Using marketing automation software makes it easier for companies to gather, analyse and measure customer data across all channels like websites, social media, webinars, and events.
Before adopting an omnichannel marketing automation software, every marketing team should have at least worked with email automation software to manage their email campaigns. 
Tell us about an exciting product innovation that Zoho is working on. 
Zoho's mission is to provide quality software at an affordable price to all the departments in an organisation. We have 45+ business apps that cater to sales, support, marketing, finance, HR, and IT departments. And our flagship product — Zoho One is an integrated app suite that bundles 50+ apps. 
We will continue to strengthen the Zoho One bundle with more integrations across apps and add more apps to the bundle. In the 'new normal', customers will increasingly prefer self-service. With that in mind, we are re-imagining customer self-service with AI-powered chatbots that can engage with website visitors and deliver on-demand support. Such AI capabilities in our products are the outcome of a decade-long investment in R&D. Another key area Zoho continues to invest in is to democratise app development and empower business users to create apps and automate processes without any programming knowledge.