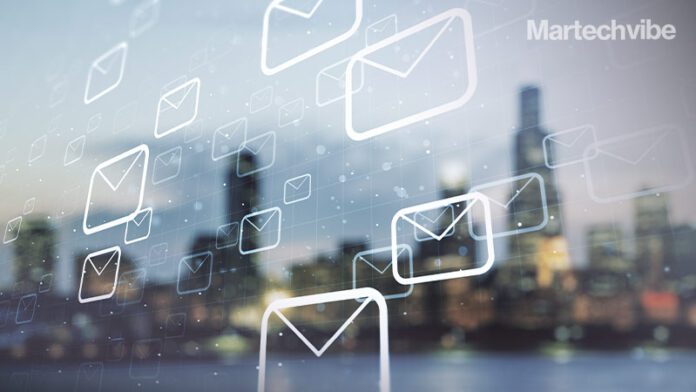 Businesses want to optimise their email campaigns to capitalise on growing opportunities. Four marketing leaders share some tips on efficient email marketing strategies.
Email marketing may have changed a lot over the last few years, but one thing remains the same – it works.
In 2021, email showed a return of $42 per $1 invested, making it one of the most effective digital marketing mediums. In 2020, the global email marketing's market value was $7.5 billion, and it is expected to reach $17.9 by 2027.
Still, many enterprises fail to connect with their audience through email. If it is an effective marketing communication tool, why does it work for some but not for others?
The answer lies in the company's approach to creating emails. Some of the world's most valuable companies succeed by implementing particular tactics. Businesses are looking to optimise their email campaigns to capitalise on the growing opportunities.

Resending To Improve Engagement
According to Renita Williams, CEO, The Marketing Pug, resending an email can increase open rates. "Don't be afraid to send the same email twice. If you're experiencing low open rates, one of the easiest things to do is to send the email again with a different (and hopefully better) subject line. The key here is segmentation. Make sure you're only sending to people that didn't open your last email," said Williams.
Testing The Four Key Elements
Digital Marketing Manager, Think Orion, Affan Vohra, named four focal areas for better performance. "We focus on four main elements: UI, inboxing, subject lines, and clickthrough rate (CTR) of the email itself. We are constantly optimising these four elements as that will get us the best results for our clients. With the advent of the dark theme, we now need to be careful with the colours we chose in our email campaigns. The rest are all industry best practices," said Vohra.
Subject Lines Can Make Or Break Open Rates
According to Emily Lenning, CEO of Blossom Marketing, a witty and relevant subject line lures readers into the real point of an email. "They say that first impressions are everything, right? That's why your subject line should entice your customers to open and learn more. Having a sale? Make a catchy line about the sale — puns are king! The next impression is even more important. Are you grabbing their attention to click? Does your email get straight to the point?" said Lenning.
Too Many Visuals Can Bury Important Content Below The Fold
Jono Diener, Creative Director at KARMA jack, warns that visuals, if used poorly, can push the key information and call to action below the fold — the focal area of an email campaign. "We've seen time and time again that companies accidentally bury their most important content with flashy graphics or walls of text. Get to the point, have a clear CTA, and remind people why they follow you. Give them a reason to click," said Diener.
If you liked reading this, you might like our other stories
5 Native Advertising Rules Every Marketer Should Know
Can SPO Solve Adtech's Bid Problem?