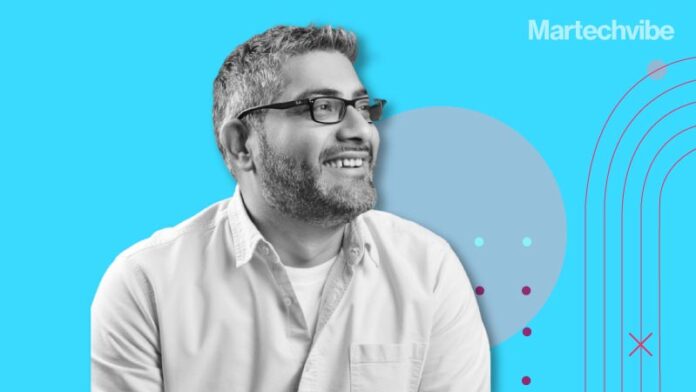 Snapchatters in MENA are adopting new behaviours that are changing the world. For example, users are twice more likely than non-Snapchatters to say they use AR to try-on products. Is the Snapchat Generation building the future of retail? Snap's bringing AR to the population along with immersive video and gamification, and brands are hungry to use these tools to woo younger consumers.
We spoke to Vishal Badiani, Creative Strategy Lead for MENA at Snap Inc about the continued expansion in the region, and the release of new resources such as the Snap Global Creator Hub.
Excerpts from the interview: 
What should brands know about Snapchatters in the MENA region?
The Snapchatter community across the region presents a unique opportunity in the region. Unique in scale. Unique in engagement. Unique in AR-savviness.
Unique in Scale: Our monthly addressable reach in the region continues to grow substantially, now at 75 million unique Snapchatters, growing 33 per cent YoY. In KSA, the Snapchat community has recently reached 20 million monthly unique users. Also in KSA, the platform reaches over 90 per cent of 13-34 year-olds, while in UAE, it reaches over 60 per cent of 13-24 year-olds, and 1 in 3 18-34 year-olds. 
Unique in Engagement: Rather than opening to an endless scroll, perfect for entertainment platforms, we're a communications platform that opens to the camera. This means our audience is in an active mindset, ready to create and share. People check-in to the platform over 30 times a day, using the entirety of the platform, to stay connected to their close friends and family – Maps to see where they are, Lenses to send video and image messages, Filters to share their mood, Discover to see their friends' stories or catch-up with the latest news and Spotlight to see what's trending.
Engagement levels amongst the region's Snapchat community are often higher than the global average. This shows a real understanding of Snap's full value proposition—whether in communication, entertainment, commerce, or elsewhere.
Over 85 per cent of MENA daily users interact with Lenses every day. In Saudi Arabia, meanwhile, 83 per cent of those on Snapchat in the Kingdom use AR on a weekly basis to communicate–the highest use case in the world for Snapchat. In Saudi Arabia, more people watch Snapchat Discover every day than the top ten TV channels, both before and during COVID-19.
Unique in AR-savviness: We've worked hard to make Augmented Reality a technology that is accessible and easy for everyone. It's paying off, and we now have over 200 million people interacting with AR experiences on the platform every single day.  
Moreover, what we call the Snapchat Generation, is critically important to the future of our region, both in terms of society and commerce. They're driving new behaviours, they have unique values, and they're defining what the future will look like. The discretionary spending power for the Snapchat Generation in the UAE and Saudi Arabia alone is estimated at $425 billion. And a recent study found that over 80 per cent of parents of Gen Z children report this generation influences household spending.
Also, a recent study released by Snap Inc., highlighting how Snapchatters in MENA are adopting new behaviours that are changing the world today, shows that Snapchatters are 2x more likely than non-Snapchatters to say they are using AR to try-on products more than they did one year ago. The study also shows that the Snapchat Generation is 1.4x more likely than non-Snapchatters to gravitate towards immersive video and mobile games, including AR experiences.
What has been Snapchat's growth and engagement strategy?
It's important to first recognise the wider digital transformation happening in the MENA region today. Innovative technologies are creating new value for businesses, assisting governments in their strategic roadmaps, and raising the quality of life across local communities.
Our unique competitive advantage is being one of the most used cameras in the world. It enables Snap to help people shape the future and how they experience the world in which they live; we have the unique ability to combine what they see in the real world through our camera, with all that's available to them in the digital world. We are pioneering innovation that can overlay computing in the real world, adding entertainment, commerce and information in ways never before imagined. We believe it's our responsibility to develop technology that makes the world we live in, the world which we share with all of our loved ones, better.
We see huge use-case opportunities across entertainment, exploration, learning, commerce, location and more in the years ahead, growing and diversifying as a business.
How do you see AR reinventing the mobile retail experience?
We are seeing the emergence of a trend commonly referred to as the "convenience economy", which involves building customer experiences that offer people ways to actually enjoy shopping. Like in a physical retail environment, online shoppers want to see what products look like in their own environment or on their own bodies through things like virtual trials and try-ons.
As a result, creating an eCommerce journey that is immersive and engaging is what will set tomorrow's leaders apart from the pack. This is where augmented reality (AR) comes in as the next big digital disruptor for all businesses looking to grow their share of online sales.
In one global study, we found that more than half of consumers actively search for AR experiences — a high number for the nascent technology. More than three in four believe AR technology will play a role in how people shop in the next five years.
Another study by Deloitte Digital and commissioned by Snap Inc. revealed that by 2025, over 75 per cent of all smartphone users will use AR daily and almost all of the Gen Z and Millennial population in Saudi Arabia and almost all UAE users of social and communication apps are anticipated to be frequent AR users.
Seeing this potential, our teams at Snap and our partners across the region are making it easier, faster, and more efficient to develop quality AR campaigns that support eCommerce business and brand goals. Through the continued expansion of Snap's Lens Studio and the release of new resources such as the Snap Global Creator Hub, it's never been easier for businesses to build their products in 3D and offer these products as AR experiences.
How are brands using technology to create immersive storytelling?
As brands seek to better engage consumers, they are looking to new forms of communication and commerce to break through all the noise. Because augmented reality (AR) is highly immersive, it represents the next big opportunity for brands.
Our research has shown that AR offers highly engaging experiences across different platforms and media types — and Snapchat's performance is unmatched.
A study by Alter Agents for Snap Inc. shows that, overall, AR is an attention-grabbing, emotionally engaging experience. On average, AR experiences maintain high attention throughout while traditional advertising experiences peaks and valleys over time. Every second with AR is that much more impactful and delivers positive memory encoding.
Further, Snapchat was found to be the most immersive social platform for AR experiences — more so than other mobile platforms that offer AR in their camera.
Participants engaging in an AR experience on Snapchat averaged an Immersion Index Score of 61, compared to an average score of 55 across the peer group.
According to another study conducted by Deloitte Digital and commissioned by Snap Inc., in markets like the UAE and KSA, we've found that interacting with products that have AR experiences leads to a 94 per cent higher conversion rate. The study shows that globally, AR delivers almost 2x the levels of visual attention compared to their non-AR equivalent.
Tell us about the future plans for Creator Studio and how you see the role of creators evolving?
Serving our highly engaged communities in some of our largest markets, Snap Inc. is investing in Creator Hubs outside of the US.
In Saudi Arabia for instance, there has long been an extraordinary adoption of mobile-first creative platforms, including Snapchat. Snap has a monthly addressable reach of over 20 million people in KSA alone, and reaches 90% of 13-34-year-olds, along with a high reach in the age bracket above 34.
This has led to a flourishing content creator community in Saudi Arabia, which already includes artists, designers, developers, and more.
To help this highly engaged local community deliver new experiences, Snap will be launching a Creator Studio in Riyadh, KSA in 2022. The new Creator Studio will ultimately help support this thriving creator ecosystem in the Kingdom, enabling them and us to serve the community even better.
In addition, this studio will allow us to train talent, grow opportunities for creators, and invest in developer partnerships which will allow us to create opportunities for our community and fuel the developing ecosystem – contributing to an uplift in the digital economy over time.
We deeply value our creator partners and are grateful for all the exciting new experiences they build and bring to Snapchat.
How can brands prepare for the Metaverse?
As the Metaverse is still in its nascent stage, it is critical for brands to start developing efficient strategies that will help them stand out and create a unique presence for themelves in this new digital world.
Accordingly, the first thing to do is to start investing in technology that adds value to customers right now, before they start demanding it. There's no better place to start than Snapchat which offers a platform that is leading the way in AR, and has the biggest AR-savvy audience in the world. Brands can create unparalleled experiences through the platform's engaging AR lenses and tools.
It will be important for brands to gather insights about their audience in relation to the metaverse, including understanding their interests and behaviours. This would help them lay their approach based on a new set of unique criteria and metrics.
If you liked reading this, you might like our other stories
Oh Snap! What is Driving Snapchatters in the Middle East?
Technology To Put Customer Experience On a Pedestal