Find the Right Customer Data Solution for Your Organisation
Certified by Martechvibe & CDP Institute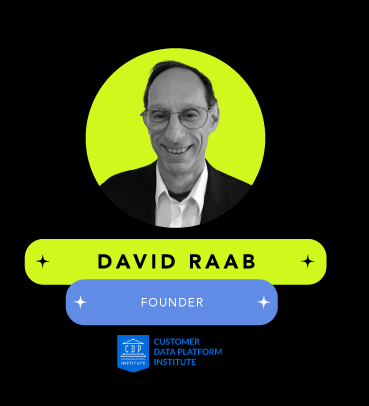 While the rise of Customer Data Platforms (CDPs) has created a lot of buzz, it's essential to assess whether or not the solution is the best fit for your organisation's needs.
In this workshop, David Raab, Founder and CEO of the CDP Institute, will start by defining customer data management and contextualising what it means for your business, identifying key stakeholders, establishing specific business needs, and examining alternative solutions, including data warehouses, Customer Relationship Management (CRM) systems, and Marketing Automation Platforms (MAPs).
The workshop will discuss choosing the best option for your organisation and provide recommendations on assessing the ROI of each solution, evaluating vendor offerings, and prioritising implementation steps.
KEY TAKEAWAYS:
Identify your business needs
Evaluate alternative solution
Consider the scope of the solution
Look for flexibility and scalability
Ensure data security and compliance
Plan for a successful deployment