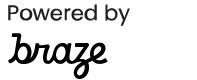 Uncovering Data Needs for Tailored Personalisation
What is a Martech Huddle?
It is an initiative by Martechvibe in association with Braze.
Martech Huddle is specially designed to engage marketing, technology, and marketing leaders who have revolutionised brands by using technology as a catalyst. It focuses on a group of carefully selected industry stalwarts, bringing them together to participate in an exclusive closed-door session. The selected professionals bring a variety of viewpoints, experiences, and domain expertise, but they all share the vision of transforming businesses by enhancing the customer experience while utilising technology and new digital methods. The huddle encourages open discussions among peers resulting in a better strategy roadmap for organisations. In the age of building peer-exchange resources, these gatherings form a community of like-minded business leaders working to explore insights, ideas and best practices.
About this Edition
Businesses are starting to realise that there is much more to personalisation than just first-name communications. And to construct a perfect strategy, data insights are crucial. This can encompass information gathered directly from your app or website, or acquired through a well-chosen data partner. Personalising the entire customer journey across several, if not all, touchpoints can provide the necessary competitive edge.
The other crucial element is to gain customer trust. Highlighting the benefits of choosing to share data and illustrating how they would be used to enhance personal experiences is the right course of action. From transparency and permission requests to strong privacy policies and FAQs, there are several factors that can win customer trust.
Strategies such as delivery-time personalisation can help messaging campaigns. But of course, having marketers manually customise delivery times isn't a universal remedy. Leveraging data analytical tools can help decide which messages require immediate attention and which are suited for delivery-time personalisation.
Moreover, by analysing purchase history and behavioural data, marketers can identify loyal customers, and offer additional benefits via loyalty programmes. Personalised recommendations are a measurable success that marketers claim shortens the time to purchase.