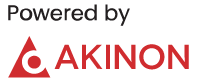 Creating a Seamless Ecommerce Experience
What is a CX Huddle?
It is an initiative by Akinon in association with Martechvibe.
CX Huddle is specially designed to engage Marketing, Technology and CX leaders who have revolutionised brands by using technology as a catalyst. It focuses on a group of carefully selected industry stalwarts, bringing them together to participate in an exclusive closed-door session. The selected professionals bring a variety of viewpoints, experiences, and domain expertise, but they all share the vision of transforming businesses by enhancing the customer experience while utilising technology and new digital methods. The huddle encourages open discussions among peers resulting in a better strategy roadmap for organisations. In the age of building peer-exchange resources, these gatherings form a community of like-minded business leaders working to explore insights, ideas and best practices.
About this Edition
Businesses are currently busy navigating the ever-changing terrain of ecommerce as it becomes the epicentre of consumer engagement and transactions. To keep up with competition, it's necessary for ecommerce leaders to reflect on the three key pillars that shape the ecommerce landscape: marketplaces, omnichannel experience, and composability.
Currently, the marketplace presents both opportunities and challenges. The complexities of building a marketplace strategy, and the potential loss of customers to third-party marketplaces are some of the most pressing concerns. Would an insightful exploration of marketplace technology and strategies for harmonising data management help enhance the marketplace-centric approach?
This rapid pace of technological evolution not only introduces new trends and possibilities everyday but a series of business challenges:
How adept is your technology partner?
Is your tech stack cluttered?
Are there redundant solutions in your stack?
A more strategic approach for businesses would be to look at technology that contributes to specific business goals. Using a composable method means solutions can be added or removed based on need, resource availability and options to integrate. This enables marketers to effectively integrate new ideas and innovations, and identify the tech weeds within your current ecommerce platform.
While omnichannel is the best channel that the modern customer craves, it's only a matter of strategic focus and a good blend of offline and online that creates the ideal ecommerce experience. Do you have the stack to deliver to this expectation, and does it integrate with other systems backend to offer a seamless flow for the customer?
From understanding the technical dependencies to evaluating feature utilisation and cost efficiency, marketers today are driven with the perfect opportunity to uncover the intricacies of the ecommerce pillars.