When Enterprises Dare to Play
Taking a page out of the B2C marketing strategies guide, several brands have been using gamification successfully You are in a virtual arena. Putting on your detective cap, you are tasked with uncovering the mysteries hidden inside the data. No doubt, data analysts would enjoy such challenges, so SAP launched this gamified marketing campaign to […]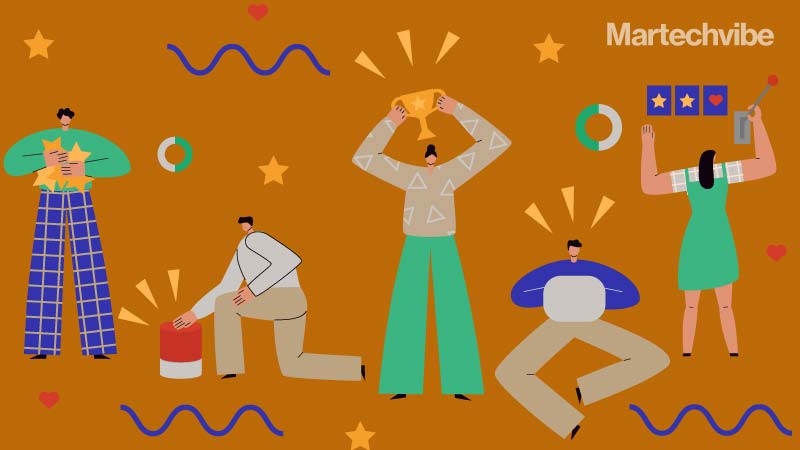 Taking a page out of the B2C marketing strategies guide, several brands have been using gamification successfully
You are in a virtual arena. Putting on your detective cap, you are tasked with uncovering the mysteries hidden inside the data. No doubt, data analysts would enjoy such challenges, so SAP launched this gamified marketing campaign to target data analysts worldwide. Participants had to download the demo version of the software to play the game, and it resulted in over six times more free trial downloads than any other company. This was B2B gamification done right.
Team B2B Gamification
It is essential for all B2B brands to realise that ultimately, they are selling to emotionally wired human beings. Boring marketing techniques might get little traction.
B2B companies have indeed started to look at B2C companies for inspiration. While some find social media influencers a promising marketing strategy, some are drawn to gamification marketing's potential. Several brands have moved away from PowerPoint presentations to an interactive approach that can accelerate user engagement and acquisition.
According to Demand Gen research, 93 per cent of marketers love gamification. Considering it a strategy to measure and analyse customer engagement, they believe that B2B buyers will respond well to interactive, fun sessions. According to a MarketsandMarkets report, the gamification market had a value of over $9 billion last year and is expected to reach over $30 billion by 2025. How much will the contribution of B2B marketing brands be?
Also Read: Ramadan 2021: Mobile Marketing Strategies to Accelerate Footfall
Although it is challenging to build and maintain a B2B brand community, gamification actually makes customer engagement a little easier. Let us consider another one of SAP's campaigns. They launched a game for their community of over 2.5 million users. For all the questions answered, for reporting product or software issues, and for every comment, SAP offered their clients a reward of being anointed 'experts' in the online community. It was clear that customers enjoyed their earned titles as user engagement and customer retention rates had improved.
'Please fill the registration form.' A decade ago, brands realised that it could put off probable clients. Additionally, blogs, online brands and business profiles were turning out to look like needles in the mountain of haystacks. Traditional marketing methods of gathering lead information were proving to be unsuccessful. B2B brands found the need to leverage the gamification strategy for lead generation. They used a game as a motivating factor for customers to fill out forms.
For instance, IBM's Innov8 platform that went live in 2009 became an instantaneous hit. In the training process, only after registration could the participants cross levels by discovering elements that would make the Earth smarter and solve real-life business and logistical problems. Even top executives across companies were intrigued by the game. Since one had to register to play, IBM could track participants; ultimately leading to remarkable sales. In five months, the game gave 100x more return than the investments that went into it.
Years later, a slew of casual and social games as mobile game applications are exponentially rising. Experts recommend B2B marketers to leverage the craze for such games into their marketing campaigns. For instance, Influitive built an advocate marketing hub for B2B brands to let customers' voice lead brands and happy customers evolve from the fun and rewarding benefits that gamification provides. Games can provide more in-depth engagement than corporate digital advertising.
Many brands use gamification across multiple channels, especially on their social media platforms. Experts suggest B2B organisations consider gamification as a long-term strategy with the digitised era on the brink of global explosion. However, it would require timely optimisation due to the dynamic market.
It's not always these social media mini-games and contests alone work. Marketers have begun integrating simple games including polls, quizzes, and trivia into e-mails to improve User-generated Content (UGC) response rates. Experts also encourage the use of animated clickables and interactive product image carousels that recipient buyers can control. Email automation providers, including MailChimp, TargetHero, Eloqua, and Campaign Monitor, can help brands track their gamification strategies' success rate.
All badges, rewards, loyalty points, and entertainment aside, B2B gamification needs good thought, analysis, and design to attract customers. For instance, a brand can gamify individual touchpoints of a customer journey like product exploration or interactive troubleshooting. They could also gamify the entire experience, depending on the business goals and customer requirements. For instance, Oracle, Cisco, and Salesforce use gamification in consumerisation to raise engagement and loyalty by 30 per cent.
Creative gamification ideas are bound to get traction. X-Rite used a colourful gamification strategy primarily to increase awareness about the colour management tools of professional designers. Eighty-eight colour chips appear on the screen, and participants had to organise them. This twisted Candy Crush version became an addictive game that brought a lot of user engagement and brand awareness.
Also Read: Company Closeup: Adobe – Designed for Success 
A Mordor Intelligence report also points out that revenue growth due to gamification is also why B2B companies embrace this marketing strategy. Software company Autodesk raised its conversion rates by 15 per cent and its trial usage by 40 per cent.
Now, according to Pew Research's 2012 report, 53 per cent of technology stakeholders had believed that the end-use of gamification would be universal by 2020. Unforeseen circumstances hit the global market in 2020, but the conjecture is that the catalyst driven digitisation would have only increased the numbers. New surveys and reports will tell.
Industry leaders are picking themselves up after the economic recession of 2020. Marketers are expected to adhere to the 'do more with less' strategy. Adopting a B2B gamification marketing strategy might do the trick, and the momentum will pick up.
Business is serious. A B2B company is grim, and B2B marketing is a solemn affair. Such were the old-fashioned opinions about the B2B corporate tone that needed an upgrade. While brands worldwide have already incorporated a lively work environment, marketing teams are still on crossfires. Some say yay B2B gamification; some say nay.